NFL Football Betting: Detroit Lions at Green Bay Packers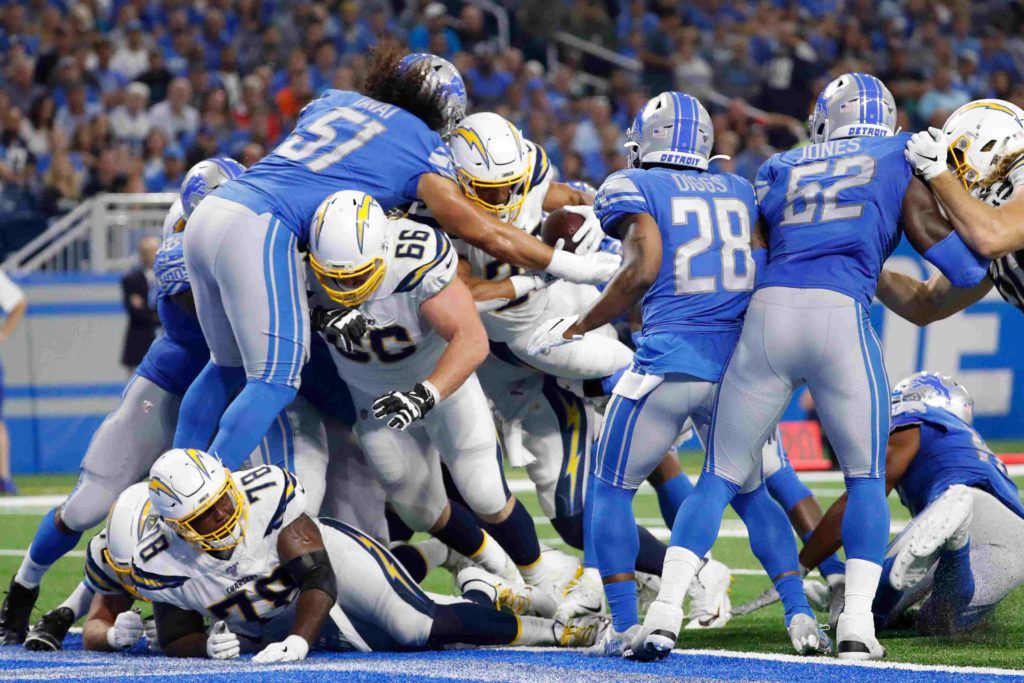 I'm going to make a comparison that probably won't make sense to anyone that isn't a NHL hockey fan: the Green Bay Packers are the New York Rangers of the National Football League. Before you begin quizzically scratching your head, let me explain. The media has a near desperation to anoint the Rangers as 'contenders' and continue the mythical narrative that Henrik Lundqvist is a championship level goaltender. Neither of these beliefs are true. Anytime the Rangers have a modicum of success, the mainstream media is all over themselves talking them up. No matter how inconsequential their accomplishments, they perform to raves.
This has happened to the Rangers, who were awarded 'contender' status after wins over the defensively porous Winnipeg Jets and the hapless Ottawa Senators. The Edmonton Oilers brought them back down to earth over the weekend though they'll play at the hapless New Jersey Devils next time out and the 'contender' status will begin anew. This has also happened to the Green Bay Packers. The Packers are 4-1 SU/ATS this year and the American sporting public is being sold a narrative that this is a 'new' Green Bay team. This team wins with defense and that counteracts what appears to be a less than impressive start to the year by quarterback Aaron Rodgers.
As always, the devil is in the details. Three of the four Packers' wins have come against teams that have been called out for their offensive struggles at various points this season–the Bears, Vikings and Broncos. The Packers are off what has been sold as a 'defining' win over the Dallas Cowboys. The Cowboys, however, lost to the previously winless New York Jets today and have slumped to 3-3 after starting the year 3-0. That win sure doesn't look as impressive now as it did when it happened.
For a long time, the Packers owned the Detroit Lions at Lambeau Field. Then again, for a long time Green Bay owned most teams on the 'frozen tundra'. Detroit has the ignominious distinction of losing 24 straight games there and since 1992 Green Bay is 25-3 SU/18-8 ATS against the Lions at Lambeau. That has changed, however, and Detroit has now won three straight games outright on the Packers' home field. Detroit has played a tougher schedule and has covered 6 of their last 8 overall. Green Bay now on a 11-7 SU/9-10 ATS run at Lambeau and a miserable 2-10 SU/4-8 ATS run against opponents with winning records. Lions are 10-6 ATS as underdogs and we like them to win their fourth straight at Lambeau Field.
BET DETROIT LIONS +3.5 OVER GREEN BAY PACKERS