NHL Hockey Betting: Philadelphia Flyers at Calgary Flames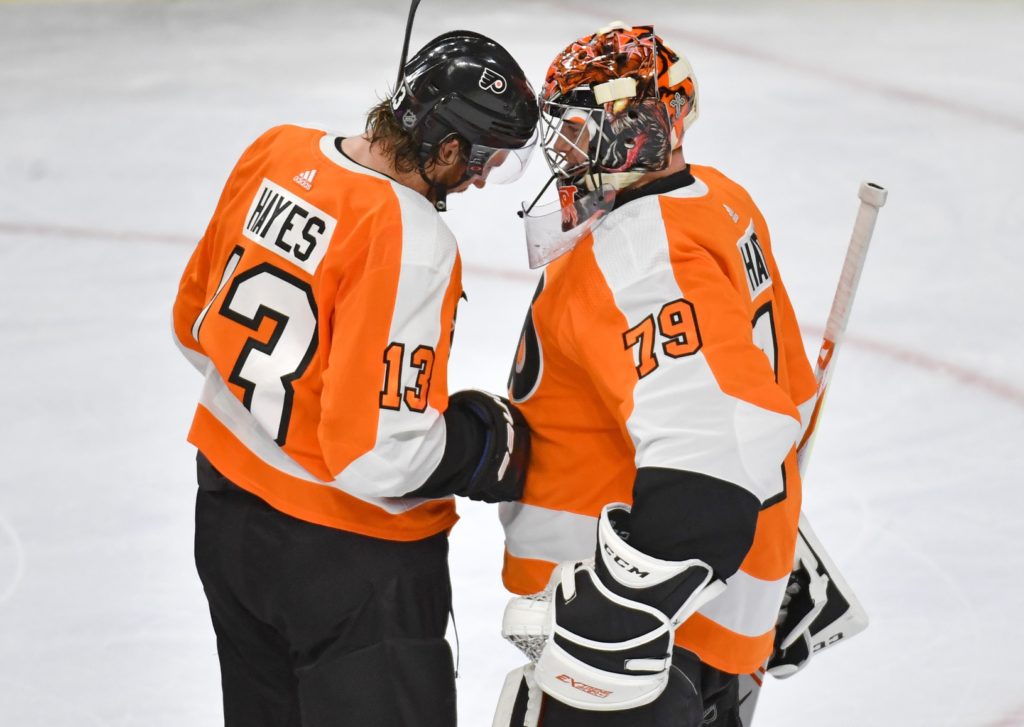 Are the Philadelphia Flyers legit or are they the beneficiaries of a weak schedule and a short sample size? We'll soon find out but it's hard not to notice how nasty their defense has been through three games. This will be a good metric for the Flyers as they continue a three game Canada swing facing the Calgary Flames. The Flyers are 2-0-1 on the season but the two teams they've beat–Chicago and New Jersey–are a combined 0-6-3 on the year. They did put up a scrappy effort against Vancouver last time out, losing 3-2 in a shootout.
There are currently four teams in the National Hockey League that have allowed fewer than 2 goals per game average. The Flyers are one of them. They're #3 in the NHL in team defense allowing just 1.67 goals against per game. The Flyers have seemingly been trying to find a #1 goaltender since Bernie Parent retired. Well, maybe not that long but still….the hope is that Carter Hart will become 'that guy'. So far so good with a 1.62 goals against average and a .938 save percentage. Hart will get the night off here giving Brian Elliott his first start this season which will slot Hart in to face the Edmonton Oilers tomorrow night.
The Flames have been the picture of mediocrity so far this season. They're #16 in team defense allowing 3.33 goals per game. A bigger issue is their offense which is sputtering and now having to watch James Neal light lamps for their hated rivals in Edmonton. The Flames are scoring just 2.33 goals per game giving them an ugly -1.00 differential. Throw in a #21 on the power play (15%) and the picture gets all the more ugly. They have done a decent job on the kill though once again–just slightly above average at #13 in the league (82.6%).
The Flames won both games in the series last year but lest we forget Calgary was beating everyone in the regular season. Flyers have won 9 of the last 15 games in Alberta and we'll take the bait and back Philly. If their defense really is legit we'll cash a ticket. At any rate, the Flames don't deserve to be -160 favorites over anyone at this point.
BET PHILADELPHIA FLYERS +140 OVER CALGARY FLAMES