NFL Football Betting: San Francisco 49ers at Washington Redskins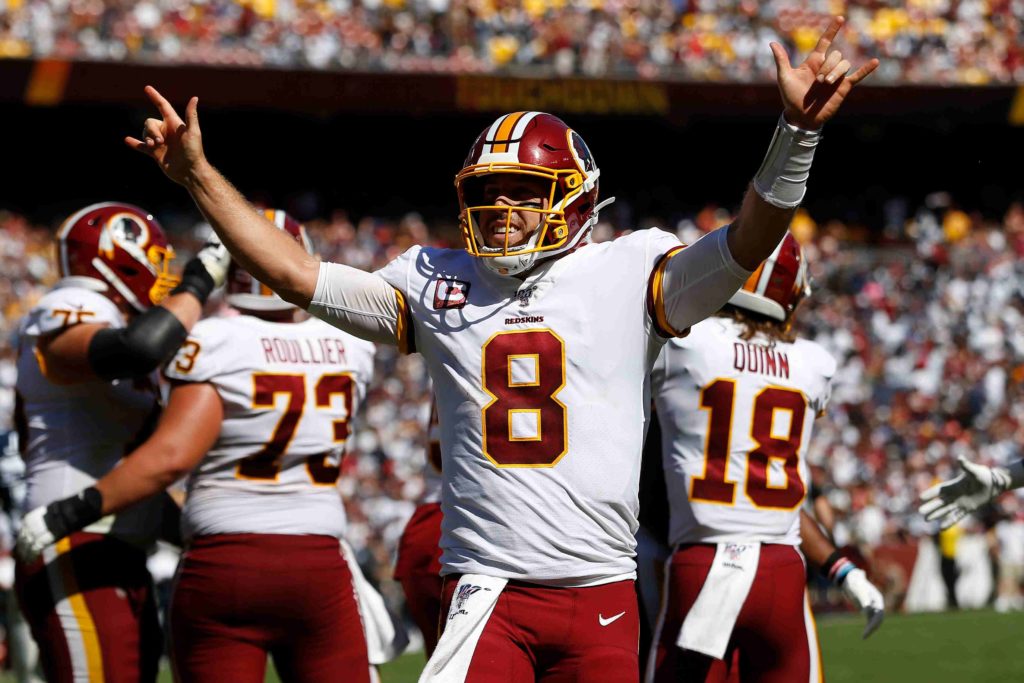 Part of being a successful NFL football handicapper is knowing when to step in with bad teams and against good teams. In this game, these two concepts come together as the San Francisco 49ers take their undefeated record to Washington, DC to take on the formerly winless and now 1-5 Washington Redskins.
The Niners are legit. Jimmy Garappolo looks to be the latest in a long line of excellent San Francisco quarterbacks. A few weeks ago, you could make a case that San Francisco hadn't really been tested this season with their first three winnings coming at Tampa Bay, at Cincinnati and home against Pittsburgh. That's no longer the case with the Niners coming off a home win over Cleveland and a road win over the LA Rams. They've got several other big games coming up–10/27 at home against Carolina, at improving Arizona just 4 days later, home against Seattle on 11/11 and home against Arizona 6 days later.
That makes this a really bad scheduling spot for the Niners and the West to East travel and early start time makes it even worse. Take a gander at the San Francisco injury report. The most problematic names on that list are ones that won't end up on SportsCenter. The Niners will be down a pair of starting tackles in Joe Staley and Mike McGlinchey. They'll also be without three time Pro Bowl fullback Kyle Juszcyk. Not a name that will get ESPN blowhard Steven A. Smith's arms waving around but a very important cog in the Niners offense. There were quite a few articles from thoughtful NFL analysts asking how the team would deal with the loss of the three aforementioned players and particularly Juszcyk.
Here's San Francisco head coach Kyle Shanahan explaining the significance of Juszcyk to their offensive schemes. I've added the emphasis:
"Losing Juice, that's a different deal. Juice allows us to do a bunch of stuff — the pressure we put on him. We move them (the Niners' tight ends) there — that's what most teams do. We always have to have a plan in games if we do lose Juice, and we're not going to be able to do everything we do with Juice. You can't really replace him, but the offense is going to be drastically different."
Redskins interim coach Bill Callahan has made two moves that were kind of obvious to anyone not named Jay Gruden. He put veteran Case Keenum back at quarterback and he's featuring Adrian Peterson in a more rushing oriented offense. This won't win the Redskins a Super Bowl but the team is long past that point. These moves will allow them to be competitive in most games. Not much line movement on this game so far but there has been some action on the underdog. Getting double digits at home is huge in the NFL and particularly in what is a bad situation for the favorite. The scheduling and injuries mean that the Niners will be happy just to get through the week and move on to the upcoming slate of games against improving Carolina and their divisional rivals. The outright upset is a possibility but we don't need it to cash this ticket.
BET WASHINGTON REDSKINS +10 OVER SAN FRANCISCO 49ERS