Andy Dalton Reportedly Will Be Chicago Bears Starting Quarterback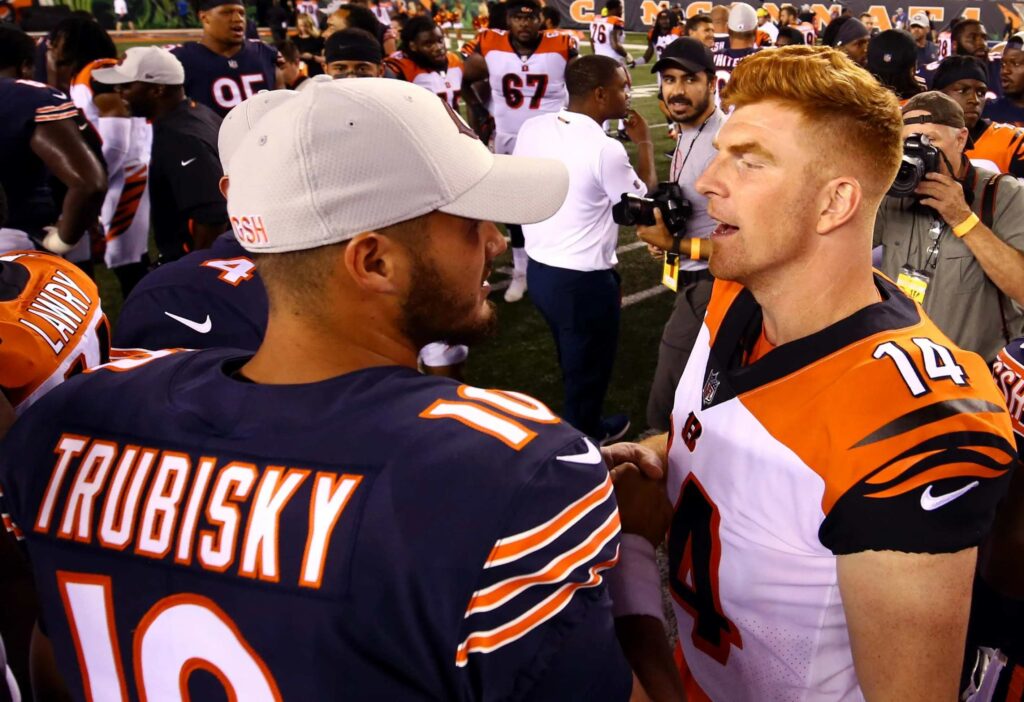 The Chicago Bears have had a complete reworking of the quarterback position during the offseason. Gone is Mitchell Trubisky who never really panned out as expected. He had this 2021 option declined before last season and the Bears brought in veteran Nick Foles as combination insurance for the team and motivation for Trubisky. It didn't really work–Trubisky spent much of the year benched and will now ply his trade in Buffalo as a backup to Josh Allen.
Despite speculation that the Bears were interested in trading for Seattle quarterback Russell Wilson they now look to be set for the season at the position. They have signed former Cincinnati Bengals' starter Andy Dalton to a one year deal at $10 million USD with the possibility of another $3 million USD in bonus money. Although there has been some talk in the media that he will compete with Foles for the starting job that doesn't appear to be the case–according to Dalton he was brought in to be the Bears starting quarterback.
According to Dalton, that was a big reason in deciding to join the Bears:
"They told me I was the starter. That was one of the reasons why I wanted to come here. So every conversation I've had has been that, so that's the assurance that I've gotten."
Unfortunately, Dalton hasn't been given the key to the city by Chicago fans who are disappointed that they won't be getting Seattle's Wilson. Dalton is taking that in stride:
"Obviously I know there's been a lot of talk, but I'm coming in from the outside. A lot of people don't know a ton about me and are gonna get to learn a lot about me while I'm here. That's all I'm worried about and so, I'm here now."

"Hopefully everybody gets a chance to see who I am as a player, as a person, see what we're gonna be able to do with this organization. I'm excited about the opportunity. Obviously there's been a lot of talk, but I'm not worried about any of that."
Dalton said he was in constant contact with the Bears as they tried to acquire Wilson and he apparently wasn't concerned about being seen as the team's backup plan:
"When it wasn't happening and this worked out for both of us to come together and for me to be a part of this team, I was ecstatic because I was hoping that was gonna be the case. I knew everything that was going on."
Dalton was an effective quarterback early in his tenure in Cincinnati. Although his performance fell off later in his run with the Bengals it wasn't as much due to a deterioration in skills as it was a poor supporting cast around him and particularly a porous offensive line. He spent last year in Dallas though was pressed into service as the starter after a season ending injury to Dak Prescott.