2021 NFL Draft Will Take Place On Lake Erie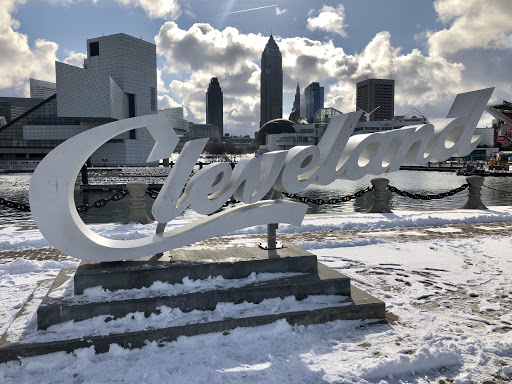 The NFL is planning to have an actual draft event this year. You'll recall that the 2020 Draft was *supposed* to take place in fabulous Las Vegas, Nevada with the stage to be built on the replica of Lake Como in front of the Bellagio. Unfortunately, the COVID-19 pandemic put the kibosh on that and instead of the entertainment capital of the world we got a bunch of random NFL executives on Zoom video in their basements.
The NFL hasn't worked out the number of fans that will be allowed to attend the 2021 Draft or their social distancing plans. They've also scheduled three days of concerts but as of yet no headliners–you can expect them to be the type of bland, family friendly mainstreamers that play Super Bowl halftime shows. What is known is that the 2021 Draft will be held in CLeveland, Ohio and that the main stage will be constructed right on Lake Erie. Commissioner Roger Goodell will be there in person to announce draft picks and an outdoor draft theater will welcome invited guests–provided that they're vaccinated.
The event will take place starting at 8 PM on April 29. Day 2 begins at 7 PM on April 30, with the third day starting at noon on May 1. All times are Eastern Daylight Time. There will also be the 'NFL Draft Experience' outside of FirstEnergy Stadium though that is also subject to limited capacity and social distance protocols. Here's what fans can look forward to:
Fans will have the opportunity to participate in games and clinics on the field, and they can also engage in virtual autograph sessions with NFL players. A 40-yard dash and vertical jump against NFL players on LED screens will also be available, along with a Super Bowl ring display and pictures with the Vince Lombardi Trophy. Fans can pre-register on the NFL OnePass app, beginning March 29.
Peter O'Reilly, NFL Executive Vice President, had this to say in a media call:
"We're still finalizing the exact protocols, which ties to our capacity numbers, but distancing, especially among non-vaccinated fans is a huge part of those protocols and will continue to be as we work through it. As we sit here five and a half weeks out, those things may continue to evolve, but we'll focus on it again with our chief medical officer, the CDC and our local partners."
David Gilbert, President and CEO of Greater Cleveland Sports Commission, added these comments:
"We are looking forward to officially being on the clock in Cleveland for what has become one of the most-anticipated sports and entertainment events of the year. While we know this event will look different than in the past, we are thrilled about what the NFL Draft will mean to our community coming out of this pandemic. It will showcase Cleveland's beauty and resilience to a large audience, both safely in-person and worldwide."
All three days of the NFL Draft will be broadcast on NFL Network, ESPN and ABC, with two nights of primetime coverage on Thursday and Friday.