NHL Hockey Betting: Edmonton Oilers at New York Rangers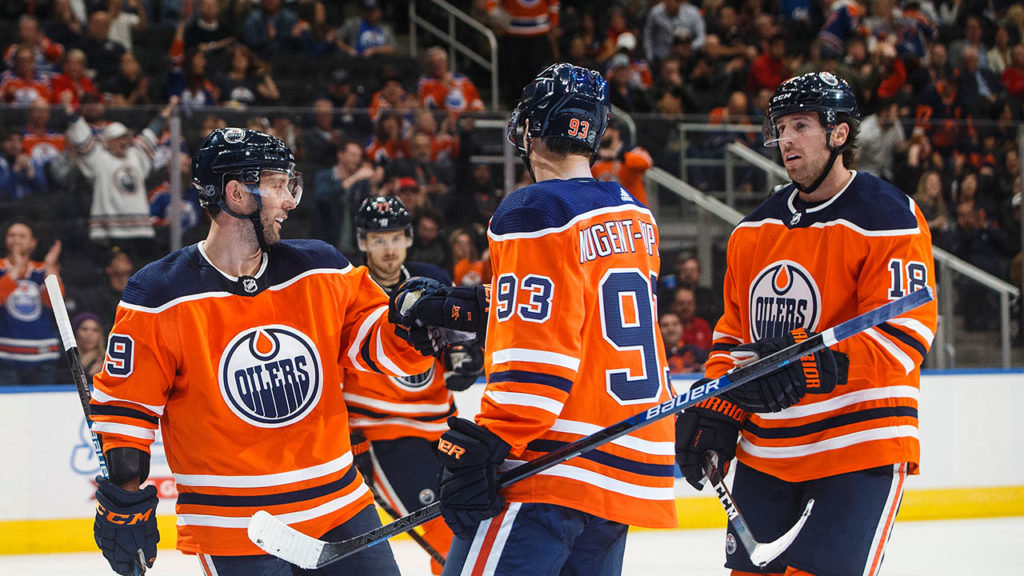 After a quiet Friday night in the NHL we've got a big card for Saturday with 14 games on the board including this 1:05 PM Eastern start contest from Madison Square Garden. The Edmonton Oilers have been flying all over the place on offense in the early going and they're now 4-0 on the season after an impressive comeback win in New Jersey on Thursday night. They'll face the New York Rangers who are also undefeated though they've played only two games this year. Mike Smith is projected to start in net for Edmonton and he'll face Henrik Lundqvist who has been confirmed as New York's starter.
Every NHL season it seems the New York Rangers are highly overrated in the early going. This year appears to be no exception. The expectation was that despite some quality additions to the team including highly sought after free agent Artemi Panarin this was going to be a 'rebuilding year' for the Rangers coming off a 32-26-14 78 points performance last year. After two wins–at home against the defensively challenged Winnipeg Jets and on the road against the woeful (and winless) Ottawa Senators that tune has been changed. There have been plenty of gushing articles that the Rangers rebuild is 'ahead of schedule' and that they could be a contender to win the Metropolitan Division.
Color us unconvinced. We've seen this story before and aren't going to change our view of the Rangers based on a couple of solid performances against flawed opponents. The NHL schedule makers have done everything possible to perpetuate the 'Rangers are back' narrative for as long as possible including giving them a laughably easy schedule to open the season. They faced Winnipeg on October 3 before playing at Ottawa on October 5. One week later, they're back in action at home against the Oilers. They'll play next on October 17 when they take the brutal road trip to….Newark, New Jersey to face the Devils. They play at Washington before returning home to play five straight and 9 of their next 11 games at home. At this rate, the NHL might as well just give them a bye into the playoffs if they're willing to serve them up such a cupcake schedule.
The Edmonton Oilers are not only scoring goals for new head coach Dave Tippett they're showing a lot more resilience and fortitude. With the exception of a 6-5 win at Los Angeles, the defense and goaltending has improved and the offense is putting up numbers with not only Connor McDavid but Leon Draisaitl, Zack Kassian and the resurgent and suddenly unstoppable James Neal putting up numbers. Rangers' goalie Lundqvist didn't look particularly sharp in his only action of the year thus far. Not that the team's defense did much to help him, forcing him to face 47 shots against Winnipeg.
New York has to sustain their momentum against some quality opposition before there's any reason to think their 'rebuild is ahead of schedule'. Oilers won both meetings a year ago and they've improved dramatically since then.
BET EDMONTON OILERS +115 OVER NEW YORK RANGERS