NFL Football Betting: Washington Redskins at Miami Dolphins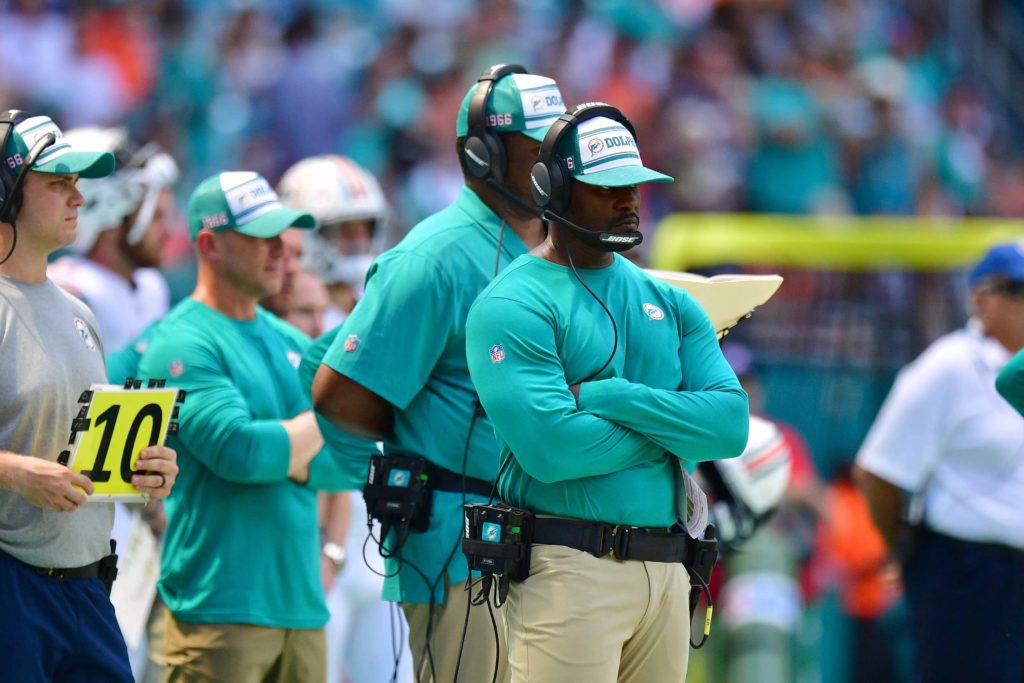 In what is certainly the 'lowlight' of Sunday's NFL football card–if not the worst matchup of the entire year–the 0-4 SU/ATS Miami Dolphins host the 0-5 SU/1-4 ATS Washington Redskins. These have been the two worst teams of the 2019 NFL football season and by a wide margin. They both rank in the bottom ten of every significant offensive and defensive statistical category. Miami has a -137 point differential after four games while Washington has a -78 point differential after five games. No other NFL team has a differential that is within 10 points of either Washington or Miami.
Many sharp NFL bettors had this matchup circled several weeks ago and recent developments may have made this a better play. Last Monday, the Redskins fired embattled head coach Jay Gruden one day after a blowout home loss to the New England Patriots. Bill Callahan was named to take over head coaching duties for the remainder of the season and speculation immediately turned to the identity of Gruden's long term replacement. The three top names on Dan Snyder's list are reportedly current Pittsburgh Steelers head coach Mike Tomlin, Tampa Bay defensive coordinator Todd Bowles and Kansas City offensive coordinator Eric Bieniemy.
Not on the list–or for that matter anyone's list in the media–is Bill Callahan. That won't exactly motivate him to turn in a stellar effort for the rest of the season. Since Snyder is looking to land a big name head coach to replace Gruden, it's also very unlikely that Callahan will be retained as an assistant. How far off the radar is Callahan? Several sportsbooks have posted prop odds for the next Redskins coach with over 50 names listed including longshots like Peyton Manning (+50000) and Bill Cowher (+50000). Callahan's name didn't make the list at all. He hasn't exactly been lobbying for the job and admits that he's at the 'tail end' of his coaching career.
That's not the case in Miami where one of the few certainties is that Brian Flores will be back next year. The former Bill Belichick assistant is presiding over a team that must clean house before they can even try to get better. That's a nice way of saying that they're all but 'tanking' the 2019 season and if they get lucky will have the top overall pick in the draft to show for it. Even teams in 'tank mode' don't want to go through the entire year without winning a game and this matchup against the Redskins–with the Dolphins off a bye and having two weeks to prepare–could be their best winning opportunity they have all season.
BET MIAMI DOLPHINS +4 OVER WASHINGTON REDSKINS