NFL Football Betting: New York Giants at New England Patriots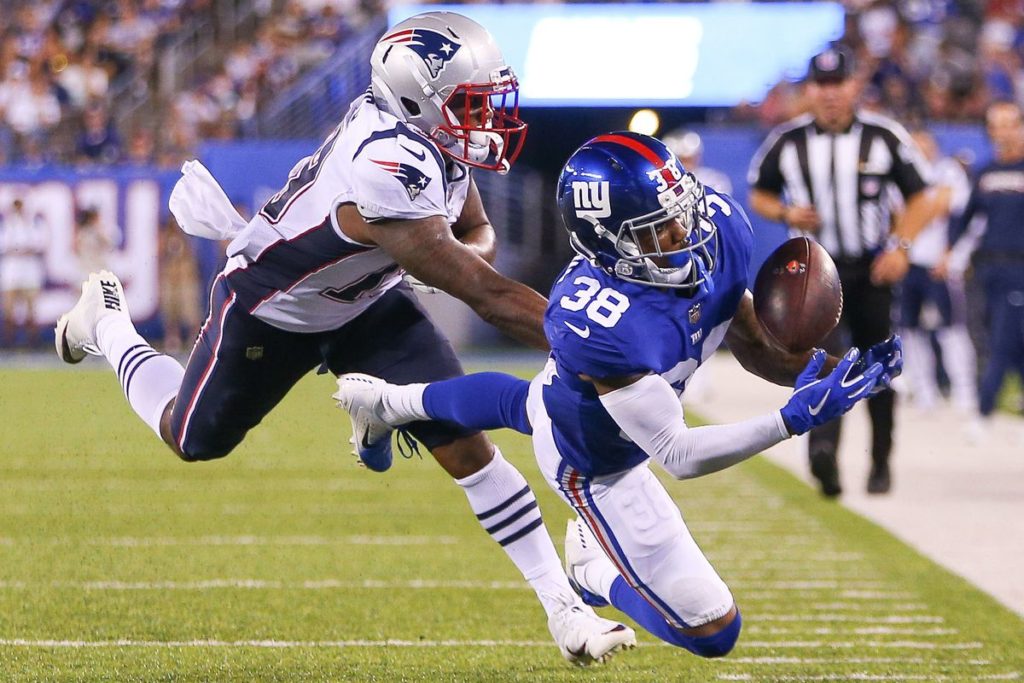 It never hurts for a sports betting enthusiast to be a 'contrarian'. In the long term, going against the general public's perception will cash tickets and put money in your pocket. It can be tough to do in a matchup like this where a struggling team is up against a dominating Super Bowl champion–on the road no less–but in the long term it is usually the correct play.
At the type of this writing, New England is a -17 or -17.5 home favorite over the New York Giants. The Patriots are 5-0 SU and have a Hall of Fame quarterback in Tom Brady. The Giants are 2-3 this year and will start rookie quarterback Daniel Jones. New England is not only scoring points–31 PPG is good for #3 in the NFL but is playing downright nasty defense. They've allowed 6.8 PPG after 5 games. The second best scoring defense in the league has allowed 14.3 PPG. New England has allowed only two offensive touchdowns this season.
There are still a few questions about New England that won't be answered for awhile. The Patriots have played a downright miserable schedule this year. Buffalo is a solid 4-1 this season but the other four teams that New England has played are a combined 1-17 SU–Miami, Washington, the Jets and Pittsburgh. We're not going to suggest that the Patriots are 'phony' but they're likely not as good as their current statistical profile suggests. The Patriots play at the Jets next time out which isn't a step up in class but it *is* a divisional game. That game won't be until Monday, October 21 giving the Patriots a nice 11 day break.
There hasn't been much to like about the Giants in the past few years but it's not a slamdunk that New England covers this huge number. They have been good as a double digit favorite in recent years (10-3 ATS) and against opponents with losing records (10-2 ATS). The Giants have covered 7 of the last 8 meetings head to head including 2 of the last 3. New England will be without kicker Steven Gostkowski with Mike Nugent taking his place for this game. In the past, Bill Belichick has often passed up field goals when he's got a backup kicker so there are quite a few typically 'easy points' that might not show up on the board.
Patriots win, but look for an uninspired effort in a low scoring game that cashes tickets for the Giants and the 'Under'.
BET NEW YORK GIANTS +17.5 OVER NEW ENGLAND PATRIOTS
BET NEW YORK GIANTS/NEW ENGLAND PATRIOTS UNDER 41.5