NHL Hockey Betting: Anaheim Ducks at Detroit Red Wings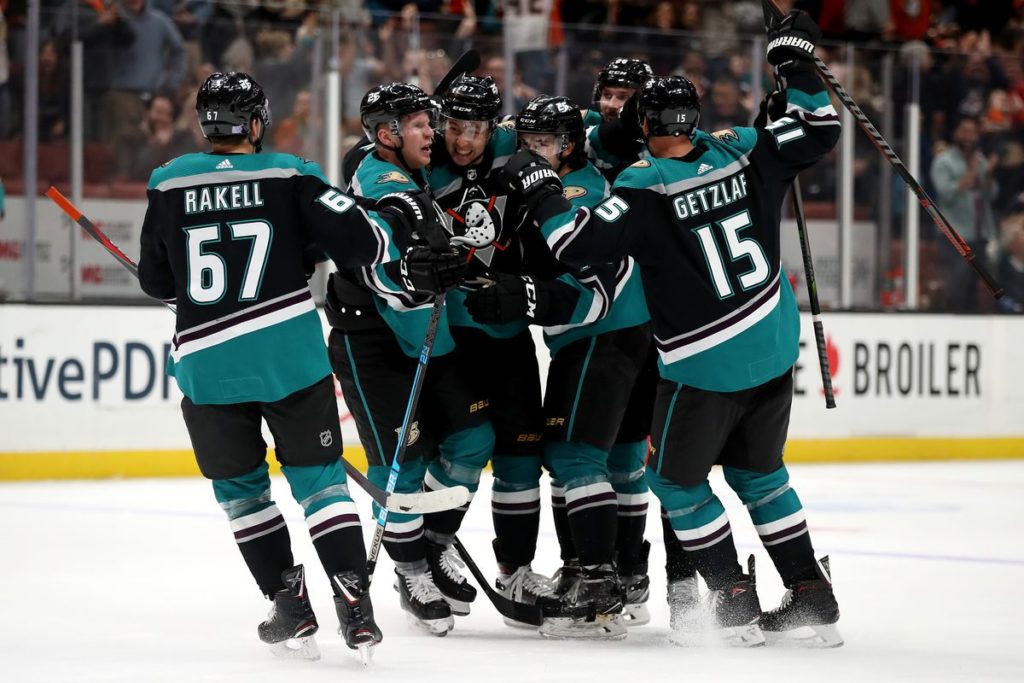 Less than a week in to the 2019-2020 NHL season it's already accurate to call the Detroit Red Wings and Anaheim Ducks 'surprise teams' in the early going. Both teams were expected to struggle through 'rebuilding years' but after a pair of games each the Wings and Ducks have yet to lose. Anaheim's two games to date have both been at the Honda Center where they beat the Arizona Coyotes 2-1 last Thursday and the San Jose Sharks 3-1 on Saturday. The Wings opened their season with a win at Nashville on Saturday and a home ice victory over Dallas on Sunday.
The Ducks will get a serious test on their current road trip. They play tonight at Detroit followed by games at Pittsburgh, Columbus and Boston. They'll then return home for games against Buffalo, Carolina and Calgary. Another brutal road trip follows with stops in Nashville, Dallas, Colorado and Vegas. The Ducks' reward for the tough stretch is 7 straight home games in late October and early November. Not really an 'easy out' on their immediate schedule so by the end of the month it should be apparent if the Ducks are legit or just a mirage.
Detroit's schedule isn't quite as nasty though they will 5 of their 7 games after tonight on the road. They'll get very familiar with the geography of Canada during this stretch with games at Montreal, Vancouver, Calgary, Edmonton and Ottawa. Even their two home games during this run are against Canadian teams with Toronto coming to town on Saturday and Vancouver in town on October 22. Even though the 'strength of schedule' might not be as tough as the Ducks' upcoming games the 5 of 7 on the road will definitely test the mettle of a young team.
That makes this game very interesting. We're going to give the Ducks the edge here for one simple fact–they're playing classic Anaheim style hockey. Anaheim has a rep of just being a miserable team for opponents to play against–a grinding, methodical, defensively sound side that is adept at controlling tempo. John Gibson has started both games for the Ducks and he'll check in here with a tidy 1.00 goals against average and a 0.971 save percentage. He's always been a streaky goalie and if he's on his game he's as tough as any netminder in hockey. Still not sold on Detroit, at least for a turnaround this year. The Ducks play in a very tough division but if they continue to play 'ugly Ducks' hockey they've got a chance to be back in the postseason.
BET ANAHEIM DUCKS -105 OVER DETROIT RED WINGS
BET ANAHEIM DUCKS/DETROIT RED WINGS UNDER 5.5 -120