More Injury Problems For LeBron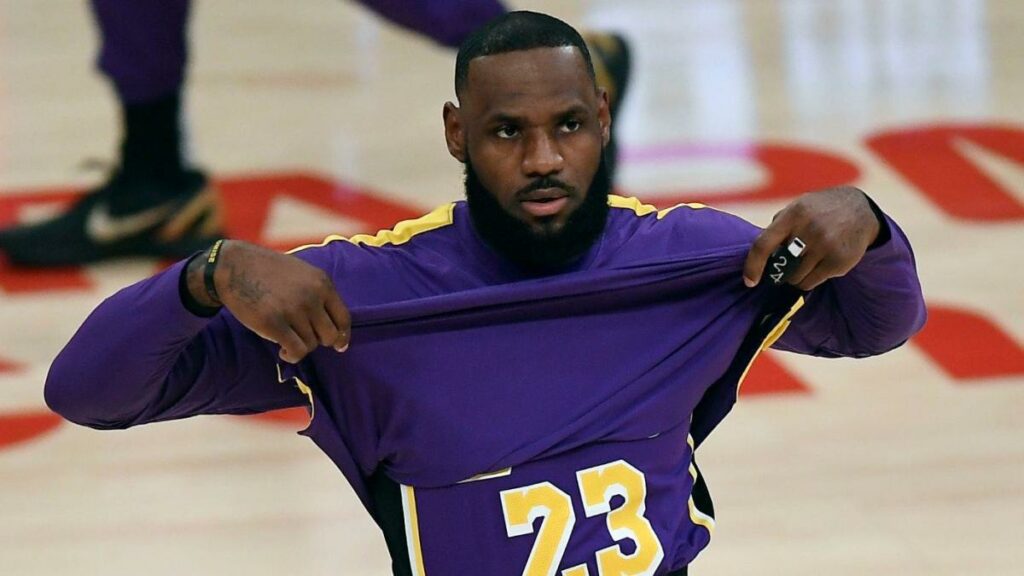 It was just a few days ago that LeBron James came off the IR list after missing 20 games with a high ankle sprain. His comeback lasted two games. He was held out of the final 6 minutes and 42 seconds of his second 'comeback' game and then missed Monday's game against the Denver Nuggets. The word now is that he'll miss back-to-back games against the LA Clippers on Thursday and Portland Trailblazers on Friday.
All the more problematic–the issue looks to be the same ankle that was previously injured. The 'party line' is that the Lakers and LeBron are being exceedingly cautious with his rehab. The playoffs are on the horizon, after all, and it would be very difficult for the Lakers to fall from 5th to 11th and not qualify.
From the sound of it, LeBron is preparing himself–mentally at least–for the possibility that the Lakers will finish out of the top six that are guaranteed a playoff spot. This will necessitate the Lakers entering the 'play in tournament' where–depending on where they finish they would have to win at least one series to advance. LeBron has already started whining about this prospect:
"Whoever came up with that s— needs to be fired."
The obvious answer is that if LeBron and the Lakers hate the play-in tournament concept so much they need to win a few more games. The Lakers are currently in fifth place, 1/2 game up on sixth place Dallas. They lead 7th place Portland–and the first 'play in tournament' spot–by one game.
The Lakers have a tough schedule upcoming as they play the Clippers, Blazers, Suns and Knicks over the next week. The big question, however, will remain LeBron's ankle. If the party line that the team is being cautious is what is happening everything should be OK come playoff time. If not, the Lakers could be in for a quick exit from the playoffs. Reports that LeBron has had some trouble making cuts and lost some explosiveness since his return from injury definitely don't bode well.