LeBron James To Return On Friday Following Injury Absence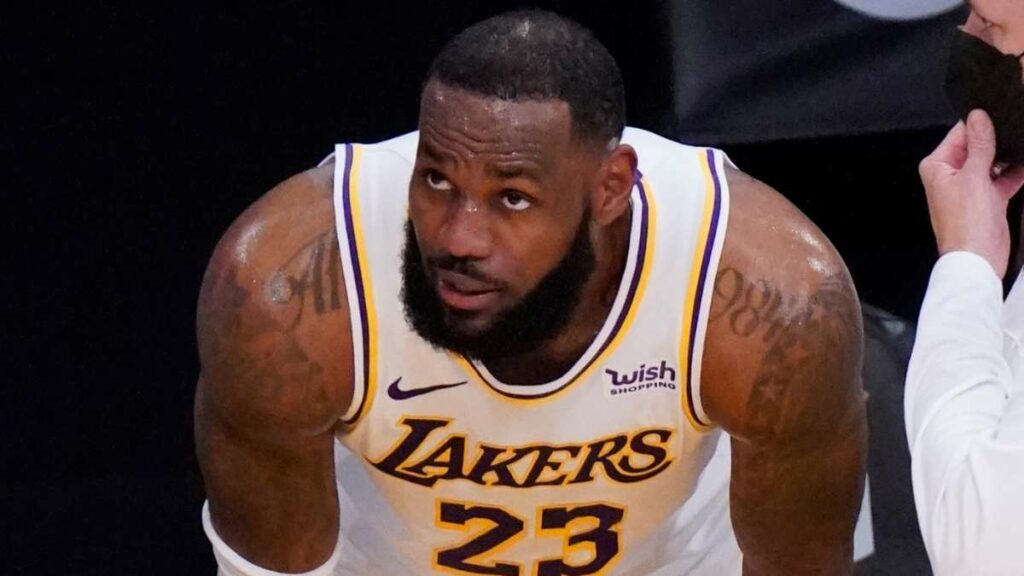 Although he's listed as 'Questionable' on the NBA's injury report every indication is that Los Angeles Lakers superstar LeBron James will return to action on Friday night against the Sacramento Kings. LeBron has been out since March 20 with a high ankle sprain missing a total of 20 games. This is the longest injury absence of his career.
The Lakers desperately need LeBron back in the lineup. During his absence they went just 8-20 and the team has looked listless and unorganized on the floor without their obvious leader. There are just 10 games remaining in the season and the Lakers don't have a lot of breathing room in the playoff hunt. LA is currently in 5th place but lead 7th place Portland by just 1.5 games. This is significant as teams 7 through 10 have to go through a conference 'play-in' tournament.
Lakers head coach Frank Vogel said that LeBron would not be on a 'minutes restriction' though they would try to keep his workload to a 'reasonable amount':
"Obviously he's worked extremely hard, extremely diligently — as you would expect from him — to get his body back and right."

"He thought coming off of this trip that it's time for him to return to the lineup. So we're excited to have him back."
Vogel said that the team didn't want to rush LeBron back but that the superstar was anxious to get back on the floor:
"I gave him full support if he wanted to take more time and he came in tonight and made the decision when he got to the arena that he was going to play."
Vogel admitted that he's dealing with considerable trepidation with the playoffs on the horizon:
"My comfort level, it's not enough. Not in any way, shape or form. But it's just the nature of what we're in. And we have to make the best of it and compete through it and come playoff time, we'll be ready."
The Lakers have four back-to-back game spots in their final ten games. Vogel says that no decision has been made how LeBron will be handled in the second of back to backs. L