Former Vegas Golden Knights Coach Gerard Gallant To Lead Team Canada At World Juniors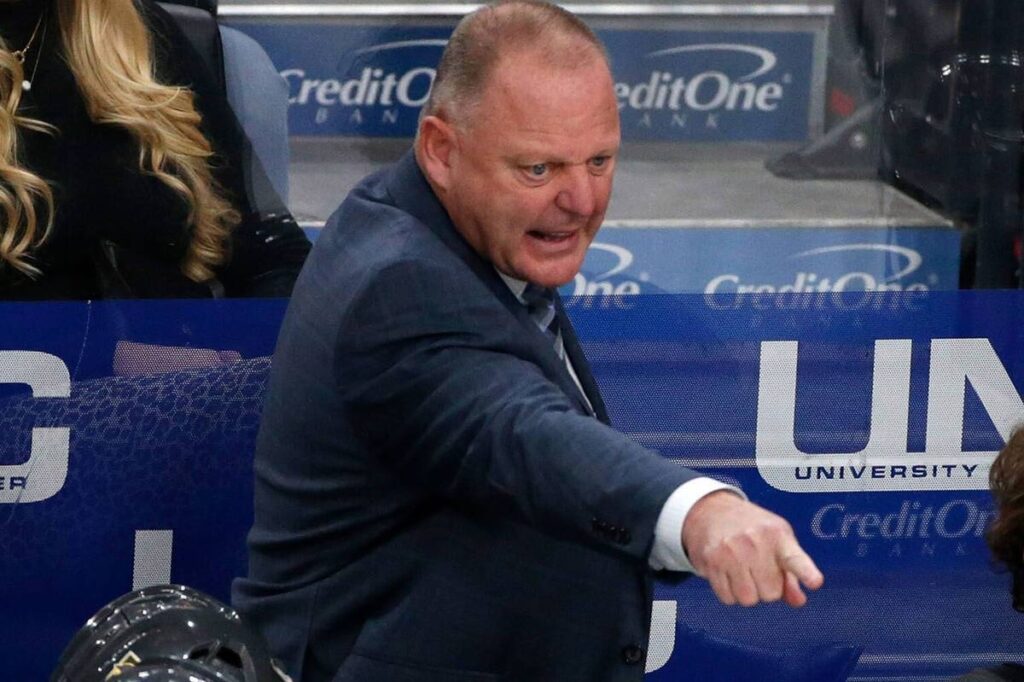 You won't see a head coach that has been fired by a sports team held in higher regard locally than former Golden Knights head coach Gerard Gallant is in Las Vegas. Taking an expansion team to the Stanley Cup Finals in their first season has a tendency to cement ones legacy. When Gallant was fired in January 2020, many questioned the move. The success that his replacement Peter DeBoer has had since taking over has tempered that belief but Gallant is still held in very high regard by Las Vegas locals.
That's why there was plenty of happiness in the 702 over the announcement that Gallant will be the head coach for Team Canada at the IIHF World Championships this Summer. The tournament has become an exceptionally high level competition and 'must see TV' for hockey fans throughout North America. This year's tournament will run May 21 to June 6 in Riga, Latvia. Mike Kelly and Andre Tourigny will join Gallant as assistant coaches.  Kelly was Gallant's top assistant during the Golden Knights' improbable run to the Stanley Cup Finals.
The native of Prince Edward Island was called upon for his experience and leadership. Gallant was chosen by Team Canada's management group which includes some well known NHL names–general manager Roberto Luongo, assistant GM Shane Doan and Scott Salmond, senior vice-president of national teams with Hockey Canada. 
Tom Renney, chief executive officer of Hockey Canada, had this to say about Gallant:
"We are fortunate to lean on the professional and executive experience that all three gentlemen will bring as Canada gets set for the IIHF World Championship in Latvia. Gerard and Mike have worked together both at the NHL and junior level and have an understanding of what it takes to compete and win. Andre complements them with his extensive coaching résumé and recent experience at the World Juniors. We believe we have selected a group that will build on each other's strengths and provide exceptional leadership, with input from Roberto and the Olympic management group, as our team prepares to compete for a gold medal."

Canada has won this tournament 26 times but their dominance has waned in the past decade due more to the increased competitiveness of other countries. Since 2008, Canada has won only twice (2015 and 2016) with Russia winning four times, Sweden three times, Finland twice and the Czech Republic once.