Aaron Rodgers Wants Out Of Green Bay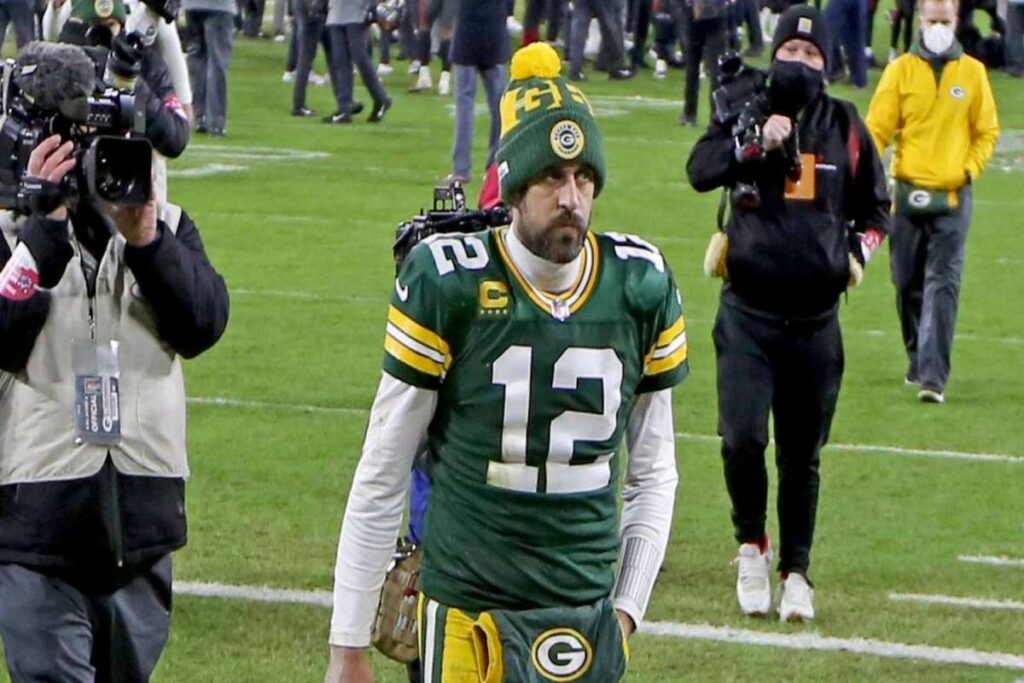 Aaron Rodgers has made it clear that he's done in Green Bay. There's a variety of reasons both personal and professional but it sounds as if he's done playing football in 'flyover country'. Instead, he's expressed interest in the Las Vegas Raiders, Denver Broncos or San Francisco 49ers.
All of a sudden Rodgers has options outside of football. He'd love to be the full time host of Jeopardy and in the right setting he could do both. That's not an option available to him in America's hinterlands. He's recently gotten engaged and presumably wants to settle down in a community suitable for raising kids.
For now, the Packers have shown no interest whatsoever in accommodating Rodgers–in the process demonstrating the disrespect that led to the reigning MVP to want out in the first place. Packers President Mark Murphy made it sound like Rodgers is being unreasonable and that they're not going to make it easy on him:
"Thursday was definitely a day filled with more intrigue than usual. The day started with the report that Aaron Rodgers is upset with the Packers and doesn't want to return to the team. When a report like that involves the reigning MVP, it is obviously a huge story, and it dominated the sports news for most of the day."

"This is an issue that we have been working on for several months. Brian Gutekunst, Matt LaFleur and I have flown out on a number of occasions to meet with Aaron. We are very much aware of Aaron's concerns and have been working with him (and his agent Dave Dunn) to resolve them. We remain committed to Aaron in 2021 and beyond."
Packers general manager Brian Gutekunst said that the team would not trade Rodgers:
"We've been working through this for a little while now, and I just think it may take some time. But he's a guy that kind of makes this thing go. He gives us the best chance to win, and we're going to work toward that end."
Reports now indicate that Rodgers is raising the stakes, suggesting that he would retire instead of returning to Green Bay. He could take over the Jeopardy gig but if he did hang it up he'd owe the Packers in the neighborhood of $25 million. Apparently, he's willing to pay that hefty sum if it came to it. If Rodgers is serious about retiring it puts the Packers in a situation where they almost have to trade him just to get something back in return.