Del Mar, Breeders' Cup Expect Fans To Attend This Year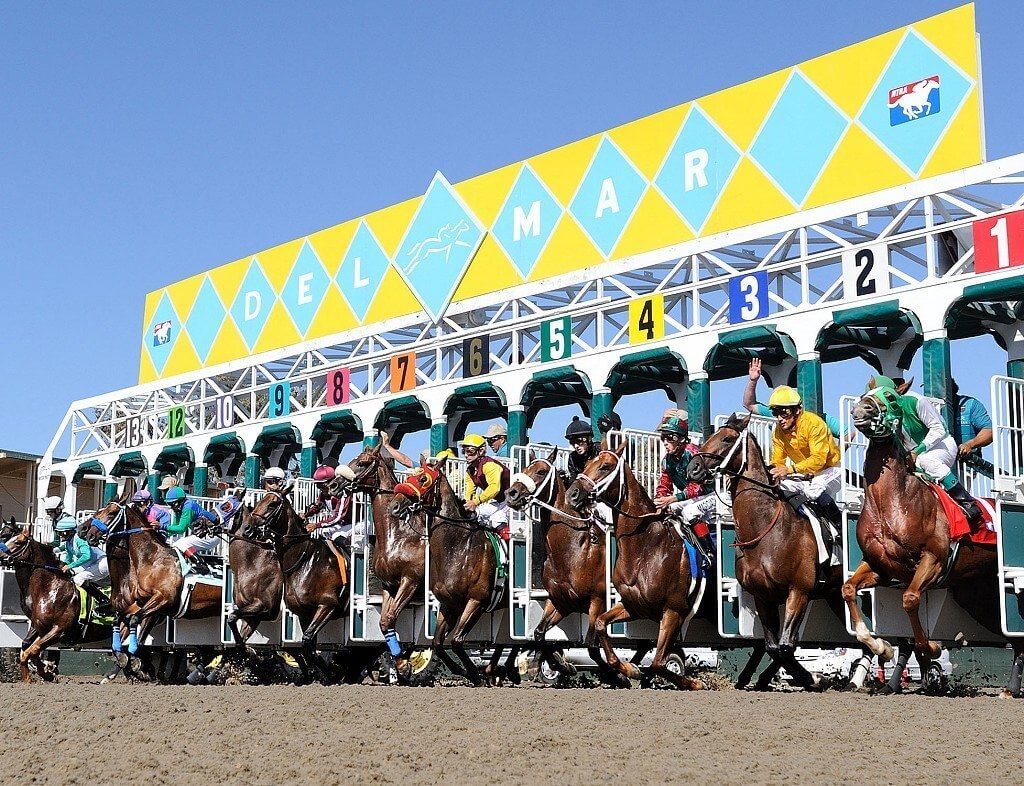 Good news out of the horse racing front–with the United States continuing a surprisingly successful COVID-19 vaccination campaign everything is looking good for a return of fans to Del Mar for their summer meet which begins on July 16. Even more significant–the Breeders' Cup is being held at Del Mar this year and that means spectators should be allowed to attend after last year's Breeders' Cup at Keeneland was held without fans in attendance.
The question now becomes 'how many'–as in, how many fans will be allowed to attend when Del Mar's meet begins on July 16. Further down the line, the same question will be in play for the Breeders' Cup on November 5 and 6. The Del Mar Thoroughbred Club first announced their intent to welcome fans back to the facility in late March. In a press release, Del Mar president and COO Josh Rubinstein indicated that based on other outdoor attractions in the area there's every reason to think that fans will be able to attend the summer meet:
"We will continue to follow the guidance of local health officials and our medical advisors, but based on what has been announced for other local attractions such as the San Diego Padres and SeaWorld, we are optimistic we will have fans in the stands this summer at some level. We have the advantages of a 350-acre site and a facility that can host people quite comfortably with appropriate social distancing as needed."
It's the same dynamic that allowed Churchill Downs to host over 50,000 for the recently completed Kentucky Derby. Assuming that vaccination rates continue to stay strong and infection rates continue to decline there's a good chance that Del Mar can at least come close to the track's listed capacity of 14,804.
Earlier this week, Breeders' Cup President & CEO Drew Fleming sent out a 'message for our fans' to the race email list indicating that they are planning on having fans attend the 2021 event at Del Mar. Here's the text of his message:
I'm delighted to share with you today that tickets for the 2021 Breeders' Cup World Championships at Del Mar will go on sale to the public on Friday, July 16 at Noon ET / 9:00 a.m. PT. We will be announcing more information, such as seating options and ticket pricing, early next month. Needless to say, the health and safety of our fans, athletes, participants, and everyone in attendance continues to be our top priority. We are working closely with Del Mar and local and state health officials to ensure we can deliver a safe, and spectacular, experience for all.

After making the difficult but necessary decision to proceed without fans in attendance at Keeneland in 2020, we are eager to welcome our fans back to the World Championships on November 5-6 in sunny California at Del Mar – Where the Turf Meets the Surf. This will be just the second time in history that Del Mar will host the Breeders' Cup and we cannot wait to showcase the best horses, trainers, and jockeys from around the world at this beautiful venue.

Following all the hardship endured by the racing community and people around the world throughout the pandemic, we hope the World Championships serves as an opportunity to come together once again and enjoy our majestic sport.

Thank you for your ongoing and steadfast support, particularly throughout the last year. Fans like you are the heartbeat of our sport and all of us at Breeders' Cup look forward to a great event at Del Mar in November, and a bright future ahead.
Since the Breeders' Cup is six months away as of this writing there's reason to be extremely optimistic that they'll be able to proceed with a 100% capacity crowd.