10 Reasons why Conor McGregor can Beat Mayweather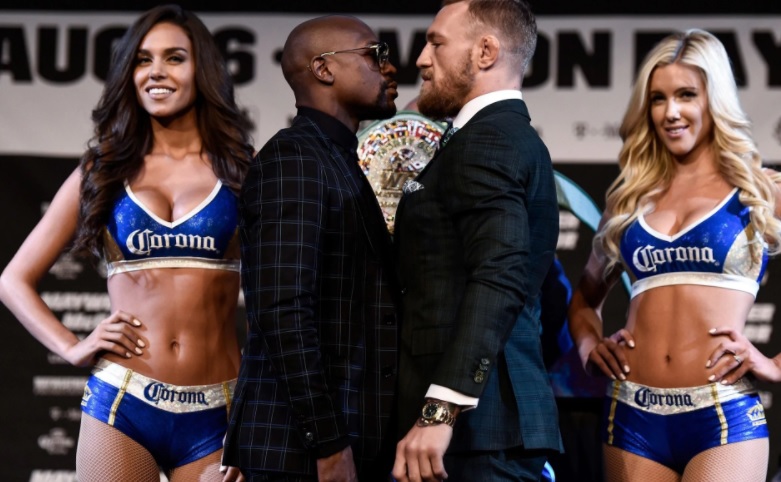 We're closing in on the mega-fight between Conor McGregor and Floyd Mayweather, which takes place on Saturday night.
Those who love a good underdog story would love to see McGregor win. However, it might take more than just a good story to topple Mayweather.
"Money" is 49-0 in his boxing career. Meanwhile, "The Notorious" will be fighting his first professional boxing match.
Is there any reason to believe that McGregor can pull off the impossible?
Find out as we discuss 10 reasons why he can win.
1. McGregor is 11 Years Younger
You may be rolling your eyes at this because age has been a key discussion when analyzing this fight. But it can't be stated enough.
McGregor is 29, a point when many men enter their athletic primes.
Mayweather is 40, a point when managers are begging their fighters to call it quits.
This still doesn't erase Money's wealth of experience. But it is an area where the Irishman has an edge.
2. He's Training at Jackson Wink MMA
McGregor's mission is to cut down boxing's giant. And he's certainly training at the right place because Jackson Wink MMA is known for helping fighters rise to the occasion.
The Albuquerque, New Mexico gym trained Holly Holm to take down Ronda Rousey, something many thought previously impossible. They also trained Jon Jones when he beat Olympian Daniel Cormier twice.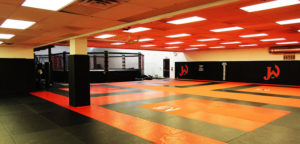 3. McGregor will Show Things Mayweather hasn't Seen Before
In some ways, being a boxing neophyte will help McGregor. Brandon Gibson, Jon Jones' coach, discussed this with Bleacher Report.
"I think Conor's going to find some initial success with angles, timing and tactics that Floyd hasn't seen before," said Gibson. "But I think Floyd will be able to make the adjustments quickly. As the fight goes on, his advantage will grow."
As Gibson points out, Mayweather will catch on. But Money hasn't faced this level of non-boxing skills since he was a teenager. And that may be hard to adjust to in the beginning.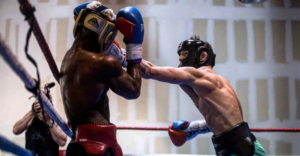 4. McGregor is a Champion
While McGregor may be a boxing newbie, this isn't Joe six-pack walking into the ring.
The Notorious holds both the UFC lightweight and featherweight title belts. He's also 17-1 in his last 18 professional MMA fights.
These skills don't entirely translate to the boxing ring. But it shows that he's a top-notch competitor.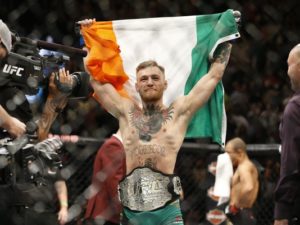 5. The Fighters will Use 8 Ounce Gloves
McGregor fights with 4-ounce gloves in UFC bouts. Pro boxers use 10-ounce gloves.
Mayweather agreed to 8-ounce gloves to make The Notorious feel more comfortable. This won't make a giant difference, but it'll help.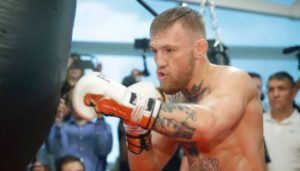 6. McGregor is a Fast Learner
Many MMA champions have been fighting and training since they were young. McGregor didn't start until he was a 17-year-old undertaking a plumbing apprenticeship.
8 years later he became the UFC featherweight champion.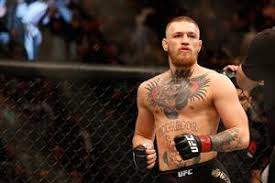 7. He can Make it an Ugly Fight
I'm not saying that McGregor will take lots of cheap shots and low blows. But he can make this an ugly affair by clinching with Mayweather whenever he wants to slow things down.
"When I'm tired, I just grab them. And I'm the better wrestler, so I don't mind being in the clinch and tying up hands," said Kevin "Cub" Swanson, an MMA fighter who's also sparred with great boxers.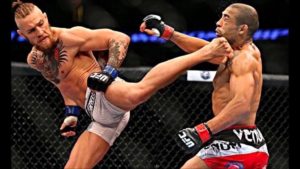 8. McGregor has Power
Maybe McGregor isn't the most skilled striker in MMA. But he's definitely one of the most powerful.
In fact, the Irishman has a lethal left hand that's helped him gain the upperhand in plenty of MMA matches.
Mayweather has seen power punchers in his career. But perhaps McGregor will be the one who finally lands a knockout blow.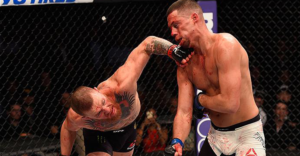 9. He's a Master at Getting in Opponents' Heads
As we covered with the press conference tour, one of McGregor's best assets is getting under under opponents' skin with his talk.
He's kept up the pressure all along the way, guaranteeing a knockout victory and bashing the "old man" Mayweather.
10. McGregor will Have the Crowd behind Him
Although McGregor will be fighting outside his native country, he'll still have the crowd on his side. This much was apparent from the press tour, when many booed Mayweather and cheered him.
Don't expect things to be any different inside Las Vegas' T-Mobile Arena on Saturday.