Vegas Golden Knights Submit Plan For Fans To Return To T-Mobile Arena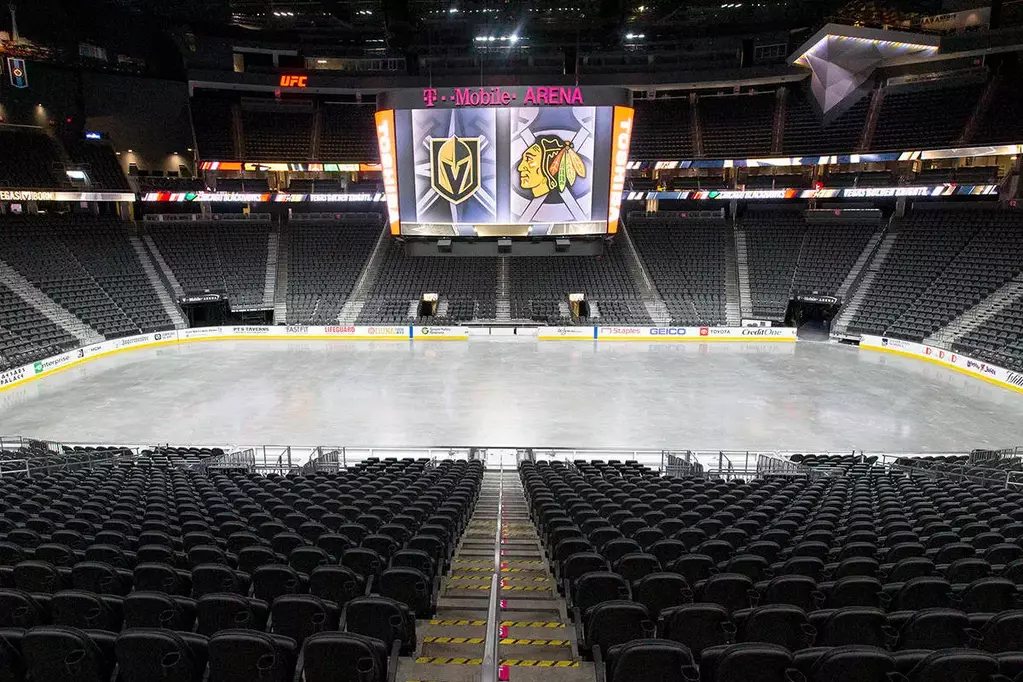 There are few arenas in the NHL as raucous and intimidating as Las Vegas' T-Mobile Arena. Almost immediately upon their entry into the league in 2017, the Vegas Golden Knights have made their home ice once of the most formidable in the league. Then came the COVID-19 pandemic which turned sports upside down. The Golden Knights are still winning at home–they've got a 8-1-1 record at T-Mobile Arena as of this writing–but it just isn't the same without fans.
The good news is that the team may have played their final contest without fans in attendance. The team is in the process of submitting a plan to the relevant state and local authorities that will allow them to have up to 20% capacity for home games at T-Mobile Arena starting March 1. With a seating capacity of 17,500 for hockey this means that 3,500 socially distanced fans could be allowed in the building.
Late last week, Nevada governor Steve Sisolak announced a relaxation of COVID-19 capacity limits due to improvement in the state's positivity rate. As part of these revised limits, 'venues eligible for large gatherings' can provide plans for bringing back live fans up to 20% of total capacity. Assuming that Nevada's COVID-19 numbers continue to improve, another round of relaxed restrictions will take effect on March 15 though it's unclear if that means even more fans could return to T-Mobile Arena.
So far, the team is mum on details. A spokesman told the Las Vegas Review-Journal that they would make an announcement about future home games once they receive approval:
"If we have approval, we will provide details regarding ticket sales and entry requirements at that time."
The plan to bring fans back to the rink will also apply to home games of VGK's American Hockey League affiliate, the Henderson Silver Knights. The Silver Knights are playing home games this year at the Orleans Arena and the plan would allow around 1,500 fans to attend.
Several NHL teams have already begun to welcome fans back, albeit at limited capacity and under strict social distancing requirements. Arizona, Florida, Dallas, Nashville and St. Louis have already played home games in front of their fans and several more are expected to do so by the first of March.