Predators v. Stars NHL Game Postponed Due To A Few Inches Of Snow In Dallas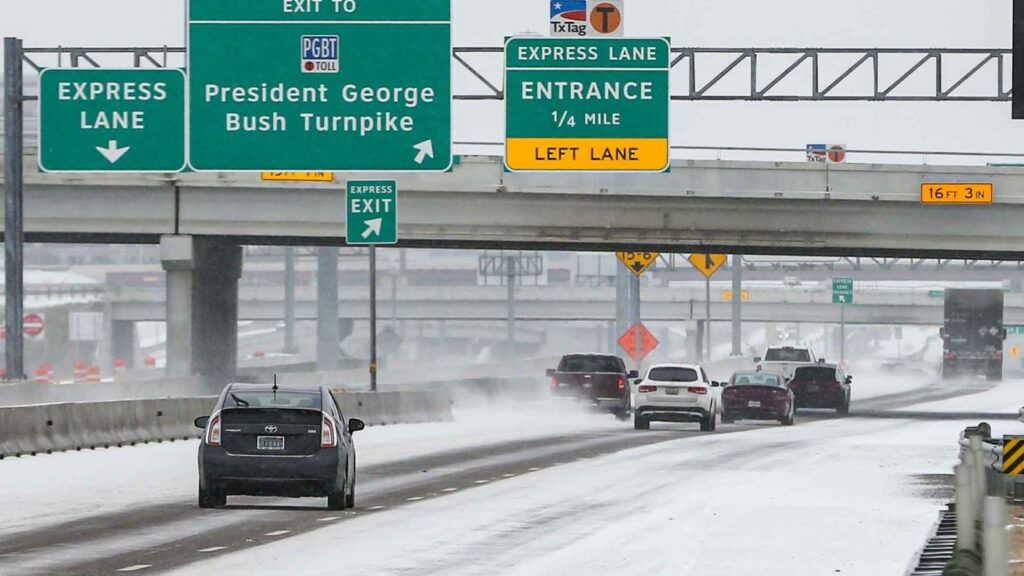 I grew up in Utah home of the 'Greatest Snow on Earth'. I just assumed that people elsewhere knew how to deal with snow. Boy, was I wrong. Outside of the Rocky Mountain area people lose their minds over a few inches of snow. I'm not just talking about the Southeast–even the Northeastern US where they *should* be able to handle it will freak out over a few inches of snow.
We get hundreds of inches of snow in Utah and deal with it. Life goes on. Want to know how many days of high school I missed because of the snow? Try 'zero'. We missed one day due to high winds and another day due to the district computer being down. It doesn't matter how many inches of snow we got we were expected to get to school. The most pitiful thing of all? Apparently, the big bad snowstorms that hit the Northeast now get *names* like hurricanes. The current storm is 'Winter Storm Uri'. I can't imagine how ashamed my dad would be if I ran around calling snowstorms by name.
I know for a fact that New York hasn't always been like this. My brother lived in NYC for a number of years and I remember several times being there when it snowed. Life went on. One year I took a train from Penn Station to Boston in the middle of a snowstorm. No one named the storm, nor did anyone suggest I was putting myself at risk by taking the train up to Boston.
Dallas has received 'between two and six inches of snow' and you'd think it was a zombie apocalypse. It was so bad that the Mayor of Dallas for some reason begged the NHL to postpone the Dallas Stars vs. Nashville Predators game scheduled for Monday night. Obviously, most of the players are Canadian and they're not accustomed to nonsense like canceling hockey games because of snow but that's exactly what happened.
ESPN was slightly sympathetic giving this quote from a spokesman for the Mayor before droning on about how bad it is:
Tristan Hallman, a spokesman for the Dallas mayor, told the Dallas Morning News that the American Airlines Center is on the critical infrastructure grid, the same grid that powers the convention center and area hospitals.

"I don't know the status of that grid, but frankly, the Stars game is not critical infrastructure," Hallman told the DMN. "The American Airlines Center could be critical infrastructure if we were using it for critical infrastructure."
The NHL didn't hype up the mayor's 'emergency response' like ESPN did and didn't sound like they have time for his nonsense:
The game scheduled for Monday between the Nashville Predators and Dallas Stars at American Airlines Center in Dallas has been postponed because of a winter storm.

A makeup date has not been announced.

The storm has caused significant power outages in the Dallas area. The NHL and Stars made the decision to postpone the game on the advice of Dallas Mayor Eric Johnson.
It's a few inches of snow. Sort it out.