Vegas Golden Knights Set To Welcome Fans Back To T-Mobile Arena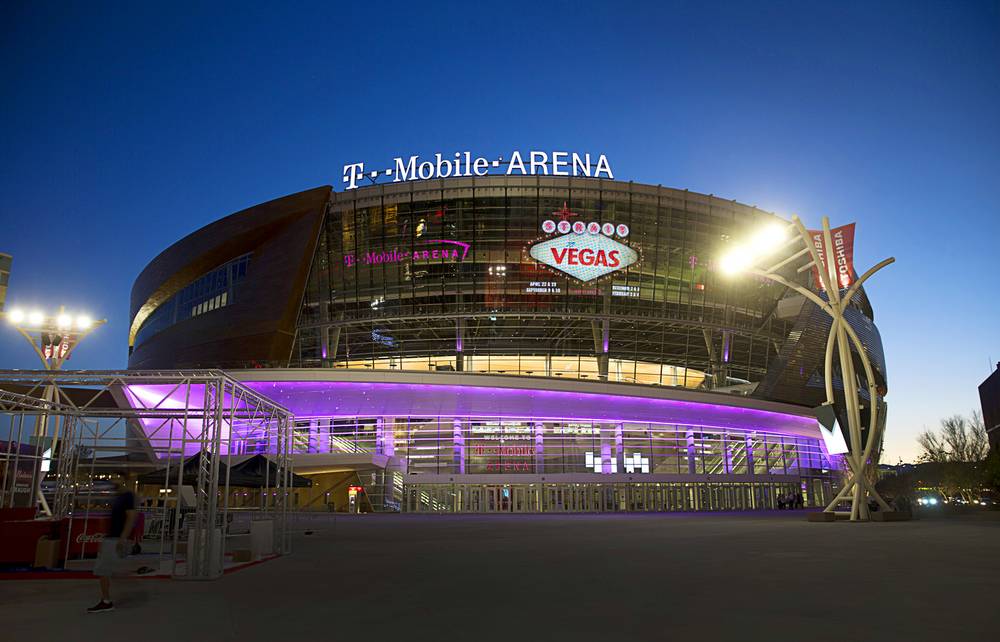 In the short NHL tenure of the Vegas Golden Knights they've been able to establish T-Mobile Arena as one of the most intimidating venues in the league for opposing teams. It just hasn't been the same without fans–like most of the National Hockey League the state of Nevada has not allowed spectators in attendance for sporting events ever since the start of the COVID-19 pandemic last March.
That will all change on Monday, March 1 as the Golden Knights host the Minnesota Wild. Sports teams in Nevada are now allowed to host fans at 15% of capacity–the T-Mobile Arena holds 17,500 for hockey meaning that 2,600 fans will be in attendance. Knights forward Alex Tuch is excited to finally be playing hockey in front of a live crowd:
"It's going to be the best. We're really excited. It doesn't matter if it's five new fans or thousands of new fans, we know they're going to bring a lot of energy and emotion to the building. There's no fans like Vegas fans."
Like most professional sports teams, the Golden Knights are going out of their way to create a safe environment for players and fans. In fact, for the time being at least the simple act of going to a hockey game will be quite a complex process. It begins with fans completing a health survey on their smartphone. No bags of any type will be allowed in the arena. Fans will be routed through a touchless screening process before being seated in one of six designated sections. There will be designated arrival times for each section and fans will be evenly spaced out. Fans must remain in their designated section at all times.
Not only are masks required they must be *three ply* masks. They must be real masks–gaiters, scarves, bandanas or masks with vents are not allowed. Nor are the insipid clear face shield unless a proper mask is worn with it. There will be limited concessions available throughout the arena with all selling the same items. All transactions will be made with credit or debit cards–hopefully the move to cashless transactions is something that will continue post pandemic.
The extensive health and safety precautions won't dampen the spirits of fans like season ticket holder Stephanie Salonga:
"I'll definitely miss the opportunity to socialize with my friends during intermissions, but it's a priority to feel safe. I'll happily wear a mask, stay in my designated area, adhere to the correct time to enter and exit the arena as long as it means I can watch the boys play."
The March 7 Pennzoil 400 NASCAR race at the Las Vegas Motor Speedway will also have fans–12,500 with 10,000 in the grandstand and 2,500 in suites and club spaces.