Atlanta Hawks Fire Head Coach Lloyd Pierce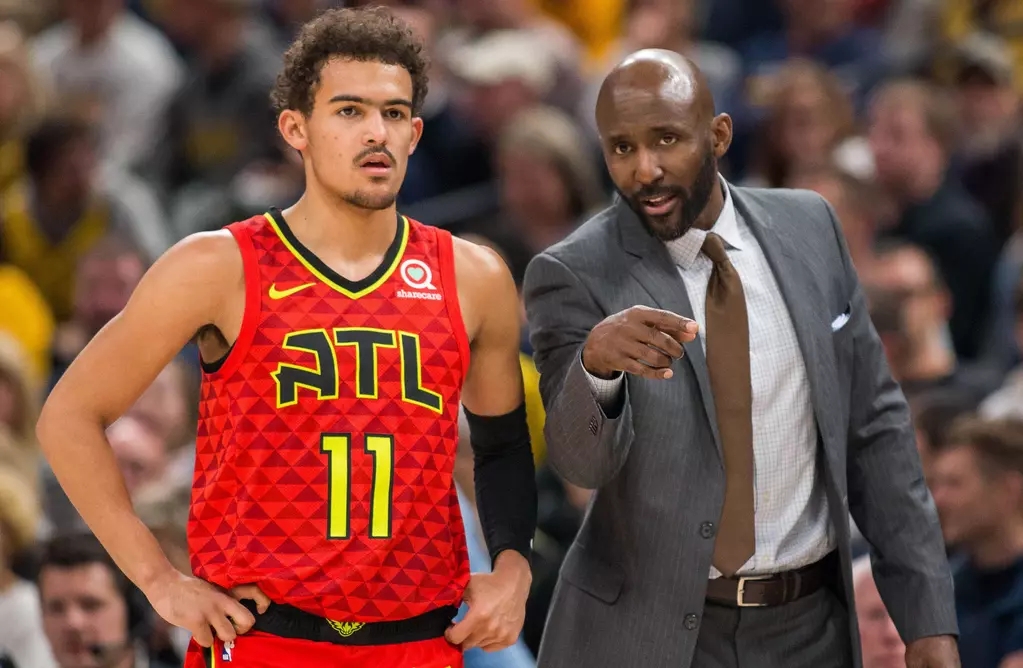 It's hard to say if Lloyd Pierce was a good NBA head coach undone by circumstances beyond his control or not. San Antonio Spurs head coach Gregg Popovich thinks very highly of him and was not the least bit pleased with his dismissal by the Atlanta Hawks earlier today. That notwithstanding, Pierce is now out of a job as the long suffering Hawks send him packing with the team 14-20 and 11th in the Eastern Conference.
The 44 year old Pierce took what has to be one of the most thankless jobs in the NBA. Atlanta fans have long been completely apathetic to the Hawks and the team is usually in the lower echelons of attendance. Not that the Hawks have given them much to get excited about. Since Atlanta won the Central Division title in 1993-94 they've finished higher than third place in their division only twice.
Pierce didn't really do much better leaving the franchise with a 63-120 record in two plus seasons with the Hawks. Then again, it wouldn't be the first time that Atlanta ran off a good head coach. Since the 7 season run of the legendary Lenny Wilkens from 1993-2000 the Hawks have been through Pierce, Lon Kruger, Terry Stotts, Mike Woodson, Larry Drew and Mike Budenholzer. That two of these names are currently employed as head coaches in the NBA (Stotts in Portland, Budenholzer in Milwaukee) and Kruger is a very high profile and respected college coach doesn't say much about the Hawks' personnel evaluation skills.
Atlanta president and general manager Travis Schlenk said it was a tough decision to fire Pierce:
"As we said at the beginning of the season, our goal was to have progress this year. To move forward. And we just felt like that wasn't happening as quickly as we wanted it to. These are not easy decisions. These are real-life decisions that affect multiple families, and they are not easy. But we felt like for the organization it was the best thing for us to do moving forward."
There's not a coach in the NBA more respected than San Antonio's Gregg Popovich and he strongly suggests that the Hawks will rue the day they fired Pierce. Here's what he told Tom Orsborn of the San Antonio Express-News:
"We all know it is a volatile environment and that sort of thing, but you don't want to miss on people like him. It's like missing on a really good player in the draft or evaluating somebody wrongly. He is the kind of guy you can build a culture around."
At least the Hawks have a good interim coach to fall back on. Assistant Nate McMillan takes over and he has 16 seasons as a head coach under his belt with Seattle, Portland and Indiana.