Vegas Golden Knights Place Marc-Andre Fleury On COVID-19 List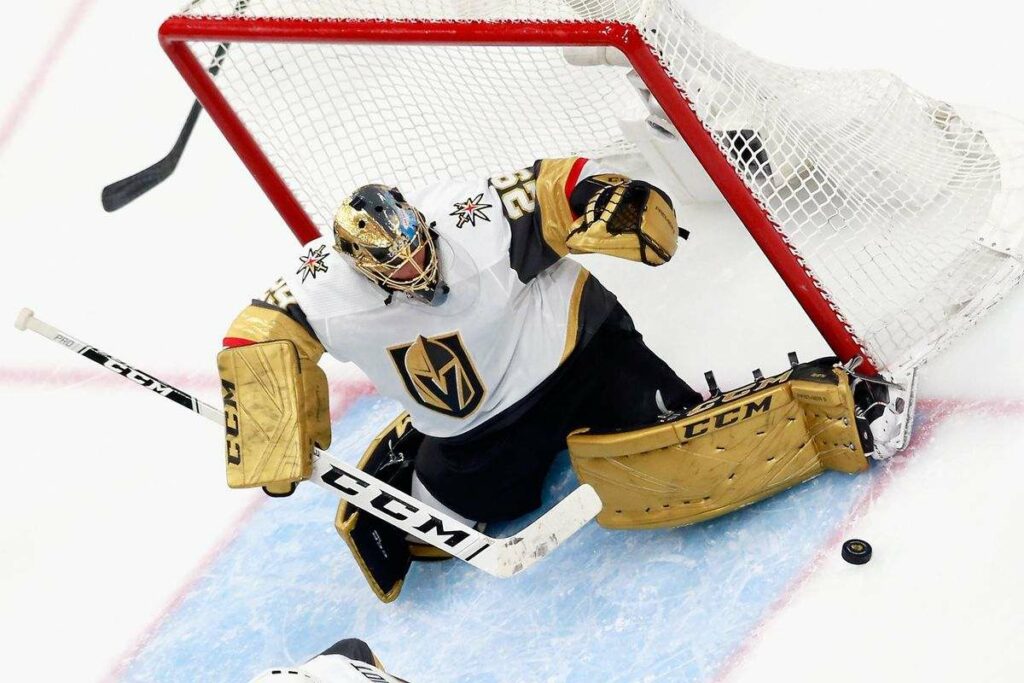 In a potentially tough break for the NHL West Division leading Vegas Golden Knights they have placed goaltender Marc-Andre Fleury on the league COVID-19 protocol list. The Knights have games on Friday and Saturday against the St. Louis Blues who sit one point behind Vegas in the divisional standings. So far, no comment from the NHL or the Golden Knights to provide more context to Fleury's inclusion on the COVID-19 list.
This obviously puts Fleury's short term status in serious doubt. At this time, it isn't clear how long the veteran goaltender will be unavailable to practice or play. The fact that Fleury is on the list doesn't necessarily indicate a confirmed positive test. Players can wind up on the COVID-19 protocol list for an unconfirmed test, COVID-19-like symptoms that haven't been confirmed via testing or as a precautionary move due to a high risk contact. Making the situation all the more confusing–Fleury is the only Golden Knights player on the COVID-19 list. In addition, the team just completed a two game set with the Minnesota Wild and they have no one on the list.
The Golden Knights have had some significant issues with COVID-19 this season. Vegas had to postpone four games due to the virus and has only played 23 games this season. Only the Dallas Stars (21 games) and New Jersey Devils (22 games) have played less games to date. On January 26, head coach Coach Peter DeBoer and two assistants were unable to coach against the St. Louis Blues after they were placed in COVID-19 protocol. Vegas was coached by general manager Kelly McCrimmon assisted by the coaching staff of the AHL Henderson Silver Knights. Coincidentally, the Silver Knights had a game postponed on Monday only to discover it was a 'false positive'.
The 36 year old Fleury is having a great season with a 12-5 record and the best goals against average (1.73) and save percentage (.938) in the NHL. Fleury has started all but one of the Golden Knights' games to date. Heading into the season, they expected to go with a goaltending tandem of Fleury and Robin Lehner. That plan was foiled when Lehner ended up on the long term injured reserve list with an upper body injury. Las Vegas media is reporting that Lehner could be nearing a return–he has been practicing with the Henderson Silver Nights on a conditioning loan.
With Lehner on the IR, the Golden Knights have only one other goalie on the active roster–24 year old Logan Thompson who made his NHL debut in relief of Fleury on Wednesday. Oscar Dansk who has also played for the team this year is currently on the roster of the AHL Silver Knights.