Colorado Rockies Receive Permission For 21,000 Fans In Coors Field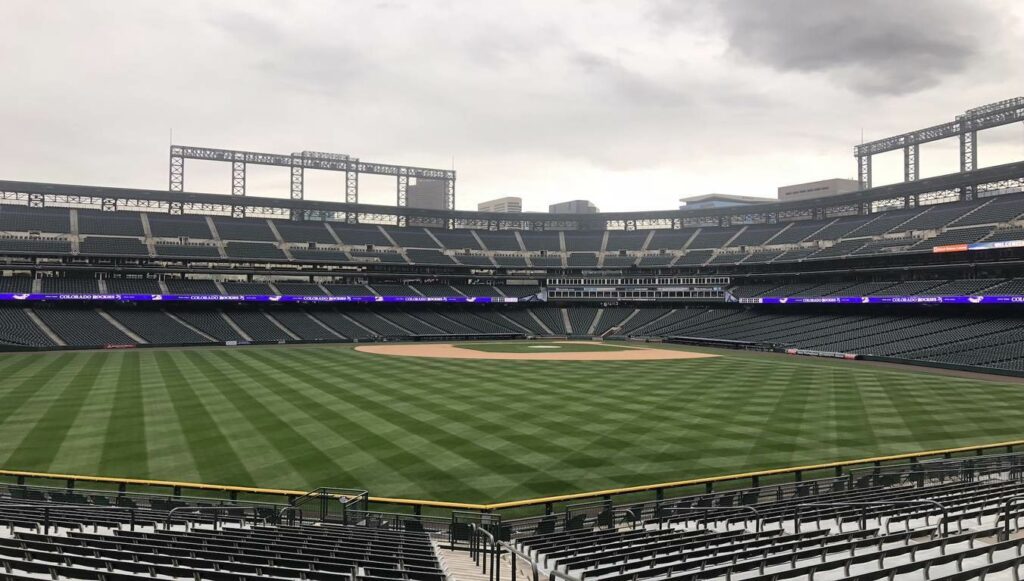 The Colorado Rockies not only have a new promotional deal with Betfred USA Sports they're going to have a fair number of fans in the ballpark come opening day. Earlier today, the Major League Baseball team received a variance that will allow 21,363 fans into Coors Field beginning with the April 1 opening day. That is approximately 42.6% of the stadium's capacity.
Last season, fans were not allowed at any of the Rockies 30 home games due to the COVID-19 pandemic. In late February, the team was approved for 12,500 fans–25% of capacity–per game by the Colorado Department of Public Health and Environment (CDPHE). Conditions in the Denver area have improved over the past couple of weeks and local restaurants have also received more favorable capacity requirements.
The team issued a press release announcing the increased capacity and thanked a long list of entities for coordination including Major League Baseball as well as state and local government:
Cooperation among the Rockies, Major League Baseball and the state of Colorado has allowed the club to begin the regular season hosting an increased number of fans at Coors Field: 21,363. The increase, from a previously announced limit of 12,500, was announced Tuesday.

Clearance for more fans — 42.6 percent of the ballpark's 50,144 capacity — came after the Rockies implemented all required policies and guidelines from the Colorado Department of Health and Environment, Denver Department of Public Health and Environment and MLB.
Rockies COO Greg Feasel is obviously excited about welcoming fans back to the ballpark:
"We couldn't be happier to be inviting Rockies fans back into Coors Field. It took a lot of hard work from a lot of people, and we thank the State of Colorado, the City and County of Denver, and their health officials, along with MLB for partnering with us to ensure that our thorough and detailed plan complies with all health and safety measures."
The Rockies will start selling tickets to April home games on Thursday, with season ticket holders receiving priority status for the opening homestand against the Los Angeles Dodgers. If any tickets remain they will be put on sale to the general public at a later date.