Marc-Andre Fleury Back In Golden Knights' Lineup After COVID-19 False Positive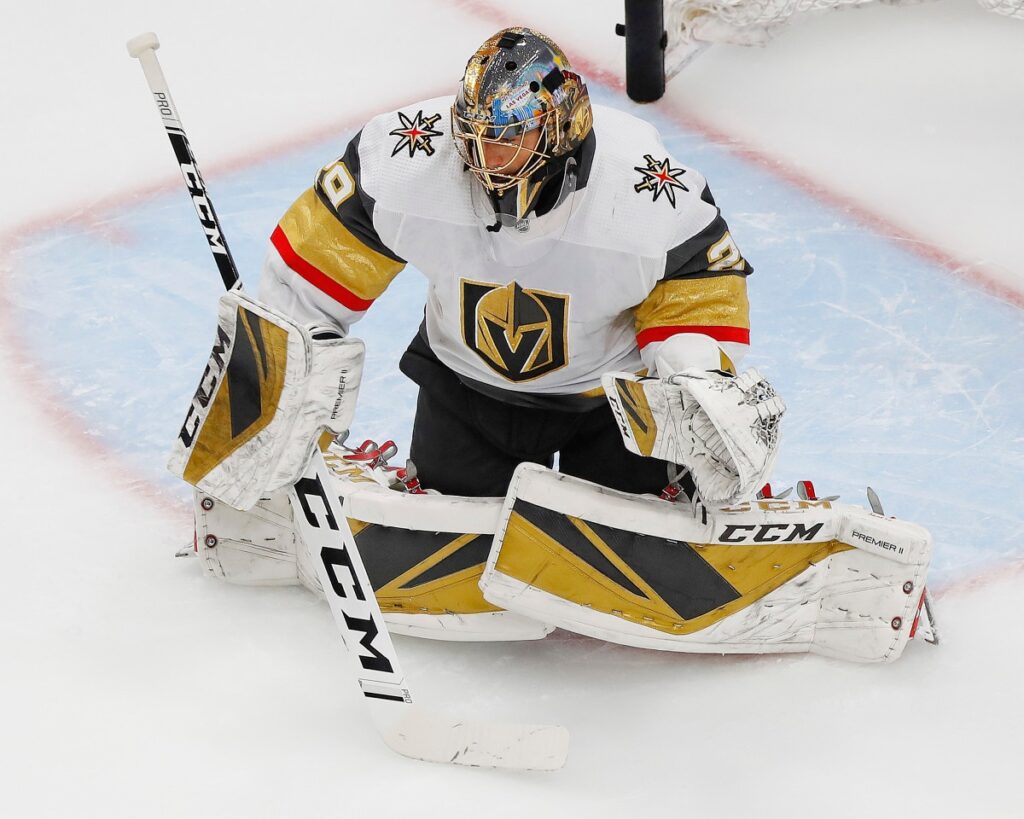 Just when the Vegas Golden Knights thought they might be dealing with another fight against COVID-19 in their locker room the team got some welcome news today. Turns out that Marc-Andre Fleury's positive COVID-19 test was not accurate. After having the test determined to be a false positive he was quickly back between the pipes.
Fleury ended up on the NHL's COVID-19 list though even before the determination that he was negative the circumstances sounded a bit strange. Fleury was the only Golden Knights player on the COVID-19 list. In addition, the team had just completed a two game set with the Minnesota Wild and they have no one on the list. Obviously, these circumstances alone wouldn't preclude Fleury from contracting COVID-19 but they immediately raised the possibility of an erroneous diagnosis.
Fleury said that it was a stressful 24 hours between the first test and the negative diagnosis that put him in the clear:
"I didn't get out of my room till it was maybe 12 or 1 o'clock tod. It was nice to be free and go walk outside a bit, get around a bit and have lunch with a few guys. It was definitely stressful but very happy that it came out negative."
Fleury received the positive test result on Thursday morning. He had two more COVID tests done Thursday and two more Friday with all coming back negative. Being a seasoned veteran, he stayed ready to play just in case reviewing the previous game against Minnesota and scouting the Knights next opponent:
"I had some high hopes that test would be a false positive. I tried to stay ready. When I was able to get out of there I had time to do a little bit of exercise early this afternoon and get ready for tonight."
According to Vegas head coach Pete DeBoer the team was planning to start Logan Thompson right up until the time Fleury was cleared:
"Right up until we got I believe it was his third negative test, which would have been early this afternoon, we had to have a plan to start somebody else. He has a pregame ritual.…He wasn't able to do any of that stuff. I thought he battled really hard and I'm sure he'll feel more comfortable (Saturday)."
With Robin Lehner due to come off of IR after recovering from his upper body injury the Golden Knights should now be in good shape at the goaltender position.