Jose Mourinho Rips Spurs After Europa League Elimination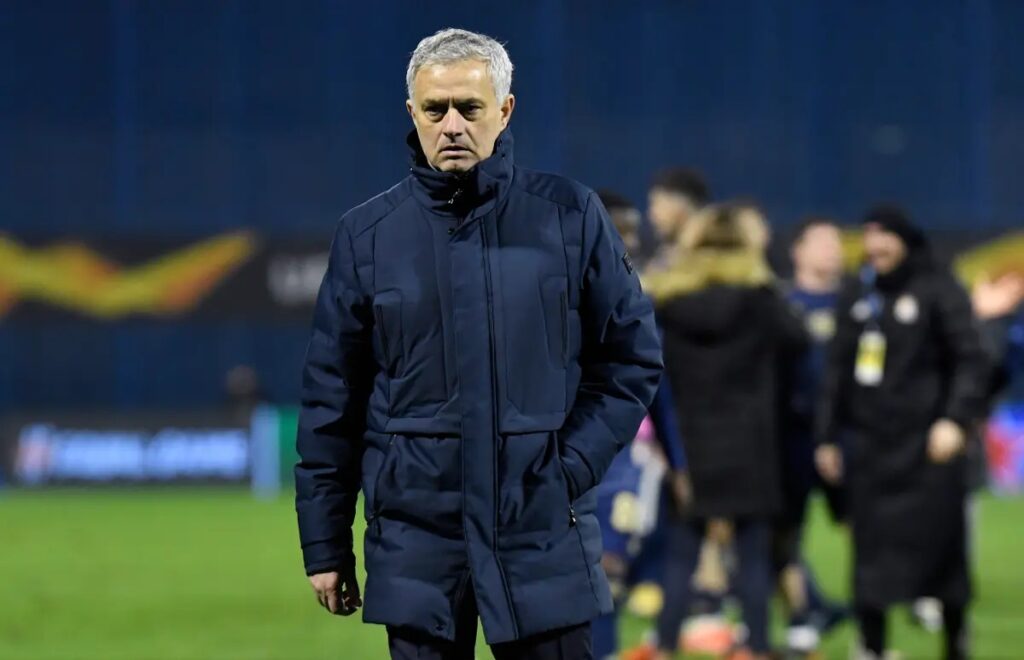 Jose Mourinho is known for speaking his mind. He's quick with a controversial rant and this time it was directed at his own Tottenham Hotspur players.
Mourinho went off following the Spurs' elimination from Europa League play at the hands of Dinamo Zagreb. Heading into the game, Tottenham led 2-0 by virtue of an easy win in North London. Most soccer observers had them moving into the quarterfinals easily but that isn't what occurred. The Spurs essentially 'phoned it in' which wasn't going to get it done facing an inspired effort by the home side. Ultimately, Dinamo Zagreb won the second leg 3-0 taking a 3-2 win on the aggregate.
It was only the third time in Mourinho's career that one of his teams had lost a European league competition by a 3 goal margin and he understandably read his team the riot act in an interview with BT Sport, accusing them of lacking professionalism and not respecting their jobs:
"If I forget the last 10 minutes of the extra time where we did something to get a different result, in the 90 minutes and the first half of extra time I saw one team left everything on the pitch, they left sweat, they left energy, they left blood and in the end they left tears of happiness."

"On the other side my team, and I am there, didn't look like it was playing an important match and if for any of them it's not an important match for me it is, for the respect that I have for my career and my own job."
Mourinho continued, all but calling his team's manhood into question:
"I just left the Dinamo dressing room where I went to praise them and I feel sorry that one team, that is not my team, won the game based on attitude and compromise."

"I feel sorry that my team is the team that didn't bring to the game not just the basics of football but the basics of life which is to respect our jobs and to give everything."
The task now becomes salvaging something out of the Premiership season. No one is going to catch Manchester City atop the league but the Spurs could very realistically finish as high as fourth should they find a way to gain some of the necessary intensity.