Manchester United Advances To Europa League Quarterfinals Ousting AC Milan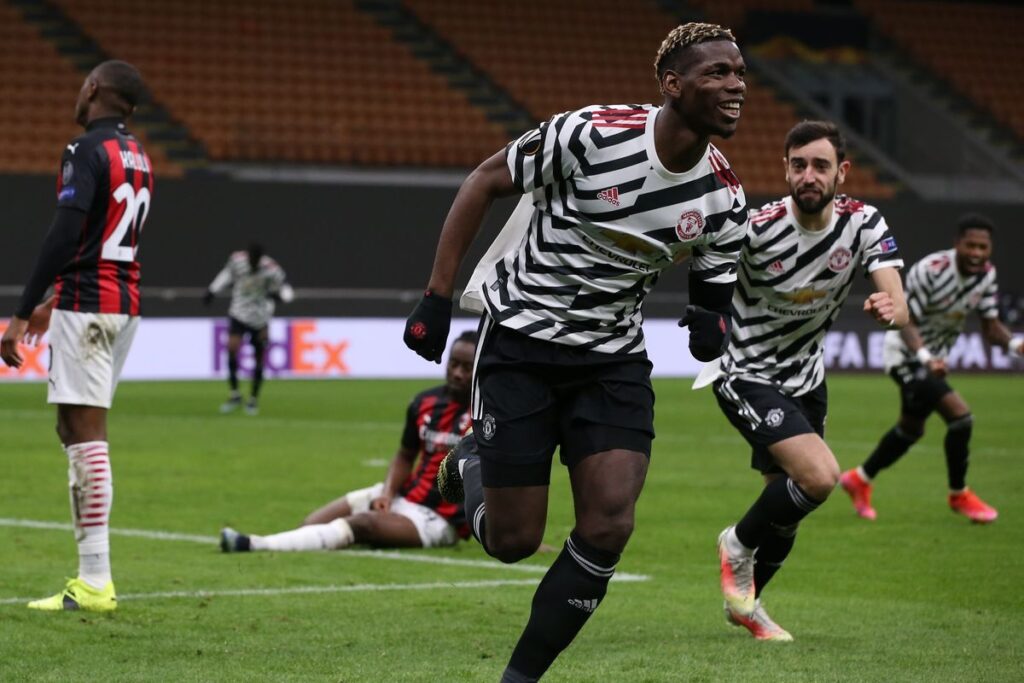 While the Europa League has seen things hit rock bottom for Jose Mourinho and Tottenham Hotspur things are really looking up for Ole Gunnar Solskjær and Manchester United. After opening their set against AC Milan with a 1-1 draw at home they scrapped out a 1-0 away victory to advance to the Europa League quarterfinals.
Paul Pogba would score the only goal of the game early in the second half. Pogba was brought on as a substitute at halftime and the tactical move made his manager look like a genius. Pogba has recently returned to the lineup following a thigh injury that sidelined him for six weeks during which Man U struggled.
After the game, Solskjaer was clearly pleased with his team's performance:
"When you win a game of football away from home in a stadium like this, against a team like this, you're very happy. We started really well first 20 minutes. We looked like a very good team, then a spell from halfway through the first half to half-time when we rushed things, lost the ball too often, made it a long game. We just had to readdress a couple of things, and second half I thought we were better."

"Let's see who we get in the next draw. Today, we're really happy because we've beaten a historically fantastic club and a very good team that's really on the way up. So very pleased with everyone and of course we want to go all the way — it was hard to lose in the semi last season."
For a team that has struggled to win big games–particularly on the road–the result could be signs that Solskjaer is making progress at building a winner. For now, he's happy to have Paul Pogba back in the lineup after the team struggled in his absence:
"Paul looked like he'd been out six weeks. He's been working hard, but when you play, it's different. He couldn't play more than 45 minutes, but he will get better and that's a big boost to have him back. We know his qualities."
Manchester United is holding on to second place in the Premiership and while no one is going to run down Manchester City–they're 14 points clear of the field–a top three finish would be a big boost for Solskjær and his team.