Vancouver Canucks' JT Miller Thinks The NHL Is Rushing His Team Back To Action After COVID Outbreak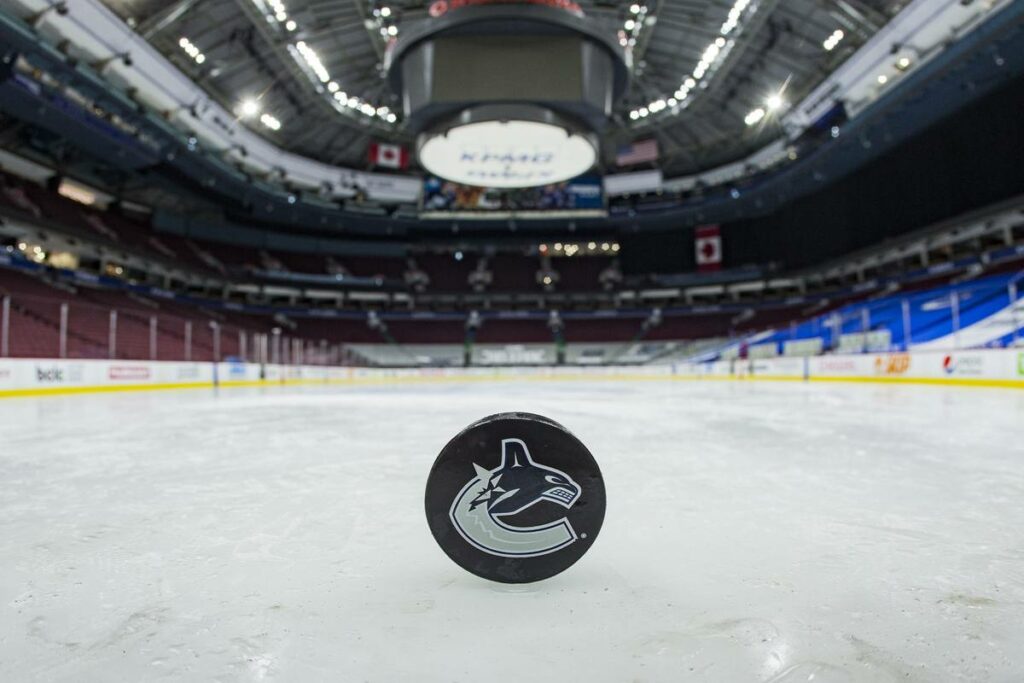 The Vancouver Canucks have been dealing with one of the worst COVID-19 outbreaks that any pro or college sports team has experienced. Late last week, the team hit a high mark for the league COVID protocol with 21 players and four members of the coaching staff out due to positive tests. At one point, 19 of the 22 players on the Canucks' active roster were on the COVID list and the entire team was quarantined.
The situation is getting somewhat better. The Canucks returned to practice on Monday and will play their first game since March 24 on Friday. Not everyone is happy with the situation, however. In particular, Vancouver forward JT Miller has been vocal about his view that the NHL is making the Canucks 'rush back' to action at the potential detriment to health and safety.
Calling the quick return 'dangerous to a lot of players', Miller didn't mince words when speaking to the media:
"What we're being asked to do is not going to be too safe, if you're asking me. It's kind of frustrating, if I'm being honest with you. We try to talk about the No. 1 priority being the players health and their families' safety, and it's almost impossible to do what they've asked us to do here on our return."
Not only is there concern about rushing the team back to action so quickly there's also the issue of having them complete the regular season in a timely manner. After having 8 games postponed the team will have to play 19 games in 31 days. Miller pointed out that issue as well:
"It's kind of crazy. I know everyone has a job to do but to expect our entire team to be ready to play in one practice and a pre-game skate is a little bit hard to comprehend."
Since Miller made his comments, the Canucks were scheduled to have a video conference with the NHL Players Association to discuss the situation. As of this writing, Vancouver still has 7 players on the COVID protocol list. Ironically, Miller is one of the few players that didn't test positive:
"Mentally, for me, this hasn't been the easiest year. I'm coming up on 50 days of quarantine just in this past year. It's been a rough go for a lot of people, and I've definitely been thinking about my teammates and their families every day. I feel fortunate that we weren't as affected as they were."

"I hope people don't take this the wrong way, I'm a super competitive guy. But this isn't about hockey for our team. This is about the health and safety of our players, their family and their children. This isn't about making the playoffs."
Many of the Canucks players were symptomatic to varying degrees. According to general manager Jim Benning none of the players involved have chosen to opt out of the season.