Trevor Lawrence Puts On Impressive Pro Day Performance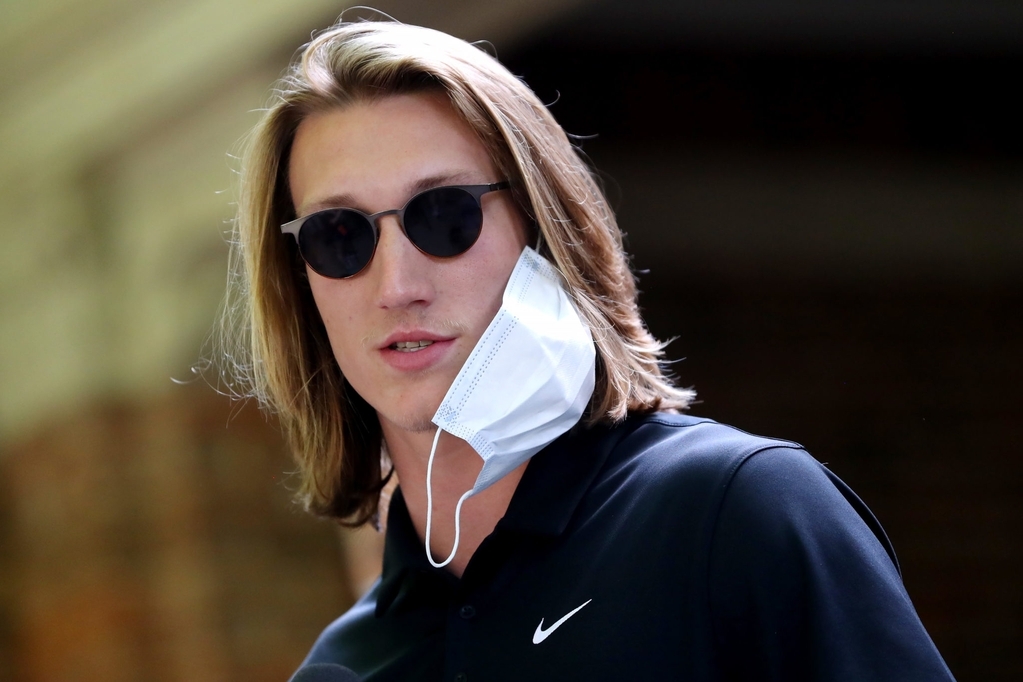 Not exactly breaking news here but it looks like Clemson's Trevor Lawrence has all of the makings of an elite level NFL quarterback. That's been apparent ever since the floppy haired Lawrence led the Tigers to a national championship as a true freshman but it was on display once again last week. Lawrence held his 'pro day' several months earlier than planned in order to accommodate surgery to repair the damage to the labrum in his left (non-throwing) shoulder. In order to time the surgery so he can be cleared for full participation in training camp the rescheduled pro day was necessary.
Lawrence explained the situation and evaluated his performance:
"The original plan was to have two months training out in California, then come back March 11th and put on a show and do all that, but life happens sometimes. Just having to adjust and showing I'm able to adjust and adapt and still willing to come out here and throw and give teams a chance to see me, that was important to me and important to my team to make sure we made that happen."

"Obviously it wasn't necessarily the ideal situation and circumstances, but I think we did a great job of just kind of maneuvering and navigating through all that."
Lawrence showed his skills at the Clemson indoor practice facility aided by receivers Cornell Powell, Charone Peake, Caleb Scott and Chris Finke. Not surprisingly, Lawrence looked sharp but NFL draft analyst Todd McShay particularly liked his red zone performance:
"Quickly getting the ball out and throwing the ball high where the defender can't go get it. I saw that consistently inside the red zone today, just the ability to throw the ball high in that specific spot, the ball placement."

"Yes, the deep throws were great and the vertical throws is what everyone loves… But inside the red zone you can learn a little bit about a quarterback in terms of how quick he gets it out and where he places that ball."
Lawrence clearly has the physical tools–he measured in at 6-foot-5 5/8 and 213 pounds with 10-inch hands, 34½-inch arms, and a 78¼-inch wingspan — but he no doubt gained fans in the NFL coaching community with his comments that he's looking forward to the challenge of learning a new offensive system:
"I think, mentally, obviously, the game's a little bit different at the NFL level and what's on your plate," Lawrence said. "So just taking this time, especially after surgery, to really prepare mentally while I can't physically and then once I can physically really I'm going to just be grinding and getting ready. Just really excited for that challenge."

"I love learning. That's one of my favorite parts about the game. It's such a fun thing to learn a new system and kind of piece everything together. It's a lot of fun so I'm excited to do that, but I think that's the biggest thing is just mentally, defensive recognition, playbook, all that stuff."
Lawrence is really the total package and in addition he's by all accounts a great teammate, an excellent leader and a generally good dude. If Jacksonville doesn't pick Lawrence with the top selection in the April 29 draft they're insane.