Toronto Favored at Home Over Visiting Portland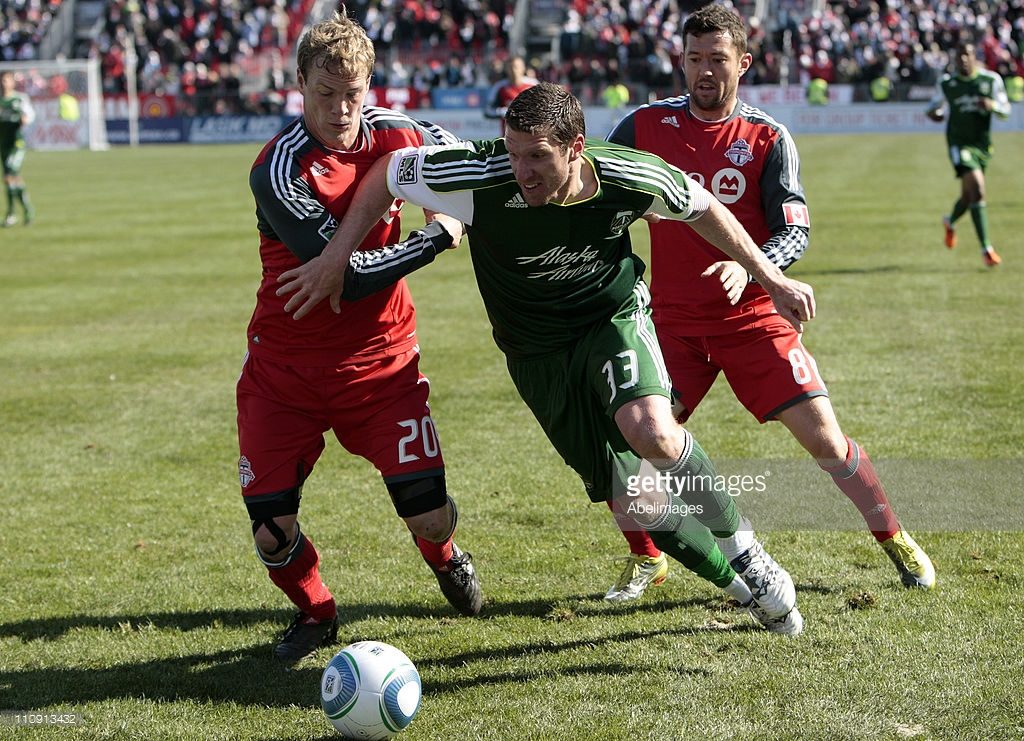 Who: Toronto FC v. Portland Timbers
When: Saturday August 12th, 2017 6:00PM EST
Where: BMO Field—Toronto, Ontario
Toronto and Portland are two very different teams, however neither of them are slacks. Toronto, who made it to the MLS Cup Final last year, solidified their title as one of the league's best in the early parts of this season. They surged to the top spot in the East and have been there more or less ever since. With the weapons they have through their attacking and midfield roster, it is difficult to envision that anyone can competently match up with them. Having said this, their defense is not the best, and that has been a bit of an Achilles Heel all year long. If it weren't for some questionable performances, Toronto may very well be looking at a 10 point lead, rather than just a 3 point lead.
Portland is a different story in that they have only recently come on as a competent team. For a while, there was a growing feeling that perhaps Portland were not really the team they were expected to be. In fact, through the latter parts of June and early July, the Timbers could not seem to get anything going. As the summer wore on, however, the team seems to have begun gelling more and are currently on the fringe of making the playoffs. They will need to continue to keep the momentum growing, but in Toronto that will be more than just a tough ask.
BMO Field is not a friendly place if you are a visiting player, and Portland is not exactly the most well-liked team around the league. As such, expect things to be fairly anti-Timber, and emphatically so. Whether this translates into a tough time on the pitch for Portland is something that remains to be seen.
Match Overview and Analysis
When Toronto (-155) take the field, they will do so as heavy favorites, and for good reason. Right now they are the favorites to win the MLS Cup Final (+600). With names like Jozy Altidore, Michael Bradley, and Sebastian Giovinco on the field, it will be tough for any opponent to develop a sound game plan. If you add to all of this the fact that Toronto has not been defeated at home for 23 consecutive matches, you can see why no one is giving Portland a chance.
Speaking of Giovinco, he has to be one of the best players in MLS right now and for the past 3 seasons. This season, he has tallied 11 goals in 18 matches, and has added 5 assists to go along with it. Though Michael Bradley may not show up on the stat line every match, he does the intangible things that win you matches. Finally, Jozy Altidore is a flat-out threat at all times. He can control the ball, hold it up, and create just as well as he can finish.
While underdogs, Portland (+400) are no team to scoff at. In their last 3 matches, they have won 2 and drawn one, and have been slowly but surely climbing their way up the Western Conference table. Diego Valeri is Portland's centerpiece, and can create goals just as easily as he can score them. Right now, he leads the team with 12 goals, and is the all-around do-it-all player that every team would love to have. Complementing him perfectly in the midfield will be Darlington Nagbe. Nagbe played a pivotal role in the United States' run to a Gold Cup victory, and will look to carry that momentum with his club team.
What Portland really has going for them, perhaps more than anything else, is the fact that they are able to defend quite well. In Toronto, it seems as though the defensive aspects of their game will be the most important as I fully expect them to face a barrage from Toronto's offense.
Betting Prediction
As for who you should wager on, I think the no-brainer is Toronto (-155). Their moneyline as offered by Bovada does not offer you the absolute most value you have ever seen, but I think this is the smartest bet to make. After all, if they have not lost at home in their previous 23 matches, I see no reason why they will lose this one. Especially against a Portland team that is, really, not even close to the best in their conference.
The over/under in this one is 3 goals (-110/-115), and I think the under (-115) is the best bet to take. I like the even goals because of the chance of a draw and a push, but I really do think Portland's defense will live up to expectations, at least to some extent.
My bold bet of the day is a parlay wager on both the Seattle Sounders and Toronto FC to win. The odds on this on Bovada are just shy of +200, and I think this offers a lot of value. Both teams are playing in front of home crowds that are not friendly to opposing teams, and I think they will both emerge victorious.