Super Bowl Coin Toss and Kicking Prop Bet Odds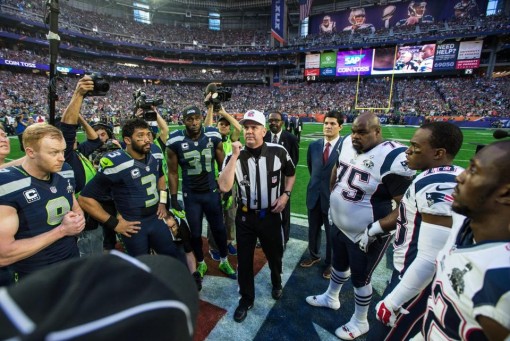 –The Super Bowl is the biggest single day betting event of the year for North American facing sportsbooks.
–Super Bowl Prop bets are now more popular than side or totals wagers.
–Prop bets are limited only by the bookmaker's imagination.
This is the first of what will be several sets of Super Bowl prop bets covering everything from the pregame show to the TV ratings on the game–in Canada. In this article we'll start with some fairly basic proposition bets covering the pregame coin toss and a bunch of place kicking bets covering kickoffs and field goals.
On deck we've got every in-game scoring prop imaginable, odds on Lady GaGa's halftime show, odds on ticket prices, number of chicken wings consumed during the game and (of course) the TV commercials. Stay tuned….
Super Bowl Coin Toss Props
The result of the opening coin toss will be?
Heads: -110
Tails: -110
Will the team that wins the opening coin toss also win the game?
Yes: -110
No: -110
Will the team that wins the opening coin toss elect to 'defer' and receive the ball to open the second half?
Yes: -500
No: +375
Will a mistake in the opening coin toss necessitate a 're-toss'?
Yes: +3750
No: -5250
Super Bowl Kicking Props
Will the opening kickoff be returned for a touchdown?
Yes:+3750
No: -4500
Will any kickoff be returned for a touchdown?
Yes:+900
No: -1500
Will the New England Patriots return the opening kickoff for a touchdown?
Yes: +7500
No: -9000
Will the New England Patriots return the opening kickoff for a touchdown?
Yes: +7500
No: -9000
Will the opening kickoff be a touchback?
Yes: -150
No: +120
Will there be a blocked punt in the game?
Yes: +900
No: -1500
Will there be an onside kick attempt in the game?
Yes: +175
No: -250
Longest field goal?
Over 45.5 yards: -125
Under 45.5 yards: +105
Shortest field goal?
Over 24.5 yards: -125
Under 24.5 yards: +105
Time of first field goal?
Before 11:00 of Quarter 1: +120
On or after 11:00 of Quarter 1: -150
Distance of first field goal?
Over 35.5 yards: -110
Under 35.5 yards: -110
Both teams to make a field goal of 34 or more yards in the game?
Yes: -125
No: +105
Total field goal attempts?
Over 2.5: -450
Under 2.5: +375
Total successful field goals?
Over 3.5: -135
Under 3.5: +115
Total successful field goals?
Over 4: -110
Under 4: -110
Total successful field goals?
Over 4.5: +175
Under 4.5: -225
Total successful field goals?
Over 3: -145
Exactly 3: +300
Under 3: +250
Total successful field goals?
Over 4: +170
Exactly 4: +350
Under 4: -120
Total successful field goals?
Over 5: +350
Exactly 5: +450
Under 5: -250
Exact number of successful field goals?
0: +4500
1: +950
2: +475
3: +250
4: +350
5: +475
6 or more: +350
Will there be a missed field goal in the game?
Yes: +175
No: -225
Will there be a missed extra point (PAT) in the game?
Yes: +600
No: -750
Will either team score a field goal in the first quarter?
Yes: +120
No: -150
Will a kicker or punter win the Super Bowl MVP Award?
Yes: +3500
No: -5000