Soccer Betting: Tottenham Hotspur at West Ham United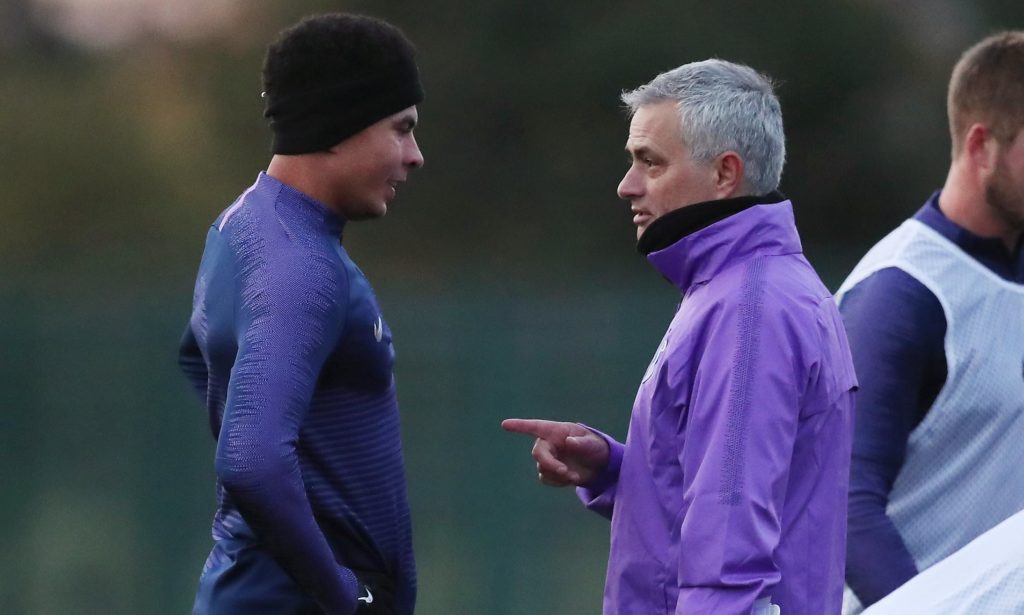 Tottenham Hotspur finished #4 in the English Premier League last season but had been slumping mightily this year. They currently sit at #14 on the Premiership table and have been in awful form. They've won only three of their last 12 in all competitions, two coming in Champions League play against overmatched Serbian side Crvena Zvezda. Their last Premier League win–one of just three this season–game back in September. For awhile, it looked as if The Spurs would be sleepwalking through the rest of the season not dismal enough to worry about relegation but not good enough to do anything positive.
Things are about to get a lot more interesting. On Tuesday, Tottenham Hotspur fired manager Mauricio Pochettino but that wasn't the interesting part. Sure, there was debate about whether it should have happened sooner or if at all. The interesting part is Pochettino's replacement–the mercurial and always entertaining Jose Mourinho. Mourinho has won just about everything possible to win as a manager and has been charged with the fortunes of the best teams in the world including Chelsea, Inter Milan, Real Madrid and Manchester United. He's one of five coaches in history to win the Champions League with two different teams (Inter Milan, Porto). There's no doubt he's a hell of a soccer coach but the problem is that he has a tendency to quickly wear out his welcome. To some degree, this is going to happen with a strong personality and few personalities are stronger than Mourinho's. He's also got a tendency to butt heads with management and has never been one to back down from a fight. He'll definitely shake things up and that could be exactly what the Spurs need.
They'll face a team below them on the table as they travel to London Stadium to take on bumbling West Ham United. The impact of Mourinho's hiring will be immediate and evidenced by the huge amount of attention that will be afforded to this matchup between the #14 and #16 teams on the Premiership table. West Ham United is just 2-1-3 on their home pitch this year scoring 8 and conceding 11. They're winless in 7 straight and 8 of 9 with their last victory coming in late September against Manchester United. They've since lost 6 games in the Premier League along with an embarrassing 4-0 pasting by League One Oxford United in League Cup play.
Tottenham Hotspur will be looking for their first Premier League road win of the year. They've not been too bad at home going 3-2-1 scoring 11 and conceding 5 but they've been awful on their travels going 0-3-3 scoring 7 and conceding 12. They haven't won a road game in the Premier League since January. None of that really matters now and the team–as well as Mourinho–will be judged by what happens next. You can make a good case that Spurs have overachieved during the past couple of years but hiring a 'rock star' like Mourinho indicates that team management expects more success.
There's a long standing concept in sports betting that you should back a team in their first game with a new coach. The thinking is that sometimes a decent team just needs a change of culture and even a change to a mediocre coach can improve things in the short term. Mourinho isn't a mediocre coach by any stretch of the imagination and he's going to want to make a statement from the get-go. In his introduction interview, he was quotable as ever as he promised passion from his team and smiles on the faces of their boosters:
"What can I promise? Passion — for my job, but also passion for my club… I couldn't be happier and if I was not as happy as I am, I wouldn't be here."
"In relation to the Premier League we know where we are and we know that we don't belong there. We should just play match after match, the next match we want to win and that's the same about the next, and the next, and the next until the last."
"At the end of the season we'll see where we are, but I know we're going to be in a different position to where we are now… I look forward to the challenge, to the responsibility to bring happiness to everyone that loves the club."
The Spurs need a road win and face a very beatable West Ham United team in their first game with Mourinho at the helm. There's a very good chance he'll get the victory.
BET TOTTENHAM HOTSPUR -125 OVER WEST HAM UNITED
BET TOTTENHAM HOTSPUR/WEST HAM UNITED OVER 2.5 -187
BET TOTTENHAM HOTSPUR TO WIN AND TEAM TOTAL OVER 1.5 +102