NHL Hockey Betting: Pittsburgh Penguins at New York Islanders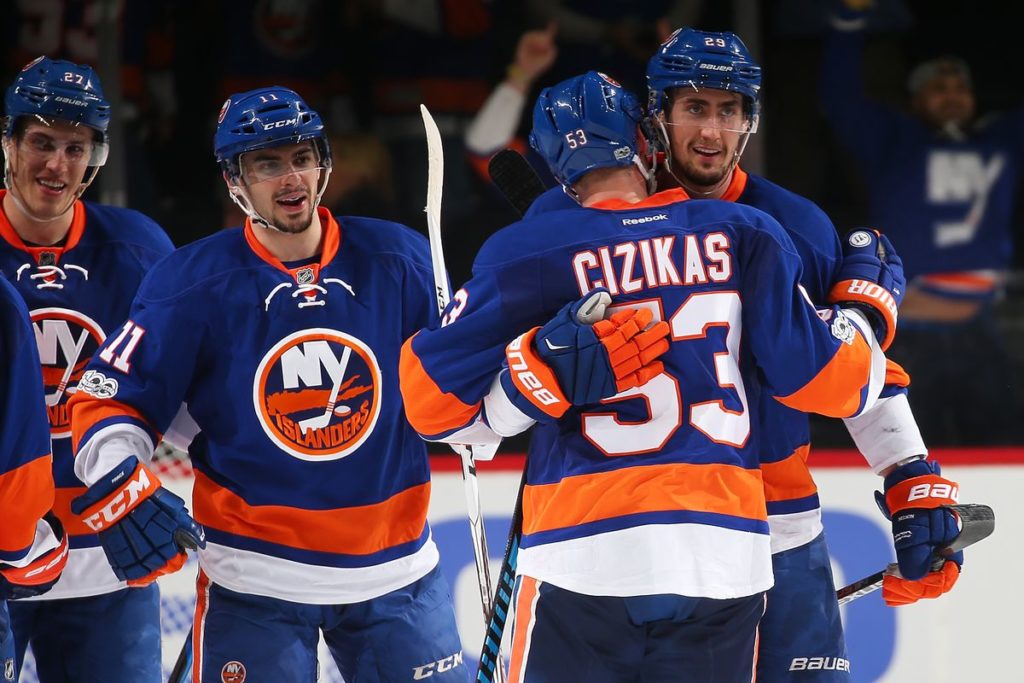 Busy night in the NHL on Thursday with 13 games on the board and right near the top we've got an Eastern Conference matchup between the Pittsburgh Penguins and New York Islanders at the Barclays Center in Brooklyn. The Islanders are the hottest team in the NHL at the moment and will enter this matchup having won four straight and 9 of their last 10. That still leaves them 5 points behind the Washington Capitals and with the Caps off a loss at Madison Square Garden on Wednesday night this is an opportunity for the Islanders to close the gap somewhat. The Penguins are treading water at best and with Sidney Crosby out for at least the next month that might be 'best case scenario'. Right now, they've got a tenuous grasp on fourth place in the Metropolitan Division with 25 points 1 up on Philadelphia and 2 points back of the Carolina Hurricanes. Of course a more salient problem could be that 'treading water' until Sid gets back won't work. They're already 6 back of the second place Isles and 11 back of the division leading Capitals.
The Islanders have been doing it with defense. While they're no longer the top scoring defense in hockey (improbably, that's now the Arizona Coyotes) they're #4 allowing just 2.42 goals against per game. The scary thing about the Islanders is that they've still got a fair amount of room for improvement, at least from a statistical standpoint. Despite going 14-0-1 in their last 15 games they're just #12 in scoring offense at 3.21 goals per game. Their penalty kill has also been mediocre–they're #15 on the kill at 82.1%. Then again, the team just fractionally behind them in this statistical category is the aforementioned Arizona Coyotes. The power play has been decent ranked #10 hitting at 21.6%.
If the Penguins have some hope for weathering the absence of their team captain they can look to how consistently solid they've been this season. They're top ten in both scoring offense and scoring defense. They're #9-T in goals per game at 3.33 and #4 in goals against per game at 2.62. Special teams have been something of an issue and they're currently languishing at #21 on the power play converting on 16.9% of man advantage opportunities. The flip side is that they've been excellent on the penalty kill currently mere fractions out of the top spot in the league with an 89.8% kill rate. Of course much of this statistical excellence was compiled with Crosby in the lineup and now they'll have to hope that Evgeni Malkin can pick up at least some of the slack.
The concern for Pittsburgh is that they were on a bit of a tough run even before Crosby went on the IR list. They've won only 5 of their last 13 games going 5-5-3 in that streak. The good news is that they've been competitive just about every night with only one loss in that stretch by more than two goals. Head to head play has also been very competitive with the Islanders holding a slight 8-6-0 advantage in the last 16 meetings including a 4-3-0 edge on home ice. Islanders took a 5-4 win at Pittsburgh on Tuesday night. Should be a tight game but just can't fade the Islanders given their current form.
BET NEW YORK ISLANDERS -135 OVER PITTSBURGH PENGUINS