Soccer Betting: Real Valladolid at Barcelona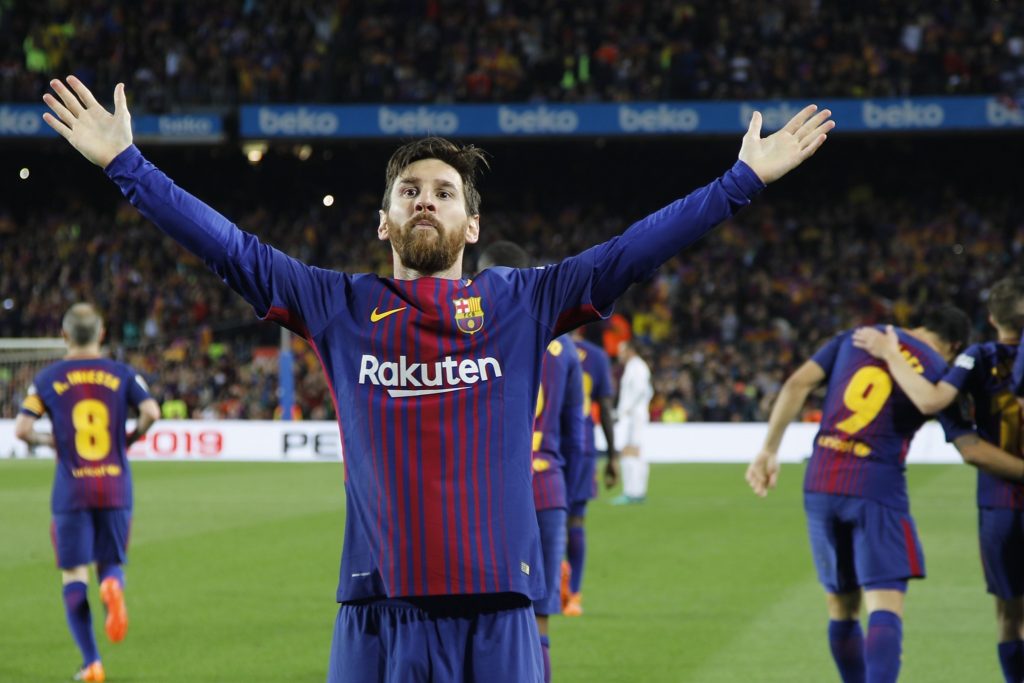 Spanish La Liga soccer action on Tuesday as Real Valladolid make the trip to Camp Nou to take on Barcelona. Barcelona can move back into first place with a victory here while a draw will put them in a tie with Granada for the lead. Valladolid is in 9th place with 14 points which puts them six out of the La Liga penthouse.
Valladolid is unbeaten in five straight La Liga games with 2 wins and 3 draws. They haven't been quite as fortunate on their travels in Spanish League play but they have taken five points in their past five road games with a record of 1-2-2. If nothing else, Valladolid has been consistent and have only lost twice this season in 10 fixtures. If there is something negative to say about the team it's that they have a tendency to 'play not to lose' instead of playing more aggressively in search of a victory. This might keep the number of losses down but it also minimizes their victories and will likely keep them in the second tier of La Liga play.
This season has been a mixed bag for Barcelona. They've been dominant at home going 4-0-0 scoring 16 while conceding only 5. Away from Camp Nou, it's been a completely different story. They're 2-1-2 in five games with 7 scored and 5 conceded. They may have moved past their struggles on the road–they opened the La Liga season with a loss and two draws but they've since won at Getafe and Elbar by a combined margin of 5-0. If they have any solace it's that their road record is similar to the rest of the teams near the top of the table. For example, Granada is 2-2-1 on their travels scoring 12 and conceding 9.
Barcelona has won six straight in all competitions including four La Liga games and Champions League victories over Inter Milan and Slavia Praha. They are currently in control of Group F play with 7 points, 3 up on Internazionale and Borussia Dortmund. They'll have a chance to pad their lead in early November as they play a rematch against Slavia Praha at Camp Nou.
These teams have played only once at Camp Nou since 2013–last year Barca won by a 1-0 margin. They also won by the same margin in the return date at Estadio Municipal José Zorrilla. Barcelona should get the win here but the betting public sure isn't giving a Valladolid team that is playing well any respect at all. The home team is -833 on the three way line with a draw priced at +810 and Vallodolid priced at a whopping +220! Styles make fights…or in this case soccer games…and we expect a similar style that we saw last season when these teams met. For that reason, we'll play the visitor on the Asian Handicap and look for the game to go 'Under' the total.
BET REAL VALLADOLID +2.25 -106 OVER BARCELONA
BET REAL VALLADOLID/BARCELONA UNDER 3.5 -109