NHL Hockey Betting: Minnesota Wild at St. Louis Blues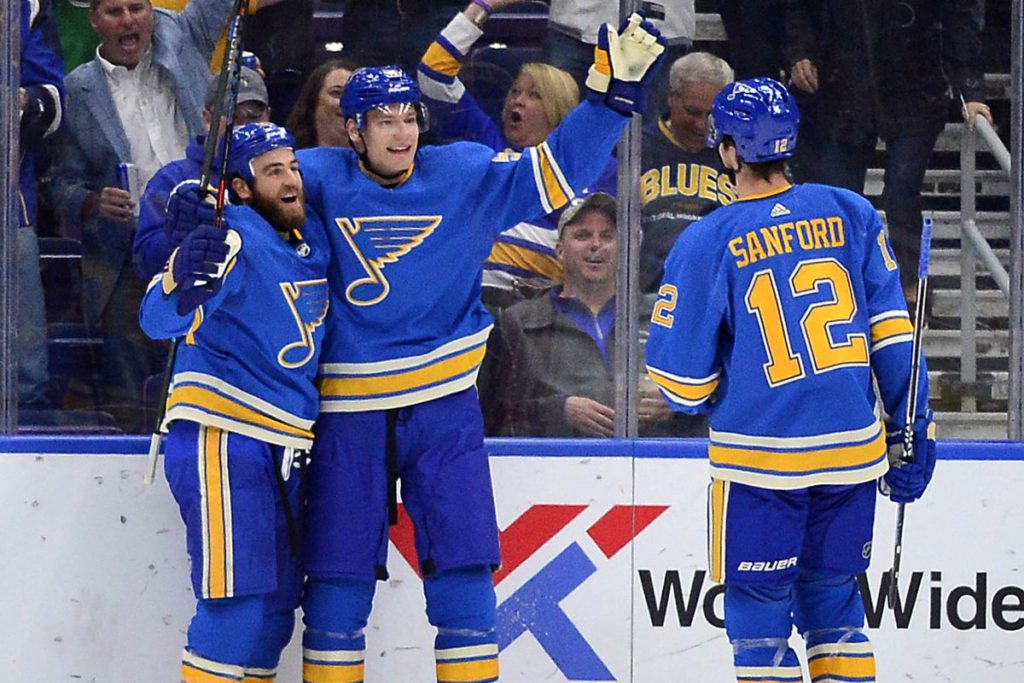 The St. Louis Blues got a tough break on the injury front and will have to play without superstar forward Vladimir Tarasenko for the foreseeable future. Tarasenko has led the Blues in goals for each of the past five seasons but will be out approximately five months after shoulder surgery. That would put a return somewhere around the final weeks of the regular season. The Blues' challenge now is to reach the playoffs in the brutally tough Central Division. It also looks like the Pacific Division has improved top to bottom this year meaning the Central won't have a lock on both of the Wild Card spots like they did last year.
So far so good for the Blues–at 6-3-3 15 points they're in third place in the Central two points behind co-leaders Nashville and Colorado. They've got a good opportunity to pick up some more points on Wednesday night as they welcome the lowly Minnesota Wild to town. The Wild are back in their traditional dynamic of playing poorly on the road and reasonably well at home. Minnesota is 3-1-0 at home but a brutal 1-7-0 on the road. The Wild goaltending and defense have been abysmal and they're ranked #26 in goals against per game. The fact that they're not scoring goals makes that even worse–the Wild are #28 in team offense putting up just 2.42 goals per contest.
The Wild enter this game with at least a little bit of momentum though it's all due to their solid play at home. They've won 3 of 5 beating Montreal, Edmonton and Los Angeles at home but during that stretch lost two on the road dropping a 4-0 verdict to Nashville and a 6-3 loss at Dallas. Devan Dubnyk is projected to start here and he's been woeful this season at 2-5-0 with a 3.92 goals against average and a 0.880 save percentage. Jordan Binnington will be back in net for the Blues–he's 5-2-3 on the season with a 2.67 goals against average and a 0.912 save percentage.
Curiously, Minnesota has dominated head to head play in the series. They've won 6 of the last 8 head to head including 3 of the last 4 in St. Louis. The Wild won 3 of the four meetings last year including both games played in St. Louis. The caveat to that–both St. Louis games took place in early November and if you remember the narrative from last year's Stanley Cup Final you'll recall that the Blues were in the toilet until after the midway point in the season when they started to turn things around.
That series history notwithstanding, we look for the Blues to get the win and the Wild's poor play on the road to continue. At 87-95 over the past few years Minnesota has lost a whopping -25.1 units for bettor which suggest that they've often been overvalued. Until they show some improvement in their road form they'll be a go-against unless they're at home. These teams will play a rematch on the Wild's home ice this Friday and that could be a spot where Minnesota will be worth a look.
BET ST. LOUIS BLUES -180 OVER MINNESOTA WILD