NHL Hockey Betting: Calgary Flames at Nashville Predators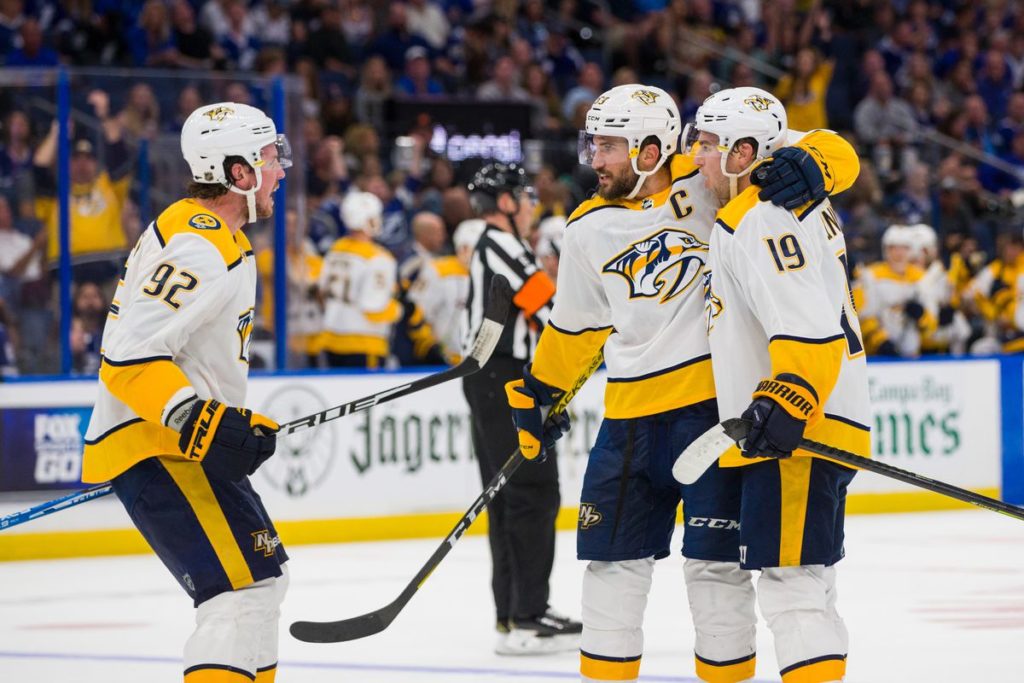 Only two games on a short NHL hockey betting board for Halloween night and in this preview we'll look at the top game on the board as the Calgary Flames try to improve their recent fortunes outside of Alberta as they travel to Nashville to take on the Predators at Bridgestone Arena. Calgary's problem–well, one of them at least–has been poor play away from the Scotiabank Saddledome. At home they've done a decent job with a 4-1-1 record. Away from home, however, they've slumped to a 2-5-1 mark. The Flames enter this matchup having lost two straight and 6 of their last 9.
Nashville's currently at the other extreme in terms of their form. They're clicking on all cylinders at the moment having won four straight and 5 of their last 7. They've moved into a first place tie in the Central Division with the Colorado Avalanche and are also tied with the Avs for the #1 goals per game rank in the NHL putting 4.00 per game in the net. Making the Preds an even more difficult opponent is the fact that their defense and goaltending is starting to come around as well. After a slow start to the season, the Predators are up to #12 in goals allowed per game at 2.75. Pekka Rinne has looked very good so far and enters this matchup off of back to back shutouts. Rinne has a 1.74 goals against average, a 0.937 save percentage and a 7-0-1 record on the season.
Calgary's defensive performance hasn't been bad but it hasn't been good enough to make up for a lack of offense. The Flames are expected to go with David Rittich here who is 5-4-2 with a 2.86 goals against average and a 0.910 save percentage. One thing the Flames have done well is kill penalties but they've not done well on the power play. Calgary has two more road games on their current trip playing at Columbus on Saturday and at Washington on Sunday before they return home for their next four games. They better hope they improve on the road as they're facing 6 of 7 away from Calgary after that with stops in Arizona, Vegas, St. Louis, Philadelphia, Pittsburgh and Buffalo.
The Flames have played well in Nashville in recent years and have actually won the last three meetings against the Predators at Bridgestone Arena. Can't back them with their current road form, however, and with Nashville and goaltender Rinne both playing well they look to be the right side at a reasonable price.
BET NASHVILLE PREDATORS -145 OVER CALGARY FLAMES