Soccer Betting: Liverpool at Chelsea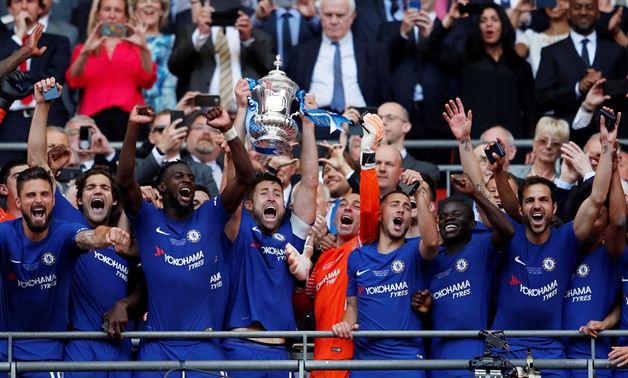 Liverpool has been the class of the English Premier League so far this season. Even defending champions Manchester City look 'second best' at the moment. It's doubtful that City's Pep Guardiola will let things stay that way but for the moment it's Liverpool and everyone else. The Premiership leaders will play on the road this weekend at Stamford Bridge against Frank Lampard's Chelsea side.
Generally speaking, the Chelsea backers are pleased with what Lampard has been able to accomplish thus far. The team was already in a personnel bind due to their transfer ban but Lampard has been able to put a very competitive team on the field each week. Chelsea currently has 8 points along with six other teams. That's the same number of points as third place Tottenham Hotspur but due to a less than impressive goal differential the Blues are in sixth place. Chelsea has scored and conceded 11 and they'll need to get on the right side of that number if they're to finish high in the table this year.
As for Liverpool, there's really not much more that they could do this season that they haven't done. This is particularly true in Premier League play where they're perfect so far with a 5-0-0 record. They've been exceptional on both ends of the field scoring 15 and conceding only 4 which translates to a per game average of 3 for and less than 1 against. That type of performance will win a team a lot of games.
So what are Chelsea backers not so happy with? The defense has been porous to date which might have more to do with personnel than with tactics. The team has plenty of talent but they are young and raw and tenacious defending is something that comes with experience. The other issue is the Blues' play at Stamford Bridge. They've yet to win a game under Lampard and while they've yet to lose a game either (0-2-0) the high expectations of Chelsea backers expect to see quite a few victories this year. Going back even further, they're winless in their last four at Stamford Bridge and have won only 1 of 6 at home in all competitions.
Chelsea should put forth a good effort here but Liverpool is just too much for them at this point. Look for a Liverpool win in a fairly high scoring game.
BET LIVERPOOL +105 OVER CHELSEA
BET LIVERPOOL/CHELSEA OVER 2.5 -165