Soccer Betting: Arsenal at Watford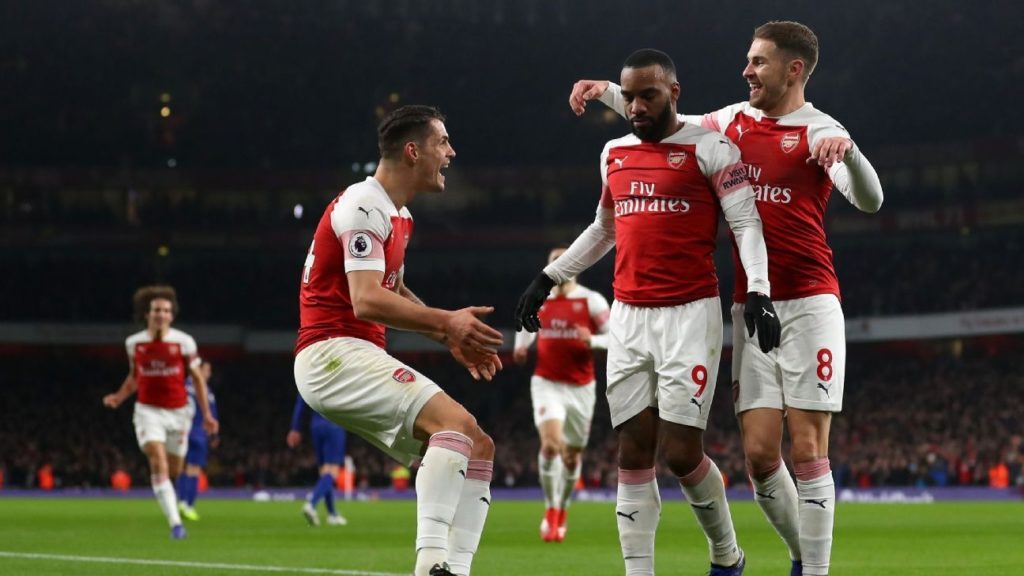 Sunday brings us action in the English Premier League and we'll focus on a game between Arsenal and Watford at Vicarage Road. There was a huge upset on Saturday as newly promoted Norwich City upset powerhouse Manchester City. Watford will be looking to get their own upset result on Sunday.
Unfortunately, the Hornets' form has been dismal and while the Gunners haven't been outstanding they're in a logjam for #7 in the Premiership with 7 points. Realistically, It's Liverpool, Manchester City and everybody else right now. The third place through eleventh place teams all have 7 or 8 points meaning the top tier of the Premiership remains wide open. The expectation was that Liverpool and Manchester City would quickly find separation from the rest of the league and that appears to be what is happening–even with City's upset loss on Saturday.
For Watford, the team has seen some transition over the International break. Someone had to take the rap for the Hornets' miserable start to the Premiership season and that someone was manager Javi Garcia. In four games Watford has earned but a single point and that is definitely not acceptable. Quique Sanchez Flores is back for his second run at Watford with the hope being that he can regain the touch that took the Hornets to the FA Cup Semifinal in 2016. He's got a tough job ahead–Watford is 0-0-2 at Vicarage Road this year and the team has scored only two goals in English Premier League play.
Arsenal is still looking for direction with Gunners fans hoping that direction is upward toward the top of the table. They've taken 7 points out of a possible 12 with 6 goals scored and 6 goals conceded. Arsenal is 1-0-1 away from home with 2 goals for and 3 against. Their loss on the road was a 3-1 defeat at Liverpool. The Gunners won both ends of the home and home set with Watford in Premiership play last year.
It's a common theme in sports that teams usually put up their best effort for a new coach or manager. We expect to see that from the Hornets in Flores' return to Vicarage Road. Unfortunately, even a strong effort from Watford won't be able to compensate for their liabilities on both ends of the field. The Hornets are 0-1-5 in their last 6 at home and they're 1-0-5 in their last 6 home meetings against the Gunners.
BET ARSENAL +105 OVER WATFORD