Soccer Betting: Arsenal at Manchester United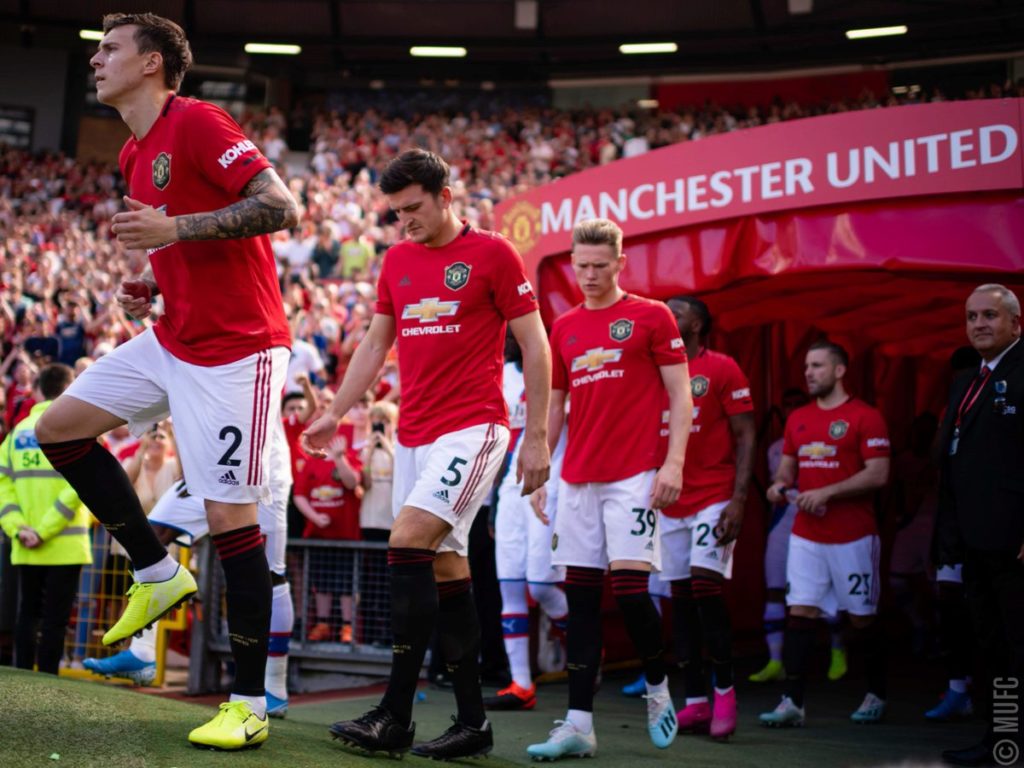 It's a Monday fixture in the English Premier League between Arsenal and Manchester United but these long time rivals are in unfamiliar territory as the league table is concerned. These two storied clubs are historically near the top of the Premiership standings but this year they're nowhere near it. Arsenal sits in 8th place with 11 points and a +1 goal differential while Manchester United is in 11th place with 8 points and a +2 differential.
To be fair to both sides, at this stage of the Premier League season the table below the frontrunners is tightly packed and it would only take a couple of weeks of good results to be back in the thick of things. Or at the very least to be back near the top of the table with the rest of the second tier watching Liverpool and Manchester City pull away from the field. The battle might soon be for 'fourth best' in the Premier League as Leicester City is off a 5-0 thrashing of Newcastle United on Sunday and could very quickly gain some separation from the rest of the league in the standings.
How long has it been since these two sides dominated the English Premier League? Manchester United's last Premier League title came in 2014 while Arsenal hasn't tasted championship glory since 2004. Both teams have remained competitive in the years since their last win but are now well behind Liverpool and Manchester City in the hierarchy of English football. That makes this Monday contest not quite the epic encounter that it would have been in years past.
Arsenal is in a bit better shape than Manchester United at this juncture but there's little to suggest that they're capable of mounting a challenge against the top tier of teams in the league. They have gone unbeaten in five games in all competitions winning 3 straight. Their Premier League play has been erratic and particularly when stepping down in class. It was really inexcusable not to take 3 points from a home match with Tottenham Hotspur. On the road, they've blown a 2-0 lead at lowly Watford and were forced to settle for a 2-2 draw. Last time out against Aston Villa, Arsenal trailed at the half before setting things right in the second half.
Arsenal's defense has been very weak with the team scoring 11 and conceding 10. This along with the aforementioned sloppy play has manager Unai Emery on the proverbial 'hot seat'. The team's offensive output isn't bad but they're not scoring enough to get by with poor defensive play.
Things looked good for Manchester United after their opening day dismantling of Chelsea but they've only won one game in the Premiership since–that was a solid and hard fought 1-0 win over Leicester City in their last home game. Of course, any goodwill they earned from that result was quickly squandered with a 2-0 loss at West Ham United. Unlike Arsenal, Man U has been very solid defensively conceding just 6 goals on the season. Their problem is on offense where they're scored only 8 and now have Marcus Rashford out.
Look for both teams to play a tentative, measured style hoping to keep the other off of the board. These teams really neutralize each other stylistically so this looks like a good spot to take a shot at the draw in a low scoring encounter.
BET MANCHESTER UNITED/ARSENAL DRAW +240
BET MANCHESTER UNITED/ARSENAL UN 2.5 +103