Political Betting–Cuba Political and Cigar Industry Proposition Odds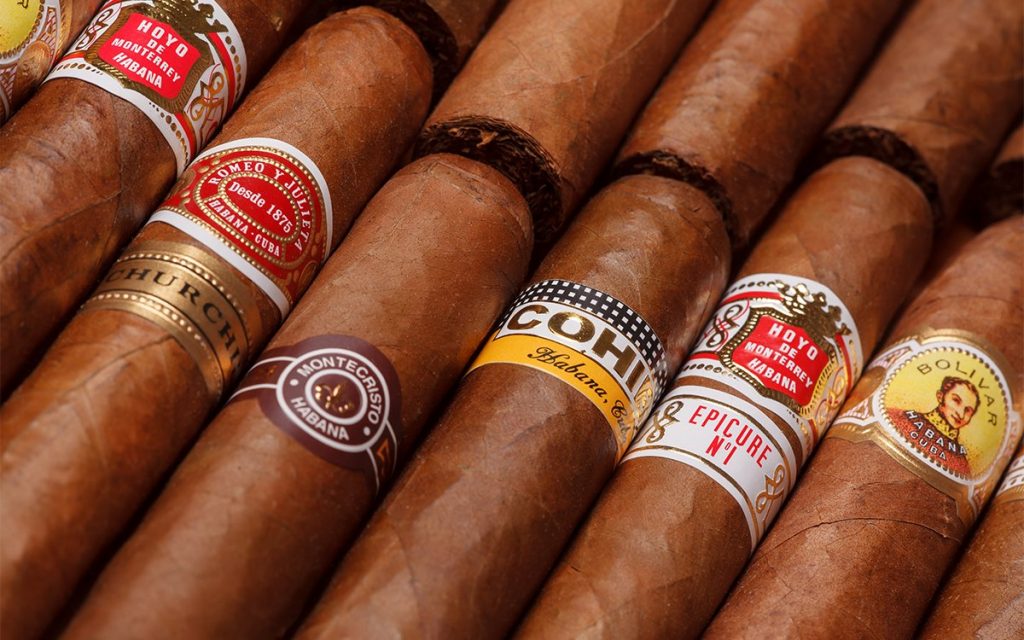 -With the death of Fidel Castro and closer economic ties with the US change is inevitable for Cuba.
– The political situation within the country could become very fluid very quickly.
– Tobacco products account for less than 10% of foreign exports but Cuba is synonymous with cigars.
In our previous article we talked about the memorial services for Cuban dictator Fidel Castro. Now, we'll address a much more interesting and open-ended question: the future of Cuba politically and economically. Even though the country is currently ruled by Fidel's brother Raúl Castro few expect him to remain in power long term. The fact that he looks like an older version of 'Higgins' from the 'Magnum P.I.' TV show is the least of his concerns. For starters, he's 85 years old. Even before Fidel's death there were questions about his long term power, even with his iconic family name. His biggest concern might be outside of his control even if he were a younger, more powerful man–the lure of capitalism and an improved quality of life for the Cuban people beating at the door.
CUBA'S ECONOMIC FUTURE
Unlike many dying Communist dictatorships Cuba isn't lacking for economic resources. To the contrary–it's got a ton of consumer products that would be hot properties in the Western World including sugar, rum and–of course–cigars. There's also more mundane natural resources like nickel and other minerals, iron ore, and wood products. The biggest potential economic boon could be from tourism. They could do very well by marketing their lush beaches and fascinating cities to the world. And don't forget that before the revolution Cuba was one of the big casino gambling centers in the Western Hemisphere.
There's a lot that has to happen before significant economic change can come to Cuba both inside and outside the country. The world has to embrace the concept of trade with Cuba after it has been isolated for decades. For some big markets such as China (currently Cuba's #1 trading partner) this won't be a problem. For the United States and its allies there's still much of a backwards 'Cold War' mentality toward Cuba. The irony is that the US Economic Embargo likely did more to keep Castro in power than anything for one simple reason–it kept capitalism and free markets away. One need only look at the fall of the 'Iron Curtain' to see how powerful an impact these forces can be in bringing about change.
Cuba also has to make changes. For now, outside investors are reticent to make a big investment in the Cuban market simply due to their history of nationalizing industries. The economic framework in Cuba remains that of a 'command economy' and as long as that remains the case they can forget about a surge in trade from the West. Some of these issues are legal and logistical, but until there's some sign that a boom in economic trade and investment with Cuba will include its people there will be no substantial change.
CUBA'S CIGAR INDUSTRY
Cuban cigars are considered the 'gold standard' in quality worldwide but like so much else about the country it's necessary to separate myth from reality. Before the revolution that brought Castro to power Cuba was 'the source' for high quality, hand made cigars. Other countries–including the United States–churned out millions of lower quality machine made cigars but no one could touch the quality of Cuban leaf, let alone the craftsmanship of the artisans that aged and cut the tobacco and rollers that produced the finished product. The Cuban Revolution changed all as did the economic embargo implemented by John F. Kennedy in 1962. Kennedy was himself a cigar enthusiast and legend has it that he dispatched his assistant Arthur M. Schlesinger, Jr. to procure all of the Habanas that he could get ahold of before signing the embargo paperwork.
The average Joe still considers 'Cuban cigars' the best available. More knowledgeable cigar enthusiasts have a much more nuanced–and critical–take. At one point in history they were the best in the world. Even as recently as twenty years ago the best Cuban cigars were better than the best available anywhere else. That's no longer the case. There's an abundance of great tobacco and cigars made all over the world and particularly in the Dominican Republican and Nicaragua (which has a ecosystem very similar to Cuba's). At this point, you can find great Cuban cigars but you can no longer say that their best automatically beats the best non-Cuban products.
The rest of the world has caught up and the expected problems of a command economy have eroded the quality of tobacco and cigars coming out of Cuba. Many talented rollers defected over the past few decades seeking a better life for their families and better compensation for their unique skills. Cuba has done a poor job replacing them. The quality of the tobacco harvested from the Vuelta Abajo region has declined as well–likely due to poor crop rotation and over-farming. A major problem might seem simple to fix but may have hurt the reputation of the Cuban cigar more than anything else–poor quality control. Through the 1980's and 1990's you could expect at least 5 cigars in every 25 cigar box to be unsmokable due to shoddy workmanship. Today, it would be more reasonable to expect even more unsmokable cigars. At premium prices, this is a tough thing to accept.
There's a misconception about the end to the economic embargo. It has eliminated the $100 limit on cigars brought into the US from Cuba which means that for all intents and purposes you can bring in all the Cubans you can smoke (including those brought in from Canada or Europe). They have to be for 'personal use' meaning they can't be legally sold (though a 'gray market' in Habanas continues to thrive). They can't be ordered from Cuba and shipped to the United States. Nor can a US retailer stock Cuban cigars. Adding to the mess is the fact that as many cigar families left Cuba they took the opportunity to copyright many of the iconic brand names of their homeland. There are now two different versions of brands like La Gloria Cubana, Partagas, Cohiba, El Rey Del Mundo, etc. with one made in Cuba and the other made elsewhere. The legal reconciliation of this situation will be nightmarish and to some extent will have to be replayed in other countries throughout the world.
It's a very chaotic situation and what better way to make sense of of chaos than with some proposition betting odds:

CUBA 2017 BETTING ODDS
Will Cuban President Raul Castro remain in power through 11:59 PM Eastern Time on 12/31/17?
Yes: -210
No: +170
Will Donald Trump make a presidential state visit to Cuba in 2017?
Yes: +950
No: -1500
Will US Vice President Mike Pence make a formal visit to Cuba in 2017?
Yes: +750
No: -1250
Will Cuban cigars be available for legal US retail purchase by 12/31/17?
Yes: +750
No: -1250
Will Cuban cigars be available for legal US mail order purchase by 12/31/17?
Yes: +650
No: -900
Which Cuban cigar brand will be the first legally available for retail purchase in the United States?
Bolivar: +1250
Cohiba: +1250
Cuaba: +1250
Fonseca: +1250
Hoyo de Monterrey: +650
H. Upmann: +1250
Jose L. Piedra: +750
Juan Lopez: +750
La Gloria Cubana: +1250
Montecristo: +1250
Partagas: +1250
Punch: +1250
Quai d'Orsay: +300
Quintero: +300
Ramon Allones: +1250
Romeo y Julieta: +1250
Saint Luis Rey: +1250
Sancho Panza: +750
San Cristobal: +1250
Trinidad: +1250
Vegas Robaina: +500
Vegueros: +300
Other: -150
Rules: Brand must be available for legal retail purchase at a licensed US cigar retailer. Brand must be rolled in Cuba. Brands rolled elsewhere using Cuban tobacco are not valid regardless of the name. If Cuban cigars are not legally available at US retail by 12/31/18 at 11:59 PM Eastern all bets will be 'no action'