Philadelphia Eagles Fire Head Coach Doug Pederson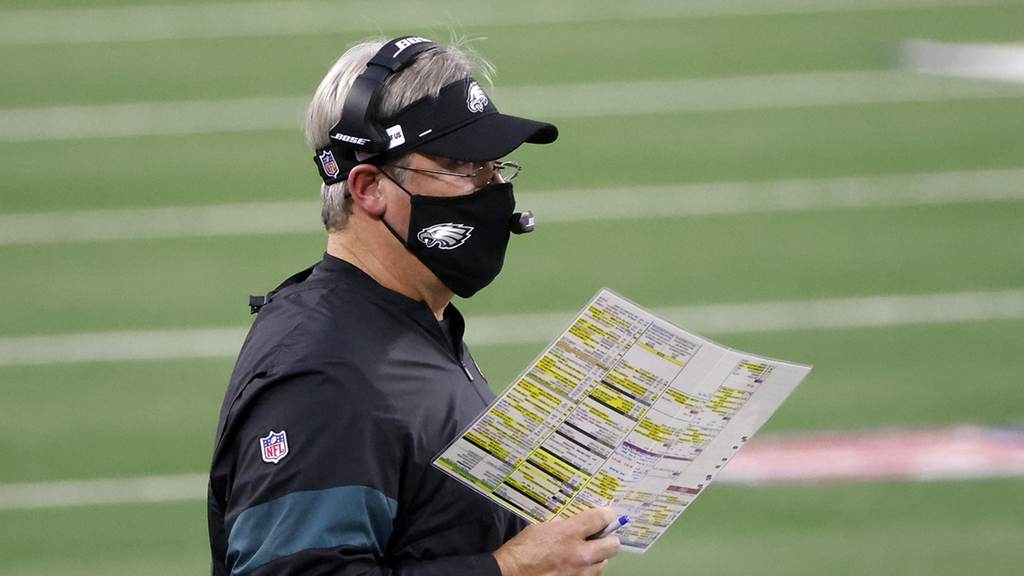 Another NFL head coach is out of a job. The Philadelphia Eagles have fired head coach Doug Pederson after a 4-11-1 finish this season. The expectation was that Pederson would survive but after a series of meetings with Eagles' owner Jeffrey Lurie over the past week the team changed course and sent Pederson packing after five seasons.
Lurie released a statement to announce the firing and did so in the most gracious way possible:
"I have spent the last few weeks evaluating everything from this past year and looking ahead. We are all very disappointed with the way our season went and eager to turn things around, not just for next season but also for the future of the franchise. Coach Pederson and I had the opportunity to sit down and discuss what that collective vision would look like moving forward. After taking some time to reflect on these conversations, I believe it is in both of our best interests to part ways.
He continued to praise the coach he had just fired:
"I have known Doug and his family for more than 20 years and they will always be family to me. I have a tremendous amount of respect for him and everything we have accomplished together over the last five seasons. Everyone in the organization understands the type of man and coach that he is, and how much he means to all of us as well as the City of Philadelphia. We all look forward to the day he will be inducted into the Eagles Hall of Fame as a Super Bowl-winning head coach, and we are confident he will have success with his next team."

"But as the leader of this organization, it is imperative for me to do what I believe is best for everyone as we look ahead to the future and move into our next chapter. I know that we have work to do to get back to where we want to be, but I also believe that we have an exceptionally strong group of people in this organization who can help set us up for future success."
Pederson responded in kind:
"As difficult as it is to say goodbye, I will always look back on my time here with appreciation and respect"… The memories we made here, together, will always have a special place in my heart. To the City of Philadelphia, thank you for embracing me and this team. I truly appreciate that passion you bring every single day — at home, on the road, and in the community. No matter what, you were always right there with us. Although I am disappointed that this chapter of my career has come to an end, I am extremely proud of what we accomplished together. Through all the ups and downs, one thing remained constant about our team — an unwavering commitment to battle through adversity and to achieve our goals not as individuals, but as a collective unit. There is no better example of that than when we celebrated the first Super Bowl Championship in Eagles history together with our city. That is a memory we will all cherish forever."
Lurie wasn't happy with Pederson's plans for the coaching staff. Nor was he pleased that the coach had created such a rift with starting quarterback Carson Wentz that he was planning to ask for a trade in the offseason. Presumably, now that Pederson is gone Wentz will stay.
Pederson led the team to their only Super Bowl title in 2017 and they made the playoffs the following two season before the debacle in 2020. Overall, Pederson compiled a record of 46-39-1 over five seasons.