NHL Hockey Betting: Washington Capitals at Philadelphia Flyers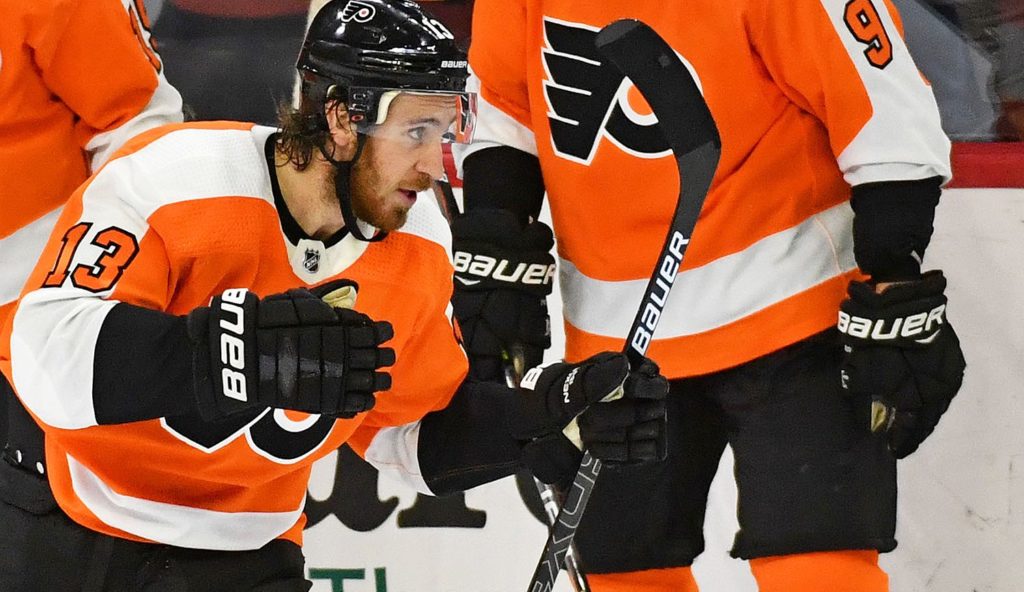 Several NHL teams have been downright scorching hot in the past couple of weeks. The New York Islanders haven't lost in regulation since October 11 and are 11-0-1 since then. One of the principals in tonight's game–the Washington Capitals–haven't lost in regulation since October 14 and are on a 10-0-2 run since then. Out West, the St. Louis Blues are looking like a Stanley Cup contender once again with a 9-1-0 record in their last 10 games. Right on the cusp of this list is another team in impressive form–the Philadelphia Flyers who have won 4 straight and are 7-2-1 in their last 10 games and have 8 wins in their last 11 games. Philly's strong play of late makes this matchup all the more compelling. The Capitals are on the verge of running away with the Metropolitan Division with 30 points giving them a 5 point lead over the Islanders and an 8 point lead over the Flyers. Philadelphia can do their part to keep them close to the pack by winning here.
Making the matchup all the more compelling–the home/away tendencies of the two teams. Philadelphia has been monstrous at home going 6-1-1 and haven't lost in regulation at the Wells Fargo Center since a 4-1 loss to Dallas on October 19. They've taken points in every home game since with the only loss of any type a 4-3 shootout defeat by Toronto on November 2. Washington also has just one regulation loss at home where they are 5-1-3. They also have only one regulation loss on the road where they've gone 8-1-1 this season.
No huge surprise here, but the Washington offensive attack is extremely potent and now leads the NHL with a 4.00 goals per game average. Philadelphia is #13 putting up a decent 3.12 goals per game. The Capitals have struggled somewhat on defense and the Flyers hold the advantage here. They've got the #14 scoring defense (2.94 goals per game) to the Capitals #18 scoring defense (3.05 goals per game).
Braden Holtby gets the start here and he's not been in particularly good form so far this season. His W/L record isn't bad at 8-1-3 but he's been very much the beneficiary of the Capitals prodigious offense. Holtby has a 3.25 goals against average and a 0.898 save percentage. He'll be facing the Flyers' goalie of the future (at least for now) in 21 year old Carter Hart. Hart has won his last four starts and is most definitely 'rounding into form' giving up on average 2.00 goals in these games. For the year, he's 6-3-1 with a 2.71 goals against average and a 0.893 save percentage.
This should be a very compelling game and given the Flyers' solid play of late–and at home all season–we'll back Philly at a small underdog price. We'll also play this game 'Over' the total.
BET PHILADELPHIA FLYERS +105 OVER WASHINGTON CAPITALS
BET PHILADELPHIA FLYERS/WASHINGTON CAPITALS OVER 6.5 -115