NHL Hockey Betting: Vancouver Canucks at Winnipeg Jets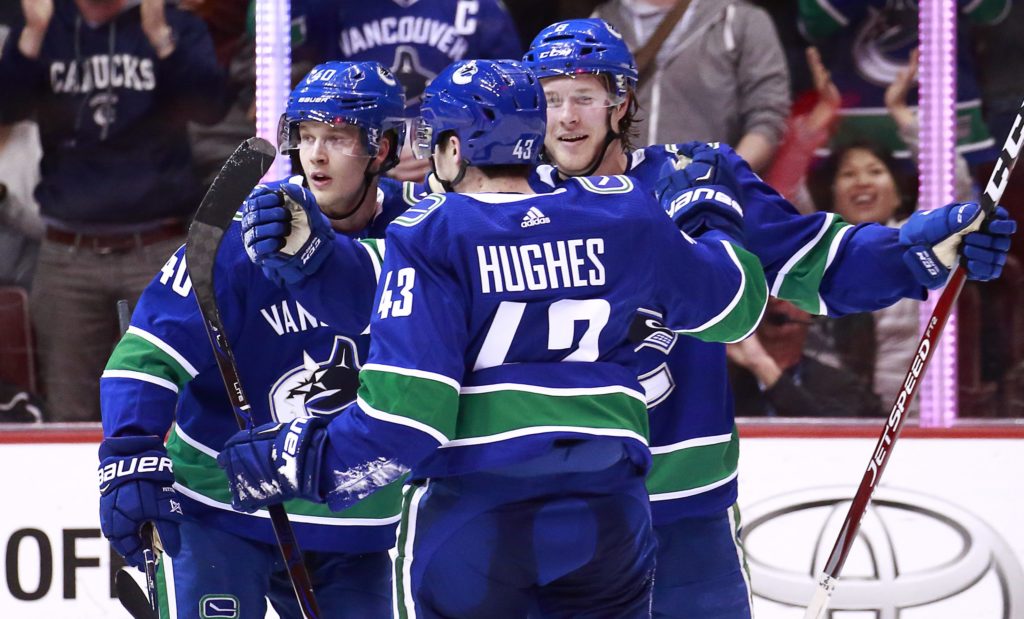 Two teams heading in opposite directions will go at it in Winnipeg on Friday night as the hometown Jets host the Vancouver Canucks. The Jets finished with 99 points last year but are well off that pace this year. Winnipeg is 8-7-1 for 17 points and are 4-5-1 in their last 10 games. They've performed better on the road than at home–at home, Winnipeg is 3-4-1 but they're 5-3-0 away from home. They're a maddeningly inconsistent team–they went through a streak where they lost 5 of 7 by winning a pair of tough road games at San Jose and Vegas. They returned home on Tuesday and lost to the bumbling New Jersey Devils.
The Canucks are supposed to be in 'rebuilding mode' but they might be well ahead of that mark. They've got 21 points, tying them for second place in the Pacific Division. They're 9-4-3 on the season and 5-2-3 in their last 10 games. They enter this contest having lost two straight, at home against St. Louis and Thursday night at Chicago. They've also got a pretty nasty losing streak going against the Jets–they've lost 6 straight in the series including 3 straight at Winnipeg.
Vancouver has not only been a winning team this year they've been solid in just about every phase of the game. They've got the #6 scoring offense putting up 3.47 goals per game and are tied with the Boston Bruins for the #3 scoring defense in hockey allowing just 2.33 goals per game. Their 1.13 differential is the third best in the NHL. The power play has been decent at #11 hitting on 21.9% of man advantage opportunities though the penalty kill is #3 in the league successfully neutralizing 88.7% of opponent power plays.
Winnipeg was expected to be a team that scored a ton of goals this year but struggled on defense. The bad news is that they've struggled to put the 'biscuit in the basket'. They've got the #24 socring offense in hockey averaging just 2.63 goals per game. That's well off the pace from last year when they put up 3.29 goals per game. They've got the #18 scoring defense giving up 3.13 goals per game. Winnipeg's power play has struggled ranked #22 in the NHL averaging 15.4% success on man advantage opportunities. The penalty kill has been even worse, killing off 70.6% of opposing power plays.
Vancouver is in a second of back to back games spot but they're a very young team and that doesn't really concern us. They'll want to get back on the winning track and they're a better team than Winnipeg in every phase of the game.
BET VANCOUVER CANUCKS +115 OVER WINNIPEG JETS