NHL Hockey Betting: Toronto Maple Leafs at Colorado Avalanche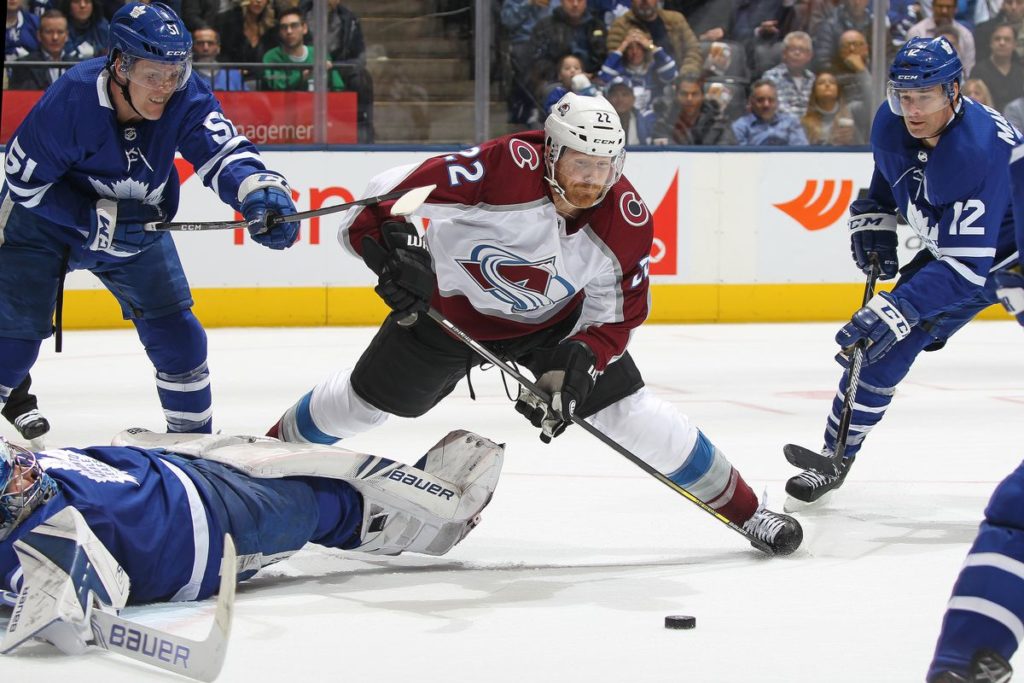 So far so good for new Toronto Maple Leafs head coach Sheldon Keefe. He made his NHL coaching debut on Thursday at Arizona and the Leafs emerged with a 3-1 win. There's no doubt that Keefe can coach–he's got an exceptional resume at the Junior and Minor League level. His most recent stop before Toronto was…actually, he was already in Toronto as head coach of the AHL Toronto Marlies. He had a stellar record with the Marlies going 200-89-31 in the regular season since 2015.
He's got an even bigger challenge. The good news is that despite the Leafs' recent run of bad play they were a not exactly disastrous 4-5-1 in their last 10. The win in Keefe's debut evened their record at 10-10-4 with 24 points which has them in fourth place in the Atlantic Division. That doesn't negate the fact that if the season ended today they'd be the last team out of the playoffs 3 points back of the second wild card berth. There's over 2/3 of the season remaining and the Leafs managed to 'tread water' during their downturn.
Colorado has also been able to 'tread water' as they try to get past their recent spate of injuries. You can make a pretty good case that the Avs have the best top line in the NHL but unfortunately 2/3 of that line is 'out indefinitely'. Mikko Rantanen has an ankle issue while Gabriel Landeskog is sidelined with what is only known as a 'lower body injury'. At this point, the top line center Nathan MacKinnon is playing out of his mind trying to pull the weight. MacKinnon is up to 13 goals and 19 assists for 32 points and Colorado is 5-5-0 in their last 10 games which isn't bad under the circumstances. The Avs have gone 6-2-1 in Denver but only 7-5-1 on the road.
Toronto has work to do in every phase of the game but so far this year they've been better on offense than on defense. They've got the #14 scoring offense averaging 3.13 goals per game and the #23 scoring defense allowing 3.33 goals per game. Special teams have also been a problem and the Leafs have the #19 power play in the league (17.6%) and the #25 penalty kill (74.1%). Coach Keefe obviously understands that he'll need to significantly upgrade the defense and goaltending but in the short term at least Toronto's best chance to win is to increase their offensive output.
Tough to call a winner in this game–in theory, I like Colorado but Keefe is the sort of coach that could get the Leafs on a winning run quickly. Instead, we'll focus on the total. Both meetings last year went 'Over' the total as have the last three overall. In Denver, 10 of the last 12 have gone 'Over'. Last season, the two head to head matchups saw totals of 7 and 9 for an average of 8 goals per game. A similar result is likely here.
BET COLORADO AVALANCHE/TORONTO MAPLE LEAFS OVER 6.5 -110