NHL Hockey Betting: Pacific Division Points Props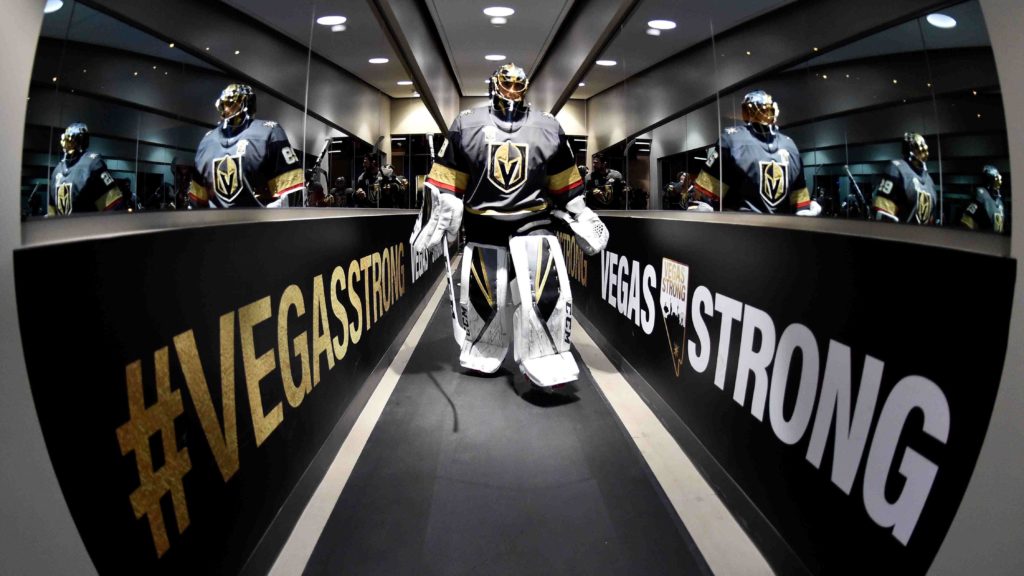 NHL hockey season is right around the corner and we're going to start with a greater emphasis on hockey coverage. In this preview we'll look at some O/U points totals for the Pacific Division. We'll hit the other three divisions during the next few days.
NHL HOCKEY BETTING: PACIFIC DIVISION POINTS PROPS
ANAHEIM DUCKS: The Ducks always put out a team that win or lose is never easy to play. Their ugly, grinding style of hockey might not win them a lot of fans but it is very effective. Anaheim finished with 80 points last season and while they're definitely a competitive team they're in such a brutally tough division in an equally tough conference. The 82.5 point total looks about right.
PASS
ARIZONA COYOTES: This could be the year when the Arizona Coyotes finally show some considerable improvement. The pickup of Phil Kessel was huge–it showed confidence in the franchise that should benefit their effort to attract other free agents to the desert. Kessel has a notoriously 'prickly' personality but all the guy does is score goals and win. He's a perfect fit for a locker room full of young, talented prospects. Defenseman Oliver Ekman-Larsson is in his prime and one of the best in the league. Arizona very quietly became a nasty defensive team last year. They finished tied for 5th in goals against per game tied with St. Louis and just behind Boston and Nashville. Their problem was offense and the addition of Kessel should pay major dividends there.
BET ARIZONA COYOTES OVER 88.5 POINTS -110
CALGARY FLAMES: The linesmaker is expecting a Flames regression this season but with the O/U total set at 96.5 points it sounds a bit excessive. Calgary had a top ten scoring defense last year along with the #2 scoring offense in hockey. The biggest concern will be improvement in the rest of the division but we like them to hit 100 points again this year.
BET CALGARY FLAMES OVER 96.5 POINTS -110
EDMONTON OILERS: The Oilers have the best player in hockey in Connor McDavid but have yet to put the pieces around him that facilitate team success. Dave Tippett was a great hire for head coach and his presence alone should improve the team defensively. Edmonton should be better but not sure they're worth betting to improve by 7 points.
PASS
LOS ANGELES KINGS: The Kings are just a few years removed from being one of the dominant teams in the league. While they were dominating, however, the game changed around them placing a high priority on speed. That's not the Kings' strong suit and it'll take them another year or so to rebuild.
BET LOS ANGELES KINGS UNDER 74.5 POINTS
SAN JOSE SHARKS: Sharks finished with 101 points last year and if they can keep brittle Erik Karlson healthy should easily improve upon that showing. Martin Jones will need to play better in net. Overall, the Sharks are loaded and should contend for the divisional title.
BET SAN JOSE SHARKS OVER 95.5 POINTS
VANCOUVER CANUCKS: Things are finally looking up in Vancouver and with Brock Boeser finally signed they've dealt with their major personnel concern. Canucks have a lot of goalies in camp but no definitive #1 netminders so this could be an issue. Generally like the direction that Vancouver is heading in but teams with a revolving door in net scare me.
BET VANCOUVER CANUCKS UNDER 86.5 POINTS +105
VEGAS GOLDEN KNIGHTS: Vegas' performance dipped a bit last season but when you reach the Stanley Cup Finals in your first year as a franchise it's tough to come up with an encore. Marc-Andre Fleury remains a rock in net and there was only nominal upheaval in the rest of the roster. Vegas is a tricky team because statistically they don't dominate any single phase of the game yet they're solid in all of them. That's a ticket for consistency but this point total is *way* too high in what will be a very competitive division.
BET VEGAS GOLDEN KNIGHTS UNDER 101.5 POINTS -110