NHL Hockey Betting: Edmonton Oilers at Winnipeg Jets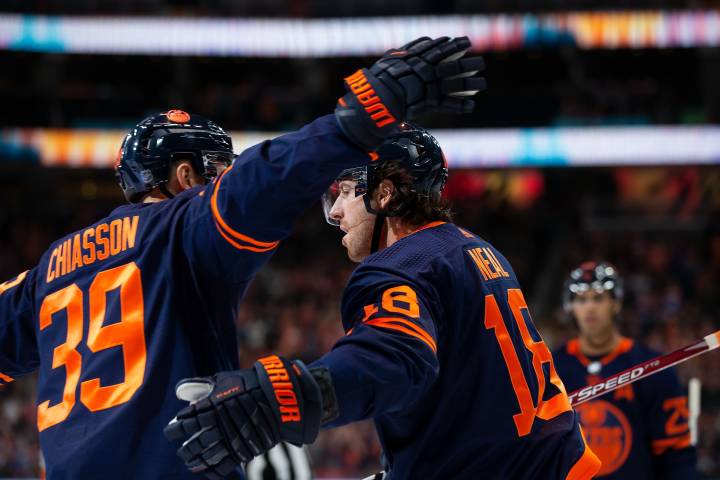 One of the more irritating things about the mainstream sports media is their tendency to assign 'winners' and 'losers' to long term situations with a short term evaluations. Two of the worst areas–draft picks and trades. On the other hand, sometimes the 'winner' and 'loser' in a trade is crystal clear. The example at hand is the Calgary Flames' offseason trade with the Edmonton Oilers. At the time, the media explained it away as an exchange of 'bad contracts' with the Flames sending James Neal to Edmonton and receiving Milan Lucic from the Oilers.
This trade already looks to be one of the most lopsided of the season and could go down as one of the worst trades in NHL history. Milan Lucic has played 8 games with Calgary picking up 1 assist and 26 penalty minutes. James Neal set a franchise record with the fastest goal scoring start to the season breaking the previous record held by some guy named Wayne Gretzky. Neal now has 9 goals with 6 coming on the power play. He likely won't be able to maintain this blistering pace–if he did, he'd finish the year with 92 goals with 62 scored on the power play.
Neal's contributions are a big part of why the Oilers have the second best record in the NHL. Their 14 points is one back of the red hot Colorado Avalanche and makes it difficult to understand why the erratic Winnipeg Jets are favored here. They've been horrible on home ice going 1-3-0 and have lost 3 straight. The Jets have the #25 scoring defense in hockey and aren't scoring nearly enough goals to get away with that. Ranking #17 in goals per game, they're scoring just 2.89 per contest. Edmonton, meanwhile, not only has the #5 scoring offense in hockey (3.75 goals per game) but the #6 scoring defense as well. They've also got the #1 power play in the NHL hitting on 41.7% of man advantage chances. Throw in the #5 penalty kill and it's hard to ask them to do much more on special teams. Their power play could have a big day against the Jets who are dead last in penalty kill allowing 7 PPG and 3 short handed goals in 16 chances. Their 56.3% kill percentage is nearly 10 points lower than the second worst in the league (Los Angeles at 65.2%).
In six months, there's no way you'll see the Oilers as underdogs in a situation like this. We'll get while the gettin' is good by playing Edmonton and look for their offense to rip the Jets' porous defense and woeful penalty kill.
BET EDMONTON OILERS +110 OVER WINNIPEG JETS
BET EDMONTON OILERS/WINNIPEG JETS OVER 6.5 -120