NHL Hockey 2017-2018 Regular Season Team Statistical Proposition Odds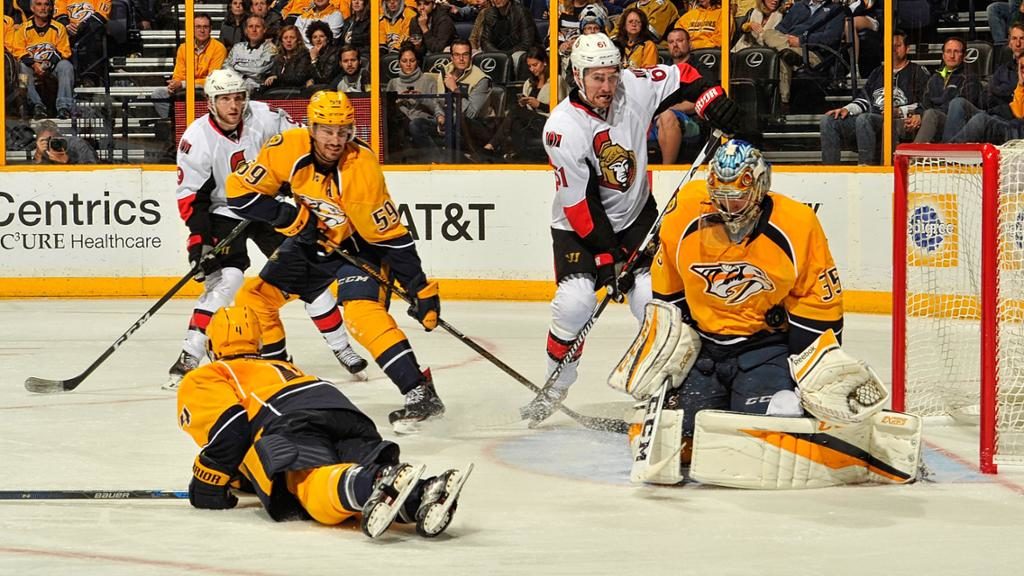 –Stanley Cup futures odds for the 2017-2018 NHL season are already available.
–The Stanley Cup playoffs bring the intensity from the opening round due to the highly competitive nature of the NHL.
–The defending champion Pittsburgh Penguins are the favorite to win the 2017-2018 Stanley Cup.
We're less than a week away from the start of NHL hockey season. There will be four games on opening night, October 4 with the rest of the league starting over the subsequent few days. In this writeup I've come up with the odds for every NHL team to lead the league in the four major statistical categories. Note that this is regular season only–I'll have a different set of odds for the Stanley Cup Playoffs.
2017-2018 NHL REGULAR SEASON TEAM STATISTICAL PROPOSITION ODDS
TEAM TO SCORE THE MOST GOALS IN THE 2017-2018 NHL REGULAR SEASON
Washington Capitals: +450
Pittsburgh Penguins: +600
Minnesota Wild: +700
Edmonton Oilers: +700
Toronto Maple Leafs: +1750
Tampa Bay Lightning: +1750
Columbus Blue Jackets: +2150
Dallas Stars: +2150
Nashville Predators: +2150
New York Rangers: +2500
Winnipeg Jets: +2500
Anaheim Ducks: +2500
Chicago Blackhawks: +2500
San Jose Sharks: +3500
St. Louis Blues: +3500
Ottawa Senators: +3500
Montreal Canadiens: +5000
New York Islanders: +5000
Boston Bruins: +5000
Philadelphia Flyers: +5000
Los Angeles Kings: +5000
Calgary Flames: +7500
Vegas Golden Knights: +7500
Carolina Hurricanes: +7500
Buffalo Sabres: +7500
Florida Panthers: +10000
Arizona Coyotes: +10000
Vancouver Canucks: +10000
Detroit Red Wings: +10000
Colorado Avalanche: +10000
New Jersey Devils: +10000
TEAM TO ALLOW THE FEWEST GOALS AGAINST IN THE 2017-2018 NHL REGULAR SEASON
Washington Capitals: +350
Anaheim Ducks: +550
Montreal Canadiens: +550
Columbus Blue Jackets: +600
San Jose Sharks: +1500
Los Angeles Kings: +1500
Minnesota Wild: +1500
Edmonton Oilers: +2500
Chicago Blackhawks: +2500
Pittsburgh Penguins: +3500
Nashville Predators: +3500
New York Rangers: +3500
Boston Bruins: +3500
St. Louis Blues: +3500
Ottawa Senators: +5000
Toronto Maple Leafs: +5000
Tampa Bay Lightning: +7500
New Jersey Devils: +7500
Carolina Hurricanes: +7500
Buffalo Sabres: +7500
Dallas Stars: +10000
Calgary Flames: +10000
Florida Panthers: +10000
Winnipeg Jets: +15000
Detroit Red Wings: +15000
New York Islanders: +15000
Philadelphia Flyers: +15000
Vegas Golden Knights: +15000
Vancouver Canucks: +15000
Arizona Coyotes: +15000
Colorado Avalanche: +15000
TEAM WITH THE BEST POWER PLAY PERCENTAGE IN THE 2017-2018 NHL REGULAR SEASON
Toronto Maple Leafs: +600
Washington Capitals: +600
Edmonton Oilers: +750
Pittsburgh Penguins: +750
St. Louis Blues: +950
Tampa Bay Lightning: +950
Buffalo Sabres: +1500
Dallas Stars: +1500
Minnesota Wild: +1500
Columbus Blue Jackets: +1500
Nashville Predators: +2500
Anaheim Ducks: +2500
Calgary Flames: +2500
New York Rangers: +5000
Boston Bruins: +5000
Chicago Blackhawks: +5000
Winnipeg Jets: +7500
Los Angeles Kings: +7500
San Jose Sharks: +7500
Ottawa Senators: +10000
Montreal Canadiens: +10000
Philadelphia Flyers: +10000
Carolina Hurricanes: +15000
Vegas Golden Knights: +15000
New York Islanders: +15000
Florida Panthers: +25000
Arizona Coyotes: +25000
Vancouver Canucks: +25000
Detroit Red Wings: +25000
Colorado Avalanche: +25000
New Jersey Devils: +25000
TEAM WITH THE BEST PENALTY KILL PERCENTAGE IN THE 2017-2018 NHL REGULAR SEASON
Boston Bruins: +600
Washington Capitals: +750
Anaheim Ducks: +750
Los Angeles Kings: +950
St. Louis Blues: +950
Pittsburgh Penguins: +1500
Montreal Canadiens: +1500
Nashville Predators: +1750
Chicago Blackhawks: +1750
Minnesota Wild: +2100
Toronto Maple Leafs: +2100
San Jose Sharks: +2500
Edmonton Oilers: +2500
Tampa Bay Lightning: +2500
New Jersey Devils: +3500
Columbus Blue Jackets: +3500
Carolina Hurricanes: +3500
Dallas Stars: +5000
New York Rangers: +5000
Winnipeg Jets: +5000
Ottawa Senators: +5000
New York Islanders: +5000
Philadelphia Flyers: +5000
Calgary Flames: +7500
Vegas Golden Knights: +7500
Buffalo Sabres: +7500
Florida Panthers: +7500
Arizona Coyotes: +7500
Vancouver Canucks: +7500
Detroit Red Wings: +7500
Colorado Avalanche: +7500