NFL Football Betting: Seattle Seahawks at Pittsburgh Steelers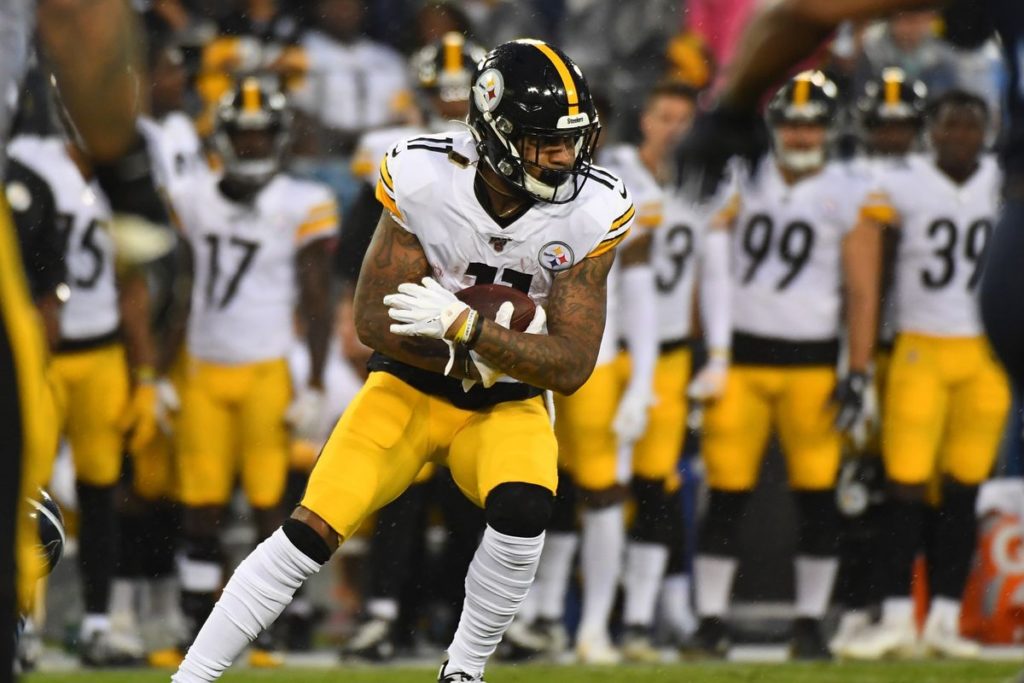 For the Pittsburgh Steelers, there's nowhere to go but up. They were humiliated in their season opener last Sunday night at New England. There just weren't any positives to take from a 33-3 beatdown that wasn't as close as that lopsided final score suggests. A bigger concern–they didn't come out and provide much resistance to the Patriots in the second half down 20-0.
Until further notice, there's every reason to think that the team will turn in a better effort here. There's a time honored sports handicapping concept that 'no team is as good as they look at their best or as bad as they look at their worst'. For that reason, it's seriously premature to dismiss the Steelers based on their horrific performance in Foxboro. The Patriots have dominated the Steelers in recent years anyway–it would be silly to give up on a quality well coached team for 'playing to form'.
Seattle remains a question mark despite opening their season with a home win over Cincinnati. The Seahawks won by 1 as -9 point home favorites and of particular concern is the 395 yards passing that they allowed. At one point, CenturyLink Field was one of the most formidable home venues in football but in the past few seasons the Seahawks have been 'life or death' in just about every game in the 'Jet City'. They've been a better investment on the road or more appropriately any time they're getting points. They've covered 9 of their last 15 as a dog including 4 of 5 as a 3.5 to 9.5 dog. Since Russell Wilson took over as quarterback they're 18-7-3 ATS getting points. They're also a very good 7-3-2 ATS in their last 12 outside of their division.
Despite these impressive ATS trends we're more concerned about the Seahawks' track record of being a 'slow starting' team. Seattle is a downright brutal 1-12-1 ATS in their first road game of the season. They're also on a 3-6 SU/0-8-1 ATS run during the first two weeks of the season. Were that not enough they're also on a 4-4 SU/1-6 ATS run in September games. The Steelers have covered 10 of their last 14 as home favorites and are 15-3 SU in home openers since Heinz Field opened in 2001. Steelers are on a 6-2 ATS run in non-conference games while the Seahawks have dropped 5 of their last 8 ATS against AFC teams.
Pittsburgh head coach Mike Tomlin sounded the call to battle earlier this week as he refused to point to any individual player as the cause of the loss at New England:
"Like all of us, we're 0-1. And we better be scalded because of that and we better work our tails off as we prepare for our next opportunity. There will be no division in this group. This is how we're wired, this is what we put out there."
"We're foaming at the mouth for our next opportunity, and we better be."
Pittsburgh's success at home of late would make them worth a look in any situation. Coming off the embarrassment to the Patriots not only gives us some line value but should produce a good effort here. Steelers have gone 'Over' in 10 of their last 13 at home, Seattle 'Over' in 8 of their last 9 road games.
BET PITTSBURGH STEELERS -3.5 OVER SEATTLE SEAHAWKS
BET PITTSBURGH STEELERS/SEATTLE SEAHAWKS OVER 45.5