NFL Football Betting: New York Giants at Detroit Lions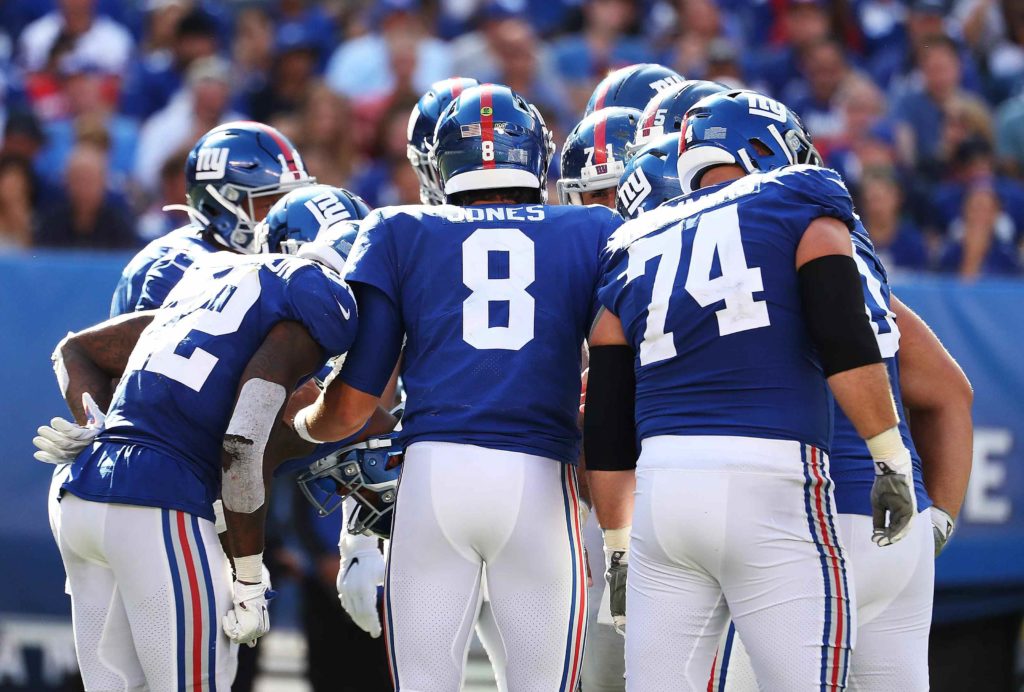 Sunday NFL football action features an interesting game right at the top of the board. The 2-5 New York Giants have lost three straight and head to Detroit to take on the slumping Lions. Detroit opened the season 2-0-1 and it appeared that they might be heading in the right direction under Matt Patricia. They've since lost three straight–two very competitive games against the Chiefs at home and at Green Bay. That was before they were thumped by the Minnesota Vikings at home 42-30.
The New York Giants have also lost three straight but they haven't fooled anyone into thinking they were in good shape. The Giants openeed the season with two double digit losses at Dallas and home against Buffalo. They won their next two games at Tampa Bay and against lowly Washington but have now lost three straight home against Minnesota, at New England and home against Arizona.
Detroit's defense has become nearly as pathetic as the Atlanta Falcons'. The Lions have dropped to #31 in total defense giving up 428.8 yards per game. The scoring defense isn't much better at #25 giving up 26.7 points per game. The offense hasn't been bad but not productive enough to negate their pitiful defense. The Lions have had some injuries but regardless of their personnel they should be doing better. Detroit has surrendered 430+ yards in the past three games and the last time they've done that was 2008–that was the year they laid that 0-16 egg which doesn't bode well for the Lions performance going forward or Matt Patricia's future as a coach.
New York has at least improved at quarterback where Daniel Jones is unpolished but talented. He's got some skill position weapons to work with as well including running back Saquan Barkley and receiver Golden Tate. The Giants have been a solid road betting proposition in recent years. They've gone 5-14 straight up but 12-7 against the spread. They've covered 8 of their last 10 spots away from their home field. It's been awhile since the Giants have played in Detroit but they've covered 4 of their last 5 trips to Motown.
The Giants are undervalued here but this play is as much of a Detroit go-against. They're desperate for a win but might be of the opinion they can 'phone in' this game with road contests against Oakland and Chicago on deck. They're simply not that good and it wouldn't be a huge shock to see the Giants win outright.
BET NEW YORK GIANTS +6.5 OVER DETROIT LIONS