NFL Football Betting: Denver Broncos at Indianapolis Colts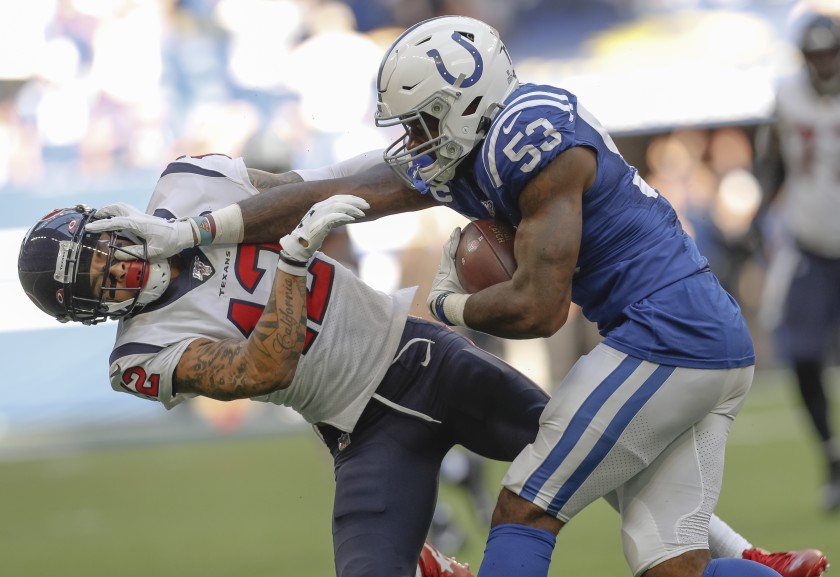 Some NFL teams are successful because they're exceptional in a specific phase of the game. They might have a stifling defense or a potent passing attack. The most dangerous teams, however, are teams that are solid in every phase of the game with no glaring or significant weaknesses. A major liability can overshadow everything a team does right. Take last year's Houston Texans and their porous offensive line. Or this year's Atlanta Falcons and their laughable defense. Well rounded teams are also a great play at the betting window. More one dimensional teams need to have the style and tempo of a game go a certain way to get a win and/or cover. Well rounded teams take what opponents give them and find ways to win.
In the current NFL, the Indianapolis Colts are among the most well rounded teams in the league. They don't have any huge weaknesses and are competent in just about every area. While the 'public' was running around acting like the sky was falling in the wake of Andrew Luck's retirement I was advising everyone I know to load up on the Colts. Win totals, divisional futures, playoff props, whatever. NFL insiders knew that Jacoby Brissett was a first rate quarterback and although the circumstances might not have been ideal he was going to be a starter sooner or later. He's a different type of quarterback than Luck was but he has two crucial attributes that his predecessor lacked at the time of his retirement–he's healthy and motivated.
The Denver Broncos on the other hand are a mess. Joe Flacco is no longer a franchise quarterback–assuming he ever was one. When Flacco was with the Baltimore Ravens head coach John Harbaugh knew his limitations and built around them. That's not the case with current Broncos coach Vic Fangio. Fangio could end up being a solid NFL coach but his expertise is on the defensive side of the ball. That's evident already–Denver has a pretty good defense ranking #8 in scoring defense, #3 in passing defense and #4 in total defense. The offense? Not so much. Denver has the #25 total offense, the #26 passing offense and the #29 scoring offense. He may end up taking the fall in the offseason but it's not really fair to blame offensive coordinator Rich Scangarello. He can't be expected to turn Joe Flacco into someone that he isn't.
At some point, continuing to play Flacco will reach a 'point of diminishing returns' if it hasn't already. Backup Brandon Allen could use some live game experience. Drew Lock is on IR with a thumb injury though he's return to practice as a non-participant. Earlier today, Denver traded wide receiver Emmanuel Sanders to San Francisco in return for the Niners 3rd and 4th round picks in 2020. Denver now has 9 picks in the 2020 draft–4 of their own and 5 acquired in trades. They could also pick up a few more compensatory picks. Loading up on draft picks and looking to the future is a smart move for this team but it further invalidates the case for not making a quarterback switch.
The Colts have dominated Denver in head to head play and enter this game on a 12-5 ATS run over the Broncos with a 7-2 ATS run at home. The Colts are on a 12-2 SU/9-4 ATS run as a favorite while the Broncos have a miserable record as an underdog. They're 2-10 SU/4-8 ATS as an underdog of 3.5 to 9.5 points over the past 3 seasons, 9-19 ATS against conference opponents, 2-5 ATS as a road dog of 3.5 to 7 points and 6-13 ATS in all road games. The Colts are the best team in the AFC South and they're starting to realize that the division is theirs for the taking.
BET INDIANAPOLIS COLTS -6 OVER DENVER BRONCOS