College Football Betting: San Diego State at UNLV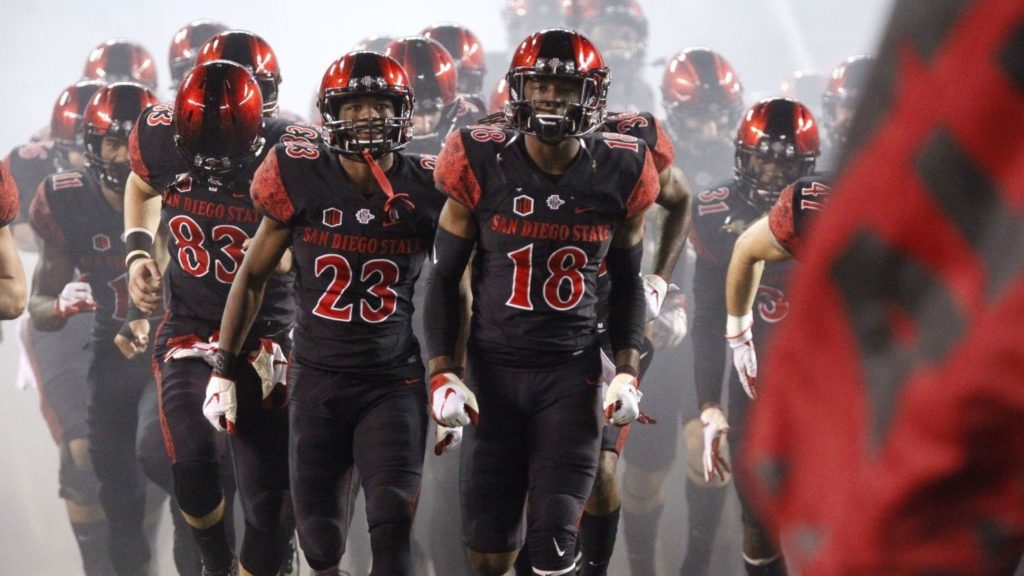 It's can't be as easy as just going against UNLV every week, can it? Maybe not quite *that* easy but it was no surprise that the Rebels didn't handle success well coming off of their upset win at Vanderbilt. They were bludgeoned by Fresno State losing 56-27 as +16.5 underdogs. Can't do much when you turn the ball over 5 times. It probably won't get much better this week even with UNLV returning to Sam Boyd Stadium to host the San Diego State Aztecs.
It doesn't look like UNLV will break their dubious run of nearly 20 years without a bowl win. Their last victory came in the Las Vegas Bowl in 2000. It also doesn't look like Tony Sanchez will be returning next season. It was a make or break year for the former Bishop Gorman High School coach and despite some (misguided?) optimism locally it looks like the same old UNLV. They're 2-5 on the season which runs his record as UNLV head coach to 18-37. This game against Rocky Long's SDSU team is easily the toughest remaining on their schedule and one the Rebels will be hard pressed to win as the line indicates. Ironically, the schedule isn't too bad the rest of the way and UNLV has winnable games at 2-5 Colorado State before concluding the regular season at home against 4-3 Hawaii and 3-4 San Jose State. Of course that will all be academic if they don't win this week–a loss to SDSU and even if they run the table the rest of the way they'll finish 5-6.
From a tactical standpoint, it would be hard to come up with a tougher matchup for UNLV facing a nasty SDSU defense that ranks #8-T in total defense allowing just 270.3 yards per game. Aztecs also have the #9 scoring defense (13.7 PPG against) and the #3 rushing defense (62.6 YPG against). UNLV has the #106 total defense (440 YPG against) and the #121 scoring defense (36.1 PPG against). Aztecs have dominated head to head play and are on a 13-7 ATS run overall including 7-3 in Las Vegas. Rebels pulled the outright upset on SDSU's home field last year winning 27-24 as +24 road underdogs which only means that they'll have the Aztecs' full focus.
San Diego State has been an absolute monster on the road and enter this matchup on a 11-3 SU/ATS run over the past three years. They're also 7-1 SU/6-2 ATS as a road favorite. UNLV 5-9 ATS at home and on a 6-13 SU/7-11-1 ATS run against Mountain West opponents.
BET SAN DIEGO STATE -13 OVER UNLV