NBA Basketball Betting: Los Angeles Lakers at Los Angeles Clippers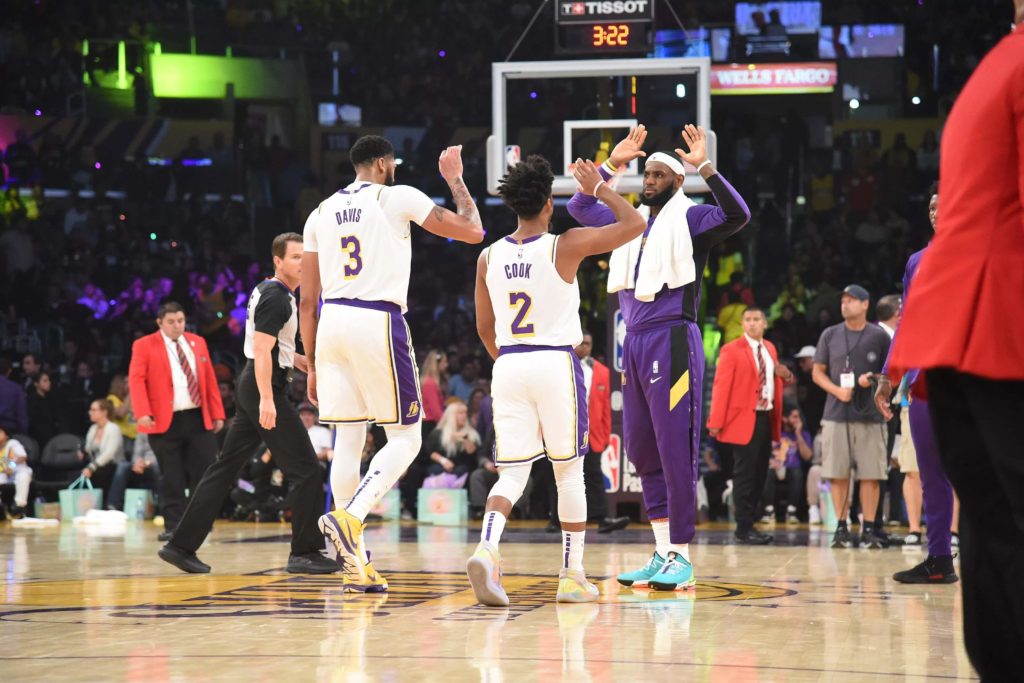 The Los Angeles Lakers v. the Los Angeles Clippers has always been an intriguing matchup but it takes on even greater implications this year. The two LA teams will play each other for the first time this season as part of a Tuesday opening night doubleheader. As if the intrinsic storylines weren't enough the Lakers and Clippers are co-favorites to win the NBA Championship, each priced at +450.
At this point, the Lakers have an edge in personnel simply because one of the Clippers big off season pickups–forward Paul George–is coming off of shoulder surgery and won't return for at least a month. Once he does return, Doc Rivers and his team are taking the 'long view'–the word is that the coach will micromanage both superstars playing time knowing full well that winning games in May is significantly more important than winning them in October. Leonard and George join a team with a nucleus that was already showing considerable development. If the two new 'big names' can acclimate themselves quickly the Clippers might be more of a 'finished product' than the Lakers.
The Lakers, on the other hand, have LeBron James and now budding superstar Anthony Davis. The team essentially traded away all of their young prospects plus the #4 pick in the draft to get Davis. Gone are Lonzo Ball, Brandon Ingram and Josh Hart. The Lakers' draft pick eventually went to Atlanta who selected Virginia's De'Andre Hunter. Ball, Ingram and Hart will now join the #1 overall pick Zion Williamson in New Orleans. The Lakers were able to keep Kyle Kuzma in the trade and at least have *some* continuity from last year–in addition to Kuzma, JaVale McGee, Rajon Rondo and Kentavious Caldwell-Pope are back with the team. They signed some experienced role players, none more intriguing than Dwight Howard. If he's willing to accept his role and play hard he could be a highly potent 'secret weapon'.
The Clippers have dominated this series head to head of late winning 8 of the last 11 though the teams split four games last year. Given all of the subplots and the bad taste left from the Lakers' miserable 2018-2019 season this game will likely be more important for the purple and gold to win.
BET LOS ANGELES LAKERS -2.5 OVER LOS ANGELES CLIPPERS