NFL Football Betting: Chicago Bears at Detroit Lions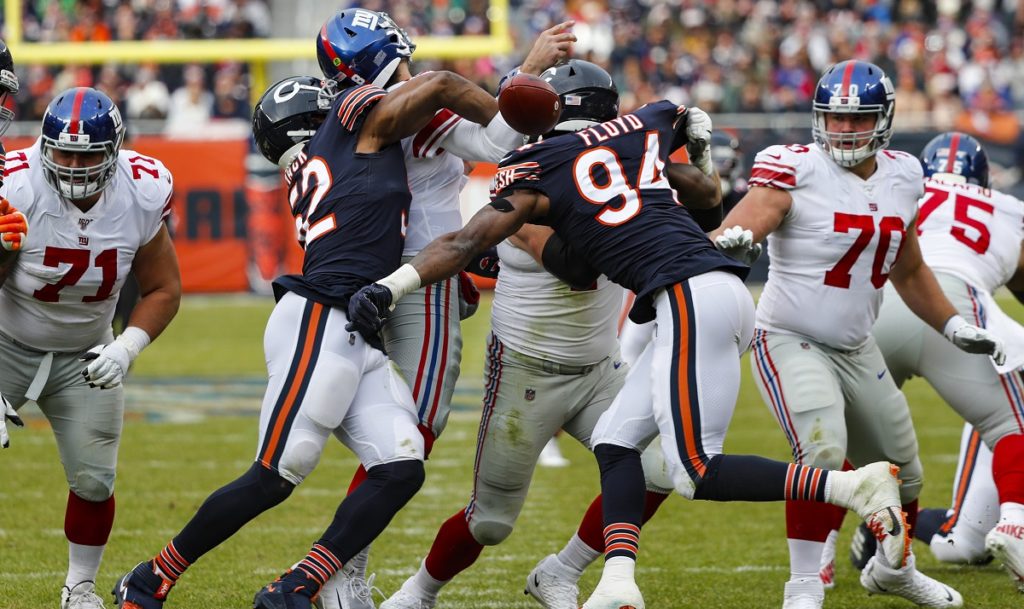 The Detroit Lions have been hosting a game on Thanksgiving Day for decades. It hasn't necessarily been a good thing for them and they enter this matchup on a 4-11 ATS run on Thanksgiving. They'll have their hands full today taking on a Chicago Bears team that desperately needs a win and deeper still needs to find some continuity on offense. The Lions, meanwhile, have lost four straight and might have thrown in the towel for the year. In theory, they could be playing to save head coach Matt Patricia's job though in reality it could be too late for that.
The Bears entered the 2019 NFL season with high expectations after a strong performance last year but have been 'consistently inconsistent'. The offense has struggled mightily and quarterback Mitchell Trubisky has clearly regressed since last year. The Bears are #29 in total offense, #30 in passing offense, #29 in rushing offense and #28 in scoring offense putting up a paltry 17.1 PPG. The rushing game has been especially disappointing since it looked like they had decent depth at the position entering the season. Instead, they've had little production from the position with the exception of David Montgomery who is playing on a balky ankle. The Bears still live and die with their defense and that side of the ball has been solid but they can't do it all.
Chicago would be a perfect 'go against' in a matchup against a motivated home underdog. Not sure that's the case here. Detroit appeared to have something going after opening the season 2-0-1 but they've won only once since losing 7 of their last 8 and 4 straight. Matthew Stafford has missed the past three games replaced by Jeff Driskel who was largely ineffective. Now Driskel is sidelined with a hamstring injury and undrafted third stringer David Blough will be pressed into service. Lions haven't been much of a play as a home underdog of late and are on a 6-13 ATS run in that role.
At 5-6, the Bears still have some hope for a postseason spot but it'll be tough. Nothing has come easy for them this season and they face a brutal schedule down the stretch–after this game they'll play at home against Dallas and Kansas City and on the road against Minnesota and Green Bay. That makes this game all the more crucial and one of the few situations in which the Bears have performed well has been against NFC North rivals where they've covered 9 of 10.
BET CHICAGO BEARS -5.5 OVER DETROIT LIONS